EMTV 32: Moon River featuring Nicole Li Ge
September 25, 2019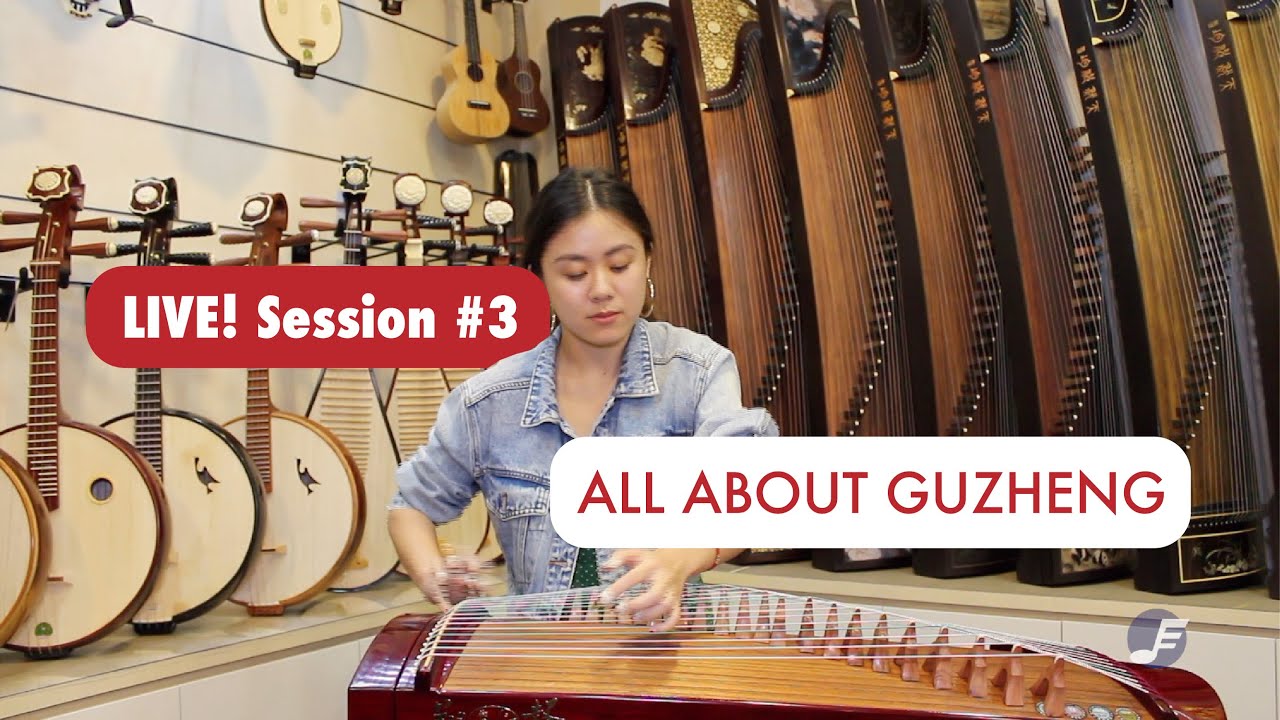 EM Facebook Live! #3 : Portable Guzheng
April 9, 2020
Chinese New Year Performance for Chinatown CNY Light up
We were honoured to be invited to the performance for this year's Chinatown Chinese New Year Celebration 2020 for Kreta Ayer-Kim Seng CCC.
They wanted a bigger ensemble so we got together 10 of the following Chinese instruments: Erhu, Zhonghu, Cello, Pipa, Zhongruan, Guzheng, Yangqin, Dizi, Gaoyin Sheng and a Chinese drum.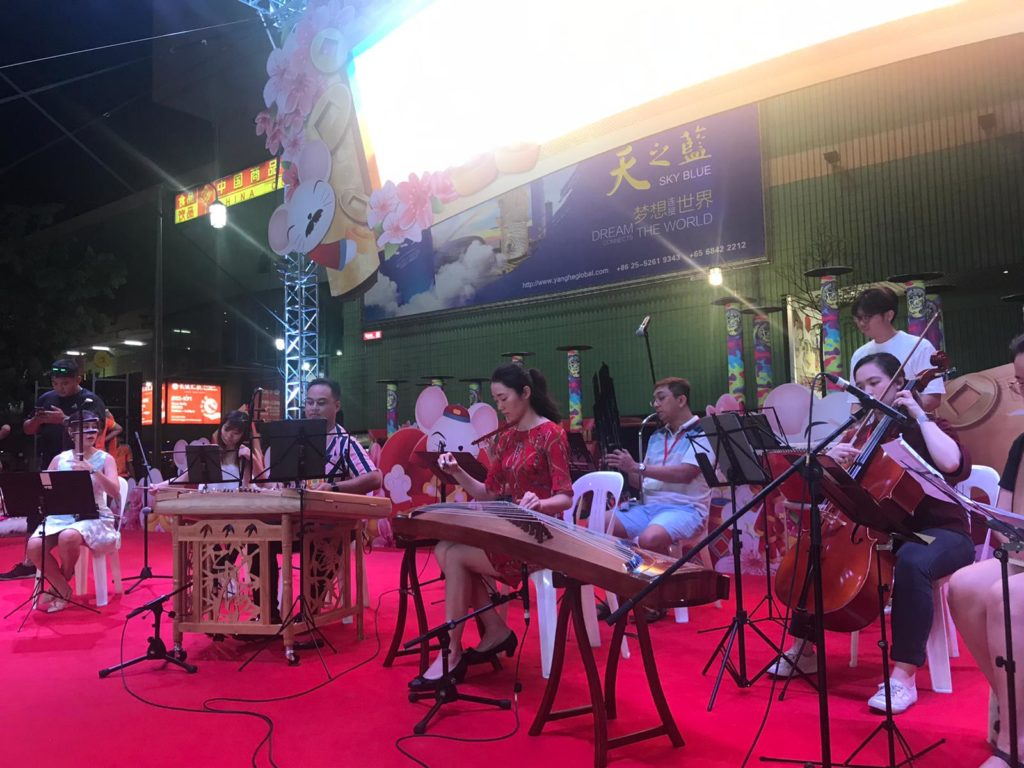 For this special occasion, we had to arrange something special so that we do not sound like any run of the mill Chinese new year performance. We strung 3 popular Chinese New Year tunes together and added in different grooves to give it a refreshing feel.
The 3 songs are 贺新年、恭喜恭喜 and 大地回春.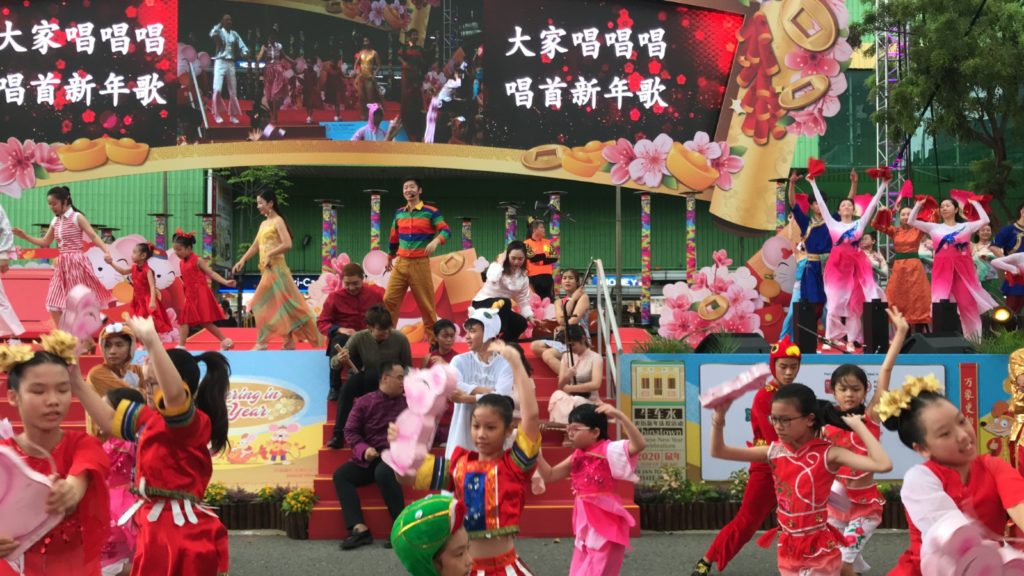 The performance was also supported by dancers to enhance the visual aspect of the performance.
With the festive lights and beautiful decorations placed along New Bridge Road and Eu Tong Sen Road, we could not just pass without any forms of photos taken…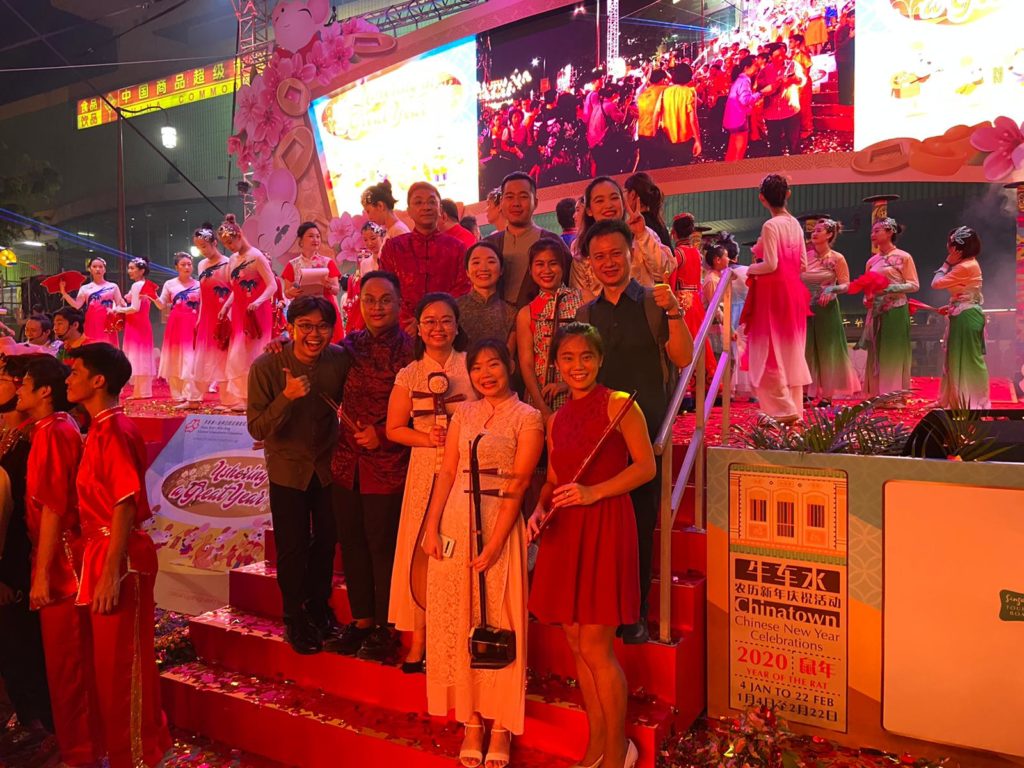 Here's an audience taken video of our performance that day.