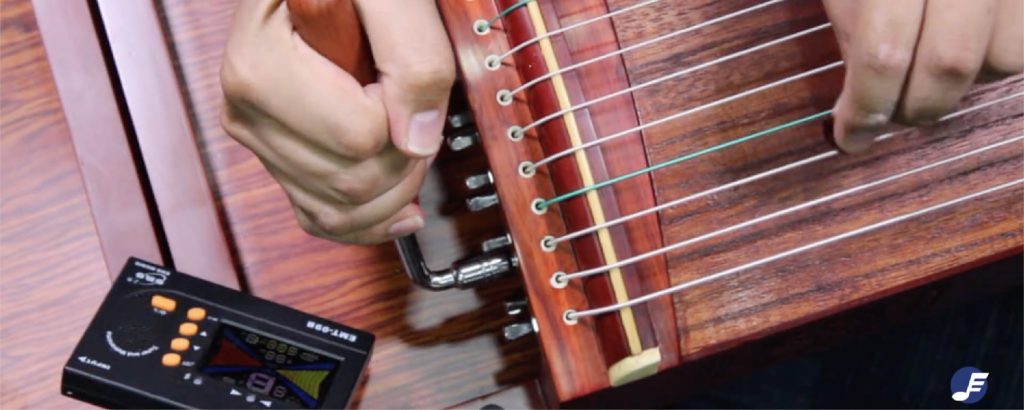 Do you have a Guzheng at home that sounds funny?

Do you have a Guzheng with one or 2 strings missing?

Do you have a Guzheng with strings that does not ring anymore?
All stringed instruments need to be tuned regularly because they go out of tune very easily. The Guzheng is no exception.
This is because the tension of the string will lessen overtime and as a result the pitch will go flat.
Checking and tuning it every time before you play is most recommended because maintenance is always easier than a total tuning.
If you have a Guzheng that has not been tuned for a long time, there is another issue of the string snapping when you tune it up to pitch because it has become brittle.
When that happens, you need to buy new strings, restring them and tune it up to pitch.
If all of that seems like a huge hassle to you, not to worry you can engage our Guzheng tuning services.
Our experienced technician will be able to tune your Guzheng up to pitch and replace the strings if they break during tuning. They will also check the other aspects of your Guzheng to make sure everything is properly setup.
And if bringing the bulky Guzheng down to our office is too much of a hassle for you, you can also opt for our home Guzheng tuning services (additional charges apply). Our technician will make a trip to you home at a time of your convenience.
So if you need help in tuning your Guzheng, fill up the form below and we will get back to you with a quotation!