Kang Ren
Chinese Percussion
Kangren developed interest and started learning Percussion at the age of 16, under the tutelage of Mr Teo Teng Tat, Mr Tan Loke Chua, Mr Ngoh Keng Seng, Mr Damien Lim and Mr Quek Ling Kiong. He was awarded the National Arts Council Bursary upon graduation from Temasek Polytechnic and pursued his Bachelor's Degree in Performing Arts majoring in Chinese Percussion at the Beijing Central Conservatory of Music under Professor Wang Jian Hua.
He joined the China Youth Chinese Orchestra in 2008 and was appointed as principal percussionist in 2010 and performed as lead soloist in various performances. During his time in China, he has also guest played for the China symphony orchestra and China Philharmonic Orchestra.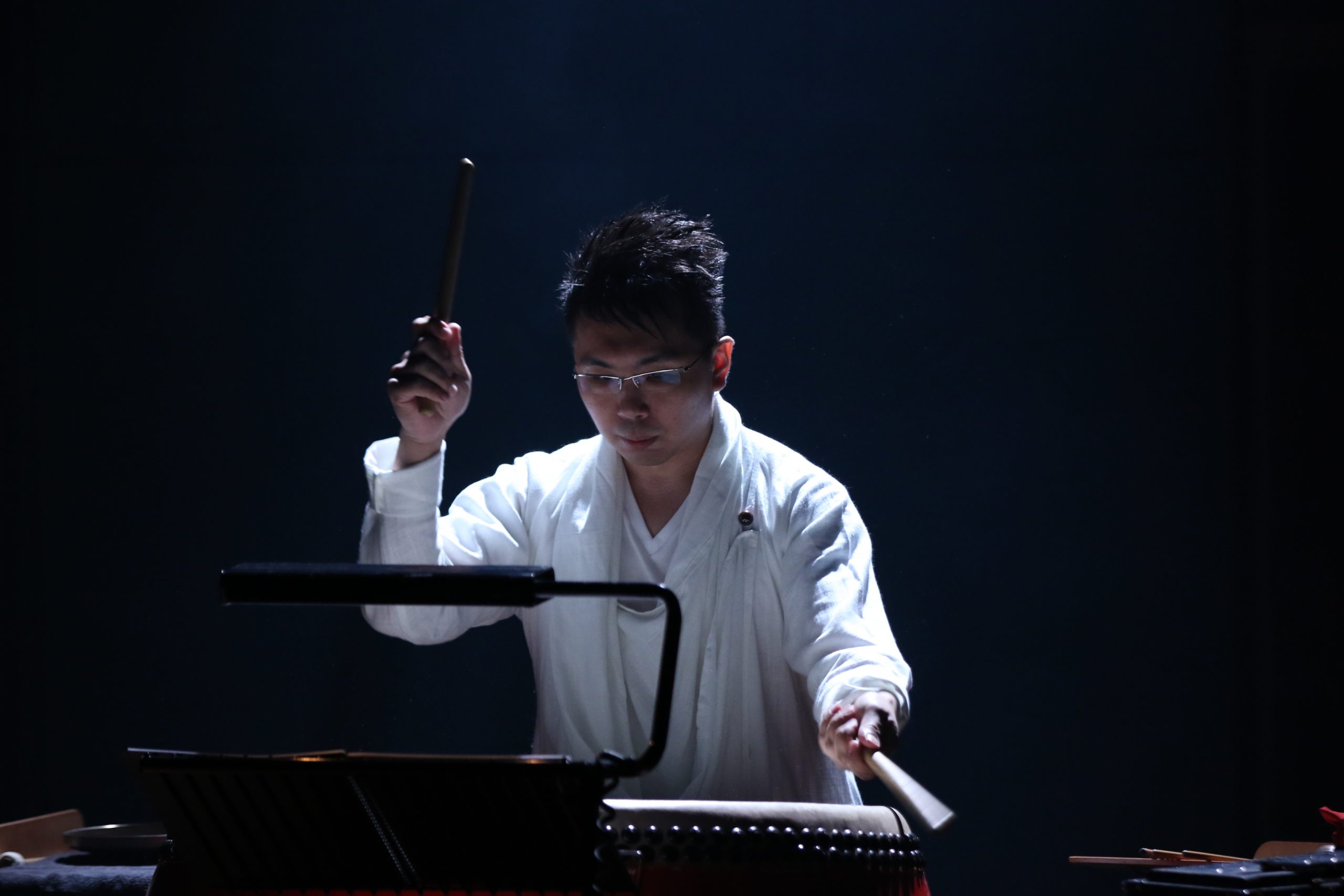 During his years in Beijing, he has taken part in various competitions and won several awards. Kangren is the champion of the 9th Hong Kong Synergy 24 Drum competition Freestyle Category and 2nd prize winner of the 9th Hong Kong Synergy 24 Drum Competition Set Piece "龙腾虎跃" Category where he represented the Central Conservatory of Music as the lead soloist. He is also the first ever foreigner to enter the Top 13 Finalist and be awarded Merit Award for China's 4th Wen Hua Competition (文华奖) (China's top tier competition) (2012).
Kangren is now a musician of Reverberance, a freelance percussionist teaching in various schools and he is also a guest musician for Singapore Chinese Orchestra.