LIUQIN LESSONS
Singapore
---
Also known as the liu ye qin (willow leaf instrument), tu pipa, or jin gang tui, the liuqin is a pipa-lookalike that has a history of more than a hundred years.
Known for its bright, penetrative sound quality in the Chinese orchestra, this Chinese mandolin is the accompanying instrument of choice for folk operas.
Today, the liuqin is also an indispensible instrument in the Chinese orchestra.
Its versatility allows it to execute quick, passionate and carefree excerpts, thus garnering increasing popularity in recent years.
6 Reasons To Learn Liuqin
LIUQIN
please view a liuqin concerto
---
---
WHY EASON MUSIC?
6 reasons why you should learn from us
CHOOSE YOUR OBJECTIVES
In Eason Music we recognise that different people have different objectives when learning the Liuqin.
Thus the choice is yours to choose to learn for leisure or for exams.
TENG NTU-CI Exam Syllabus
Beginner Liuqin Lessons
This stage is for Grade 1-3 (Based on Teng - CI - NTU - Chinese instrumental examination).
Grade 1 repertoire:
Xiao Bai Chuan (小白船), Er Ge Lian Zou (儿歌联奏), Meng Zhong De Xiao Zhu Lou (梦中的小竹楼), Rasa Sayang
Grade 2 repertoire:
Kuai Le De Luo Suo (快乐的啰嗦), Paradetas, Wo Zui Ai De Dong Xi - Xuan Zi 'Yin Yue Zhi Sheng' (我最爱的东西 - 选自 《音乐之声》), Qing Chun Zhi Wu (青春之舞)
Grade 3 repertoire:
Mi Mi Lian Xian Ji - Zhu Ti Ge (《咪咪历险记》 主题歌), Arirang (阿里郎), Sen Ji De Ma (森吉德玛), Xiao Bu Wu Qu (小步舞曲)
*Progress depends on individual's efforts*
Intermediate Liuqin Lessons
This stage is for Grade 4-6 (Based on Teng - CI - NTU - Chinese instrumental examination).
Grade 4 repertoire:
Xing Xing Suo (星星索), Pan Hong Jun (盼红军), Yue Ya Wu Geng (月牙五更), Mu Yang Qu (牧羊曲)
Grade 5 repertoire:
Jie Ri (节日), Zao Tian Lei (早天雷), Jin Ping Si De Xiao Shan (金瓶似的小山), Sen Ji De Ma (森吉德玛)
Grade 6 repertoire:
Tu Er Qi Jin Xing Qu (土耳其进行曲), Xiu Jin Bian (绣金匾), Xin Chun Le(新春乐), Shuang Sheng De Tian Shan (双胜的天山)
*Progress depends on individual's efforts*
Advanced Liuqin Lessons
This stage is for Grade 7-8 (Based on Teng - CI - NTU - Chinese instrumental examination).
Grade 7 repertoire:
Yu Hou Ting Yuan (雨后庭院), Chun Dao Yi He (春到沂河), Xing Fu Qu (幸福渠), Xiong Ya Li Wu Qu (匈牙利舞曲)
Grade 8 repertoire:
Ye Feng Fei Wu (野蜂飞舞), Yun Que (云雀), Long Chuan (龙船), Jian Qi (剑器), Ka Men (卡门)
*Progress depends on individual's efforts*
MEET OUR LIUQIN TEACHERS!
our team
---
A student is only as good as her teacher. We only work with qualified and dedicated teachers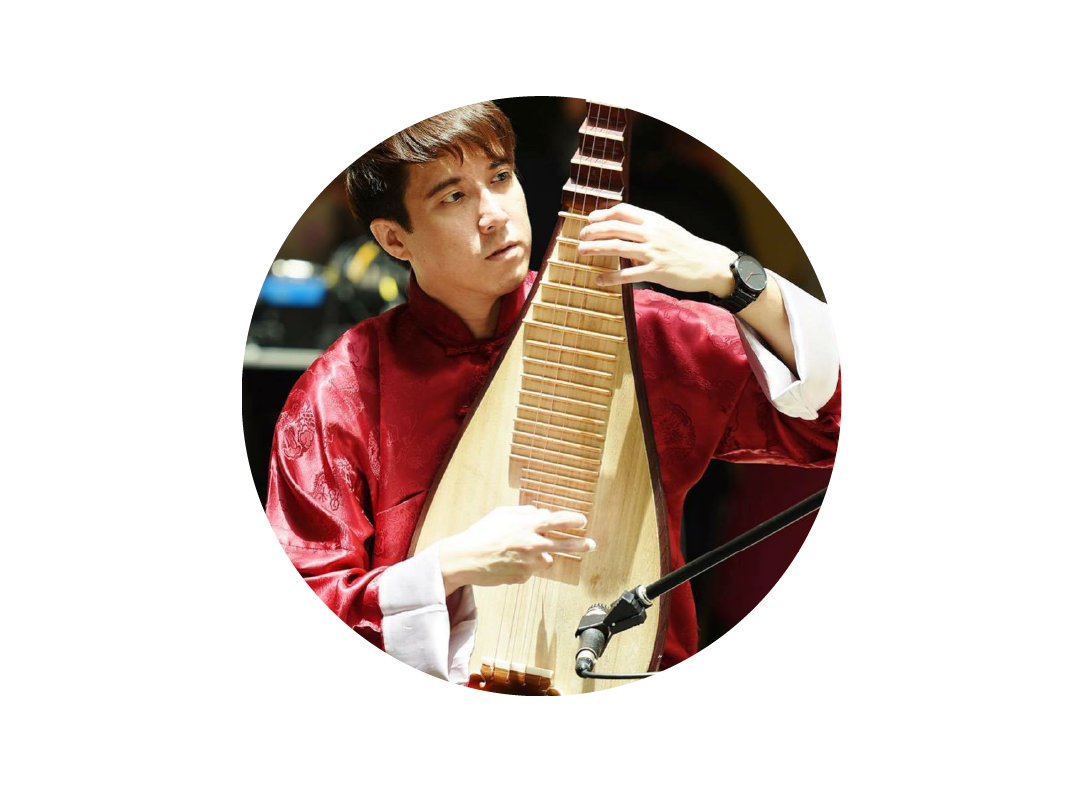 ---
Cedric Chin started learning Pipa at the age of 10. In 1992, he participated in the Inaugural Chinese Music Competition and won the 1st Prize for the Intermediate Category. The following year, he clinched the 1st Prize again in the Intermediate Category of the National Music Competition Organised by National Arts Council. He then went on to clinch second Prize in the Pipa (Open) Category of National Music Competition in 1995.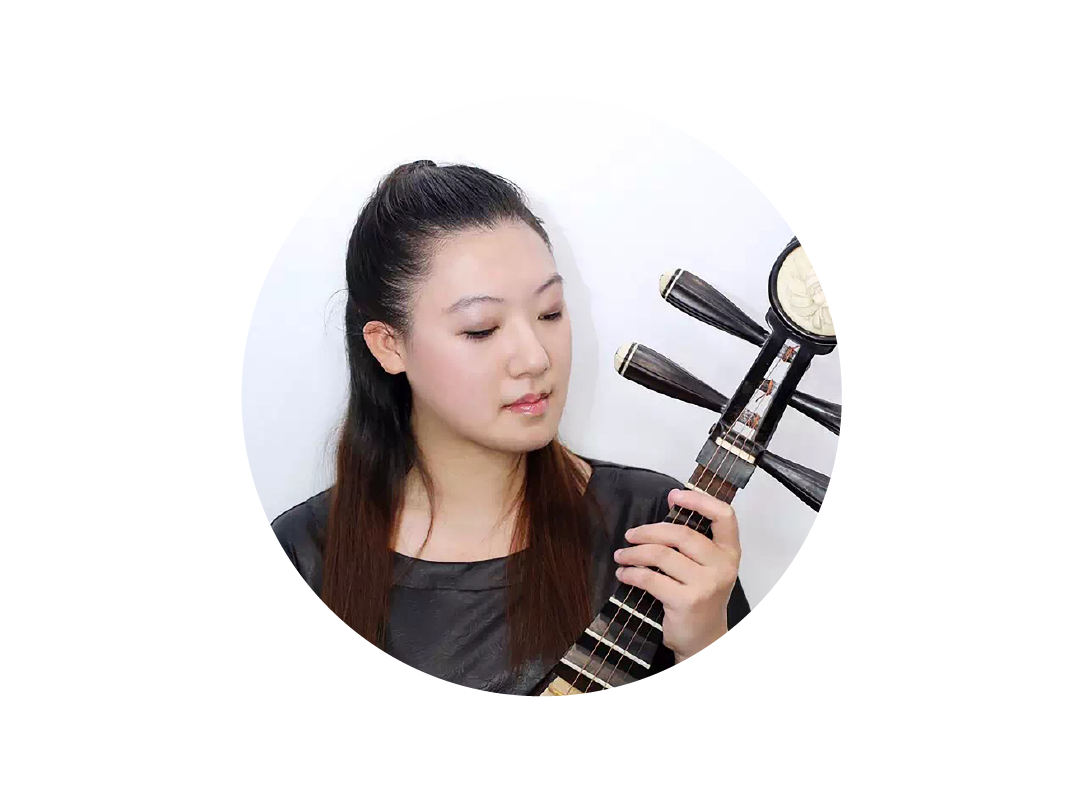 ---
Wang Siyuan was accepted into the Central Conservatory of Music Affiliated Middle School in 2008, where she studied under the tutelage of Professor Fan Wei. After her graduation, she moved to Singapore to continue her musical journey in the Nanyang Academy of Fine Arts (NAFA) in 2015, where she studied under SCO Pipa Principal Yu Jia. In November 2015, Siyuan successfully auditioned and joined the Singapore National Youth Chinese Orchestra.
Liuqin Lessons Information
You can opt to take Liuqin lessons at our studios at CT Hub, or at the comfort of your home. Different rates apply.
Need an instrument?
Of course you do! A little practise a day goes a long way.
Frequently Asked Questions
1What does the Liuqin sound like?
The Liuqin sounds like a mandolin, it is high pitched and penetrative.
2It is easy to learn the Liuqin?
The Liuqin is easier to learn compared to other Chinese music instruments like Erhu or Pipa. But as with all instruments, mastering the Liuqin needs years of effort and practice. The fine and tough strings of the Liuqin might need some getting used to as well.
3How do you play the Liuqin?
The left hand frets the instrument like any other fretted instrument and the right hand picks the notes with an elliptical pick.
4What is the Liuqin made of?
The sound board of the Liuqin is made of paulownia wood. The entire back part of the Liuqin, neck and head can be made of different materials like basswood, rosewood, sandalwood, hualiwood etc., depending on the quality. The commonly used frets now is alloy material and steel, depending on the maker. Do visit our
online store
to see our selections of Liuqins.
5What can you play using a Liuqin?
You can mainly play melodies on the Zhongruan. It is widely used to play traditional Chinese pieces but you can also attempt western classical pieces that's written for violins, mandolin or lute.
6Is the Liuqin related to the Pipa?
Contrary to the similarity of their shape, the Liuqin is actually more similar to the Zhongruan than the Pipa. The tuning of the Liuqin is similar to the Zhongruan, i.e. G D G D, while the Pipa is tuned to A D E A. The method of playing for Liuqin is also similar to the Zhongruan, which uses picks. The Pipa meanwhile uses faux nails on all 5 fingers.
DO YOU HAVE A QUESTION?
Feel free to contact us!
---