DIZI LESSONS
Singapore
---
Welcome to your pathway to an extraordinary musical voyage –Dizi Lessons Singapore, where the ageless melodies of the Chinese Dizi await your exploration!
Imagine honing the art of playing the Bamboo Flute, a cherished gem in the Chinese orchestra. Its melodious tones embody tradition and culture, captivating generations.
Uncover the mysteries of this captivating instrument as its flute membrane weaves a distinctive symphony – a harmonious fusion of brilliance and resonance setting it apart from other flutes.
With its elegant design and lightweight build, the Dizi becomes your musical companion, always ready to share its melodic tales wherever you may journey.
Our team of dedicated and proficient Dizi instructors is here to guide you on an illuminating path, ensuring mastery of every Dizi nuance and technique. Whether you're a novice or refining skills, our seasoned instructors will be your mentors, illuminating the road to Dizi proficiency.
Embark on this captivating expedition into the Dizi realm – where each note tells a story and every lesson kindles your musical passion.
Join us and allow the allure of the Dizi to guide you into a world of melody and harmony unlike any other.
Your musical journey commences here! 🎵
Book a trial lesson!
DIZI
CHINESE FLUTE
our intro video
---
---
WHY EASON MUSIC?
6 reasons why you should learn from us
CHOOSE YOUR OBJECTIVES
In Eason Music we recognise that different people have different objectives when learning the Dizi.
Thus the choice is yours to choose to learn for leisure or for exams.
TENG NTU-CI Exam Syllabus
Beginner Dizi Lessons
This stage is for Grade 1-3 (Based on Teng - CI - NTU - Chinese instrumental examination).
Grade 1 repertoire:
Chang Cheng Yao (长城谣), Mo Li hua (茉莉花), Xiao Diao (小调), Huan Le Song (欢乐颂)
Grade 2 repertoire:
Mei Li De Gu Niang (美丽的姑娘), Zi Zhu Diao (紫竹调), Xian Qi Ni De Gai Tou Lai (掀起你的盖头来), Jin She Kuang Wu (金蛇狂舞)
Grade 3 repertoire:
Hua Hao Yue Yuan (花好月圆), Cai Yun Zhui Yue (彩云追月), Su Shan Na (苏姗娜), Liang Zhu(Excerpt) (梁祝片段)
*Progress depends on individual's efforts*
Intermediate Dizi Lessons
This stage is for Grade 4-6 (Based on Teng - CI - NTU - Chinese instrumental examination).
Grade 4 repertoire:
Liu Yue Mo Li (六月茉莉), Xiao Fang Niu (小放牛), Mai Cai (卖菜), Wo Shi Yi Ge Bing (我是一个兵)
Grade 5 repertoire:
Gu Su Xing (姑苏行), Dui Hua (对花), Yang Bian Cui Ma Yun Liang Mang (扬鞭催马运粮忙), Xi Hu Chun Xiao (西湖春晓)
Grade 6 repertoire:
Xi Xiang Feng (喜相逢), Mu Di (牧笛), Hong Ling Jin Lie Che Ben Xiang Bei Jing (红领巾列车奔向北京), Xia Bei Hao (陜北好)
*Progress depends on individual's efforts*
Advanced Dizi Lessons
This stage is for Grade 7-8 (Based on Teng - CI - NTU - Chinese instrumental examination).
Grade 7 repertoire:
Yi Meng Shan Ge (沂蒙山歌), Zhe Gu Fei ( 鹧鸪飞), Mu Min Xin Ge (牧民新歌), Qin Chuan Shu Huai (秦川抒怀)
Grade 8 repertoire:
San Wu Qi (三五七), Wan Nian Hong (万年红), Chun Dao Xiang Jiang (春到湘江), Da Qing Shan Xia (大青山下)
*Progress depends on individual's efforts*
MEET OUR DIZI TEACHERS!
our team
---
A student is only as good as her teacher. We only work with qualified and dedicated teachers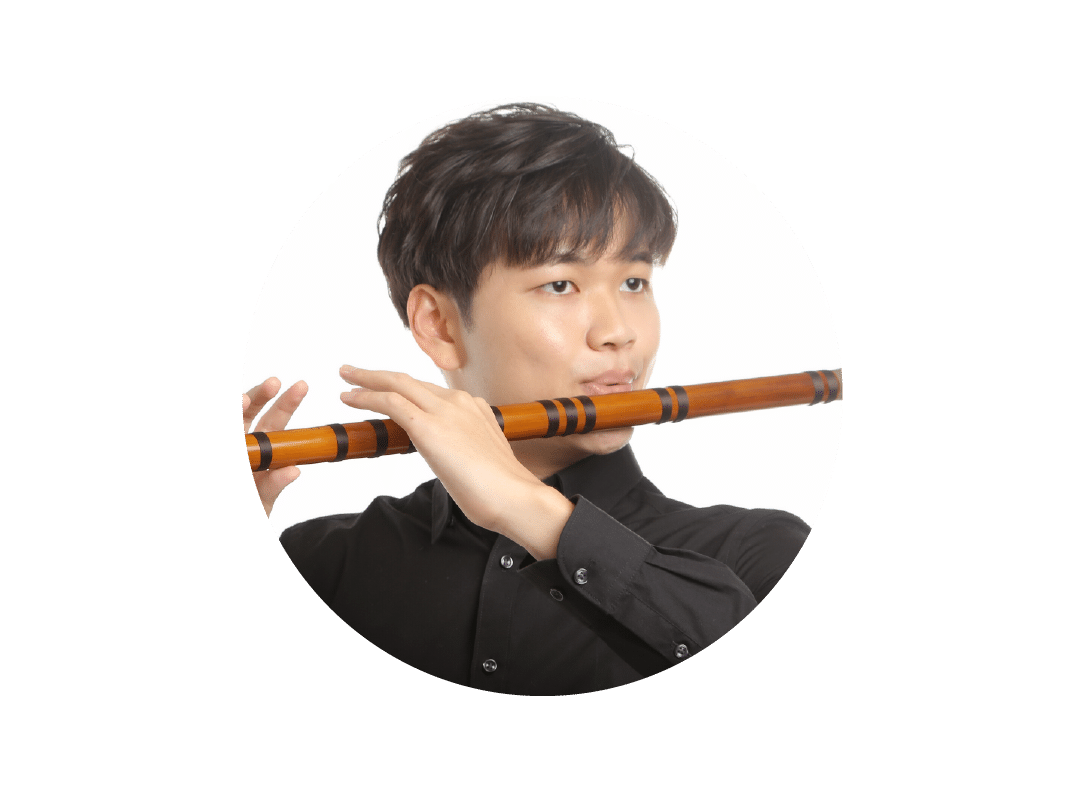 ---
Lee Jun Cheng started playing the dizi at the age of 9. In 2012, Jun Cheng was admitted into the China Conservatory of Music, under the tutelage of Professor Zhang Wei Liang. With lots of notable achievements and multi award winning dizi musician, Jun Cheng is currently a dizi musician in Singapore Chinese Orchestra.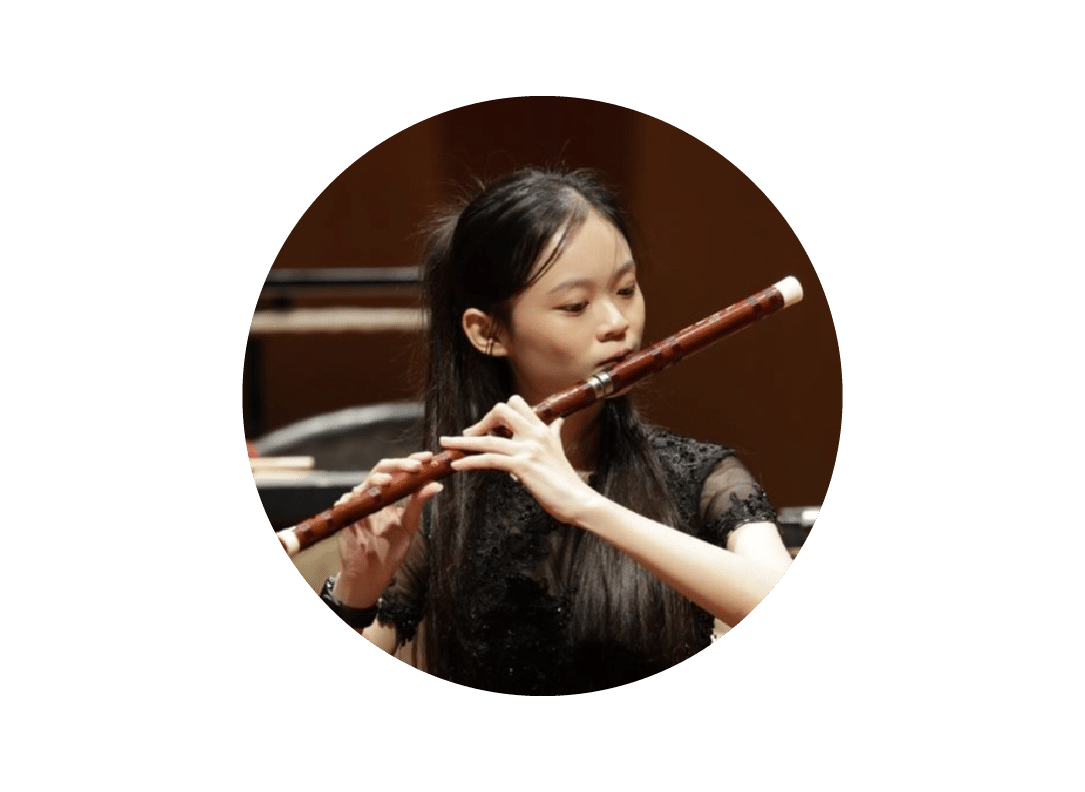 ---
In 2017, Khor Yee Sing started she learning from Yin Zhiyang, the Dizi Principal of the Singapore Chinese Orchestra. She was admitted to the Singapore Nanyang Academy of Fine Arts (NAFA) in 2020. She joined the Siong Leng Musical Association (SLMA) of Singapore in 2021 and is currently an apprentice Dongxiao artist...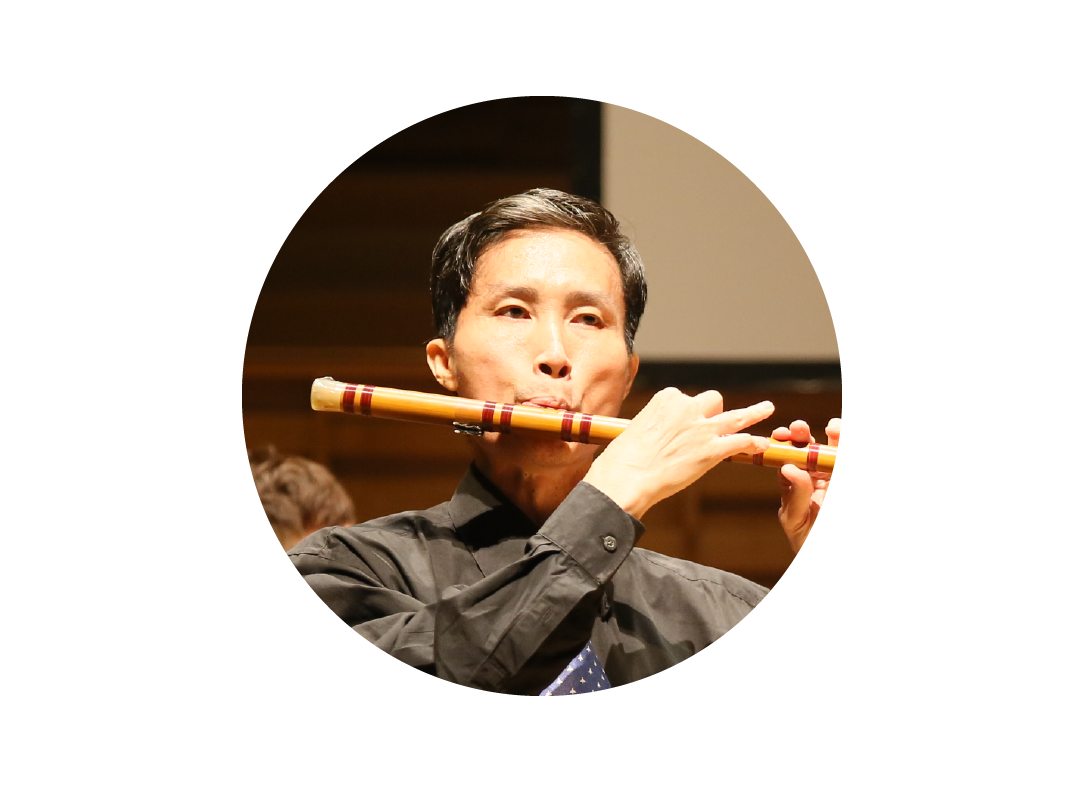 ---
Since Secondary School, Kok Wee picked up the Dizi and has been actively participaing in various Community Centre Chinese Orchestra.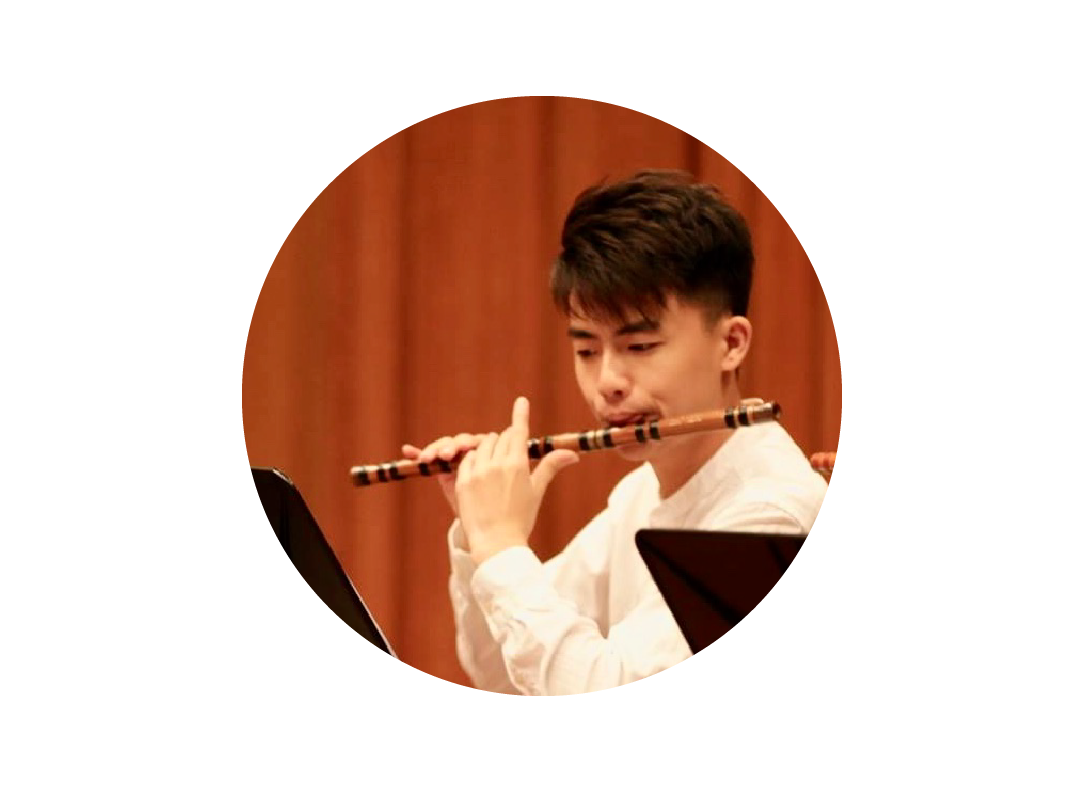 ---
JASON CHUA started learning the dizi, sheng and suona at a young age of 6, under the baton of Professor Liu Bin. A keen learner, Jason performed in numerous schools, and is currently teaching in various school CCA as a dizi instructor.
Dizi Lessons Information
You can opt to take Dizi lessons at our studios at CT Hub, or at the comfort of your home. Different rates apply.
I feel that my instructor, Jason, tailors the lesson individually to a pace where I am comfortable. He teaches patiently, helps me troubleshoot techniques when I have difficulty, as well as encourages me. His lessons are engaging, and he is flexible in lesson scheduling. It's getting easier to hit the highest notes now, which I definitely wouldn't have been able to do if I just tried learning on my own. I liked the flexibility of lesson scheduling!! Also Jason chose my flute for me so I didn't have to stress about what to pick for beginner level.

My instructor, Andy is understanding, encouraging, and paces the lessons well. The Dizi lessons has helped me express my self better in another form, and I enjoy them. The lesson timings are also flexible, which makes it easier for me to plan things. Although I just started learning online due to COVID-19, where physical lessons are not possible for wind instruments, I am still learning the basics well. Thank you!

Kok Wee has been very paitient and helpful throughout lessons, taking time to explain techinques and playing forms. The lessons have been pleasant, especially so as Kok Wee has been very accomodating with my changing schedule.

It's been 3 months since I've picked up the Dizi under Andy, and I am a complete beginner. But Andy has been really patient with me during lesson. At times when techniques are difficult, he understands and encouraged me, which gives me the extra motivation to practice! Now, I am starting to be able to play some simple children tunes. Slowly but surely, I will get to play my favourite songs :) Eason Music School is also very flexible with re-scheduling of lessons when I inform them early of dates that I can't make it to lessons.

I recently started Dizi lessons with Kok Wee . He is very patient, helpful and very clear in instructing and guiding me though the lessons. He constantly shows me encouragement as well :) I can play a few songs now and am enjoying it. I couldn't play a single note at the beginning, which was just a 2-3 months ago! Eason Music School has accessible instruments. The staff are helpful and friendly too.
Frequently Asked Questions
1Is the Dizi difficult to learn?
Usually consisting of 6 finger holes, 1 membrane hole and 1 blow hole, the Dizi is a relatively easy instrument to pick up. The Dizi has a delightful smooth tone, much like a cheery bird chirp, garnering praise from many. But just like all instruments, mastering the Dizi takes many years and practice.
2How much does a Dizi cost?
A starter grade Dizi costs about $30. We also sell different Dizis of various grades. You may visit our
Dizi online store
to view more.
3Why are there so many keys?
The Dizi is categorised into the Xindi, Qudi and Bangdi.
Xindi is the lowest pitched, with the keys Low F, Low G, Low A and Low Bb.
The Qudi has a middle ranged pitch, with the keys C, D and E.
The Bangdi has the highest pitch, with the keys F, G, High A, High Bb, High C and High D. The higher the pitch, the smaller the Dizi.
For beginners, it is usually recommended to start with a D key Dizi, before moving on to the different keys, which caters to different repertoire.
4What is the Dizi made of?
The Dizi is made from dried bamboo. Aged dried bamboo will enhance the tone colour of the Dizi. White and purple bamboo are most commonly seen in Dizi making, however more niche materials such as sandalwood are used as well.
5What is the difference between the Dizi and the Xiao?
The Dizi has a range of pitch, from the mellow low tones to the chirpy bird tones, and it is played horizontally. The Xiao sounds very smooth and mellow, and it is played vertically.
6What is the Dimo and why do I need it?
The Dimo, also known as the flute membrane, is placed over the membrane hole which is right beside the blow hole. It vibrates when the player blows into the Dizi and this vibration sound is unique to the Dizi. The Dimo also enhances the tone quality and colour of the Dizi.
7What Dizi should I choose if I am a beginner?
You can start with the D key, and progress on to G key. There are many repertoire in D and G written for Dizi.
8What can I play with the Dizi?
You can play a wide variety of music! From traditional pieces to pop songs, the repertoire is endless.
9How do I play the Dizi?
The blow hole of the Dizi should be perpendicular to your lips, and your lips should form an embouchure to direct air into the blow hole of the Dizi.
Want to learn more about the Dizi?
Click the posts below!
DO YOU HAVE A QUESTION?
Feel free to contact us!
---