Benjamin Boo
Chinese Percussion
Benjamin Boo joined Singapore Chinese Orchestra (SCO) in March 2018 as a percussionist. He graduated from the Royal College of Music (London) (RCM) with a Masters of Performance (Distinction) in 2016, under the support of the Neville Wathen Award and the tutelage of renowned percussionists including David Hockings, She-e Wu, Matt Perry, and Ralph Salmins. His unique experiences in traditional Chinese Percussion also resulted in an opportunity to teach and perform traditional Chinese Percussion with RCM's Percussion Department.
While in London, he also performed with The Philharmonia, Royal Philharmonic Orchestra, the Musical "Motown", and the BBC Symphony Orchestra, with exclusive training under the BBCSO Pathway Scheme 2014 – 2015.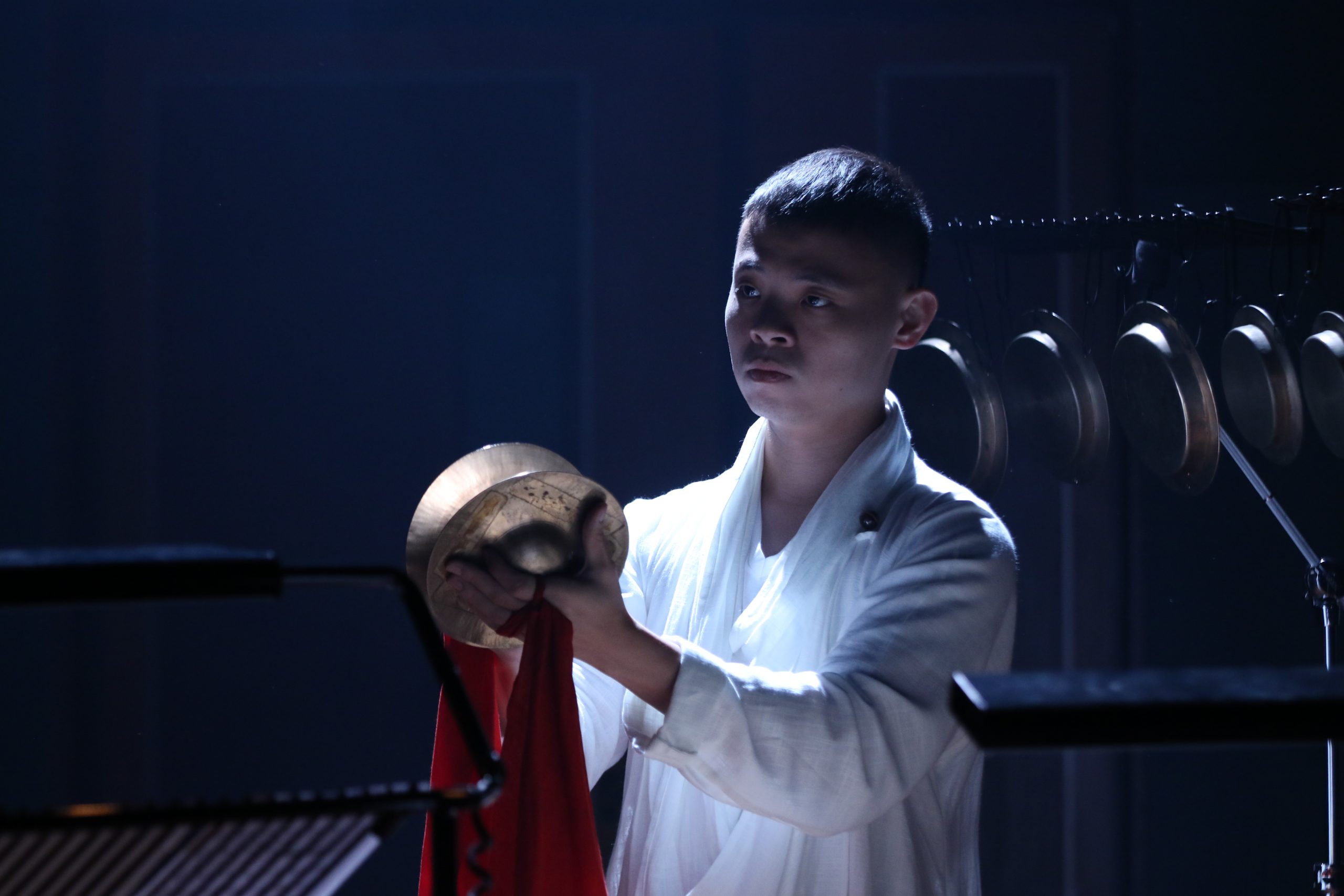 In his pursuit of musical excellence, Benjamin has achieved many accolades in local music competitions. In 2008, he led his percussion ensemble "Symphonic Percussion" to Championship in the first ever NAC Chinese Music Competition for Percussion. He also participated in the International Chinese Arts Festival Percussion Competition 2014 and was awarded the Third Prize for Chinese Percussion Solo Category, and First Prize for Western Percussion Marimba Solo Category. Most recently, Benjamin was also awarded Third Prize in the National Indian Music Competition 2017, Mridangam Open Category.
As an active and highly sought-after performer in Singapore, Benjamin had begun freelancing with the SCO as early as 2007, and with the Singapore Symphony Orchestra (SSO) in 2012. He was invited by major dance companies, renowned music organizations and festivals to perform in South-East Asia, China, Taiwan, Hong Kong, London, Germany, Italy and Melbourne. Notable events include the Cheltenham and Lichfield Music Festival, Mapping Melbourne Festival, Zappanale #28, a Frank Zappa Music Festival, and China's major Chinese Instrumental talent show "国乐大典"..
Benjamin is also co-founder and ensemble principal of local Chinese Wind and Percussion group Reverberance 回响. Reverberance 回响 specializes in Traditional Chinese Wind and Percussion music and strives to bring about a new era of Chinese Wind and Percussion music through the combination of Traditional and Modern elements of the art form.