GUZHENG LESSONS
Singapore
---
Unveil the Elegance of Guzheng: Your Journey Begins Here!
Welcome to Eason Music School – Your Gateway to Mastering the Guzheng.
🎵 Immerse yourself in the captivating world of the Guzheng, a harmonious blend of tradition and melody.
🌟 Discover the art of plucked brilliance as our expert instructors guide you through each exquisite note.
🎶 Elevate your musical prowess with private Guzheng lessons tailored to your unique journey.
🌺 Unleash your inner musician and embark on a melodic adventure like no other.
Unlock the enchanting secrets of the Guzheng and let your musical odyssey begin at Eason Music School. Are you ready to create harmonious magic?
Join us today! 🎶🌟
6 Reasons To Learn Guzheng
GUZHENG
CHINESE ZITHER
our intro video
---
---
WHY EASON MUSIC?
6 reasons why you should learn from us
CHOOSE YOUR OBJECTIVES
In Eason Music we recognise that different people have different objectives when learning the Guzheng.
Thus the choice is yours to choose to learn for leisure or for exams.
TENG NTU-CI Exam Syllabus
Beginner Guzheng Lessons
This stage is for Grade 1-3 (Based on Teng - CI - NTU - Chinese instrumental examination).
Grade 1 repertoire:
Yun (云), Shang Xue Qu (上学去), Meng Jiang Nu (孟姜女), Hao Peng You (好朋友), Lao Liu Ban (老六板)
Grade 2 repertoire:
Feng Xiang Ge (风翔歌), Gua Di Feng (刮地风), Wa Ha Ha (娃哈哈), Xiao Niao Zhao Feng (小鸟朝风)
Grade 3 repertoire:
Tian Hei Hei (天黑黑), Cai Mo Gu De Xiao Gu Niang (采蘑菇的小姑娘), Xi Jiang Yue (西江月), Lao Dong Zui Guang Rong (劳动最光荣), Wo You Yi Zhi Xiao Mao Lu (我有一只小毛驴)
*Progress depends on individual's efforts*
Intermediate Guzheng Lessons
This stage is for Grade 4-6 (Based on Teng - CI - NTU - Chinese instrumental examination).
Grade 4 repertoire:
Xiao Fang Niu (小放牛), Yu Zhou Chang Wan (渔舟唱晚), Fang Zhi Mang (纺织忙), Gu Xiang De Tai Yang (故乡的太阳), Chun Miao (春苗)
Grade 5 repertoire:
Ga Da Mei Lin (嘎达梅林), Feng Qing (凤庆), Yan Bian Min Ge (延边民歌), Dong Ting Xin Ge (洞庭新歌), Shan Dan Dan Hua Kai Hong Yan Yan (山丹丹花开红艳艳)
Grade 6 repertoire:
Feng Shou Luo Gu (丰收锣鼓), Liu Yang He (浏阳河), Chu Shui Lian (出水莲), Xiang Shan She Gu (香山射鼓)
*Progress depends on individual's efforts*
Advanced Guzheng Lessons
This stage is for Grade 7-8 (Based on Teng - CI - NTU - Chinese instrumental examination).
Grade 7 repertoire:
Qin Sang Qu (秦桑区), Yi Zu Wu Qu (彝族舞曲), Zhan Tai Feng (占台风), Xue Shan Chun Xiao (雪山春晓)
Grade 8 repertoire:
Gao Shan Liu Shui (高山流水), Yue Er Gao (月儿高), Jiang Jun Ling (将军令), Mo Li Fen Fang (茉莉芬芳)
*Progress depends on individual's efforts*
MEET OUR GUZHENG TEACHERS!
our team
---
A student is only as good as her teacher. We only work with qualified and dedicated teachers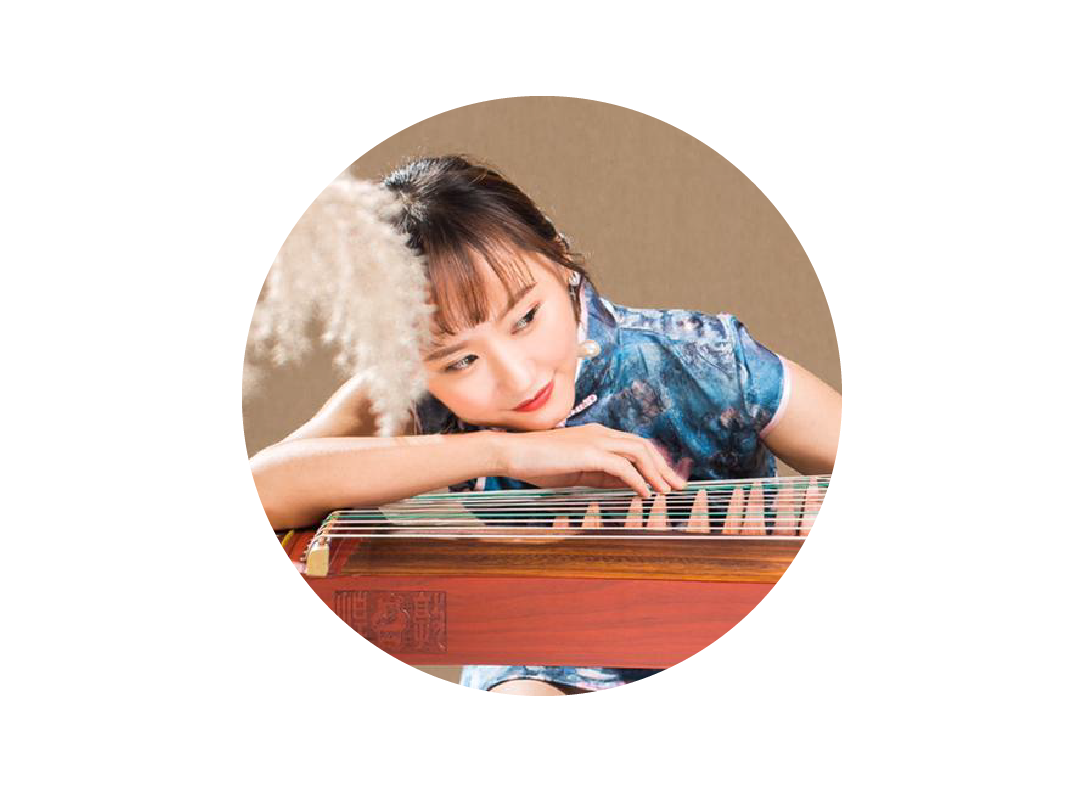 ---
Wang Hong Ying has been learning the Guzheng under the tutelage of renowned Guzheng performer and educator Mdm Yin Qun. Friendly and patient she is especially good with children.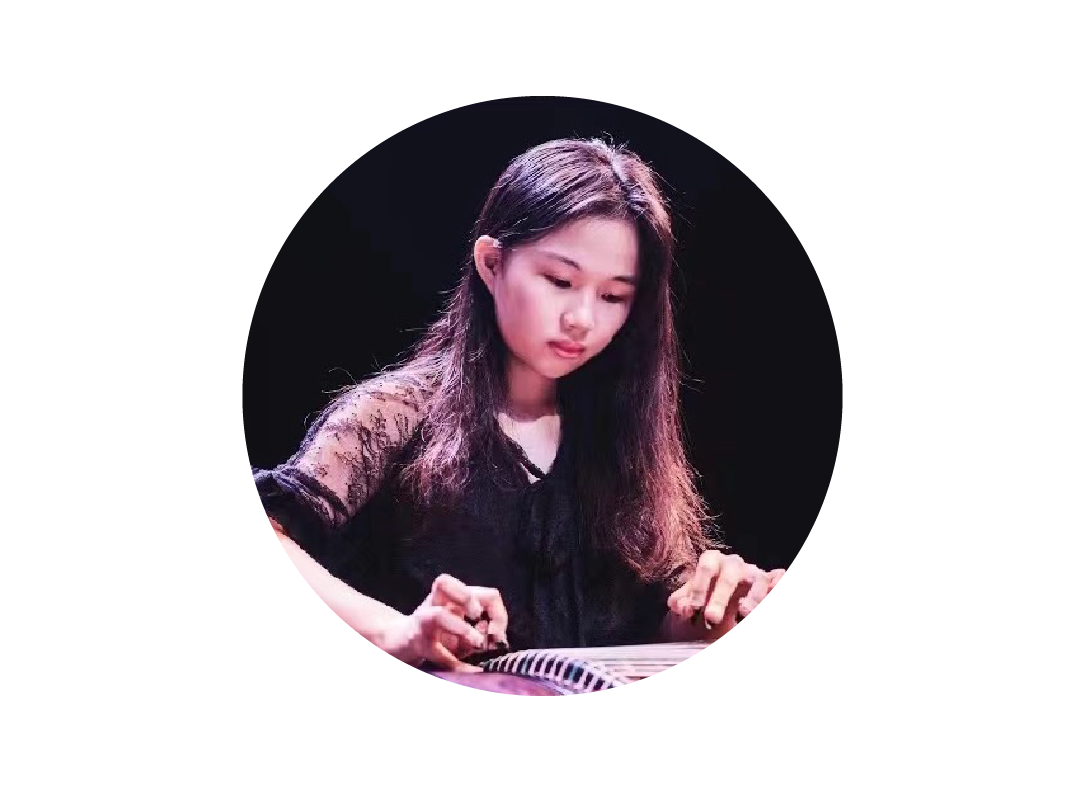 ---
Huang Tingxuan started learning the Guzheng at the age of 8. In 2019, she graduated from Zhuhai Arts Senior High School, and further pursued her music education at Nanyang Academy of Fine Arts in Singapore, majoring in Guzheng.
---
Charis started learning Guzheng when she was 6, under Mdm Yin Qun and attained a Diploma at the age of 14. Continuing her interest in Guzheng, Charis joined the National University of Singapore (NUS) Chinese Orchestra during her university days and was appointed the Principal Player...
---
Ruoxin started learning Guzheng at the age of 9 under the guidance of Mdm Lin Zhong and subsequently under Mdm Yin Qun and Ms Indra Chen. In 2014, she took the Diploma Guzheng exam from Shanghai Conservatory Of Music - Shangyin Music School Chinese Music Examination and achieved Distinction.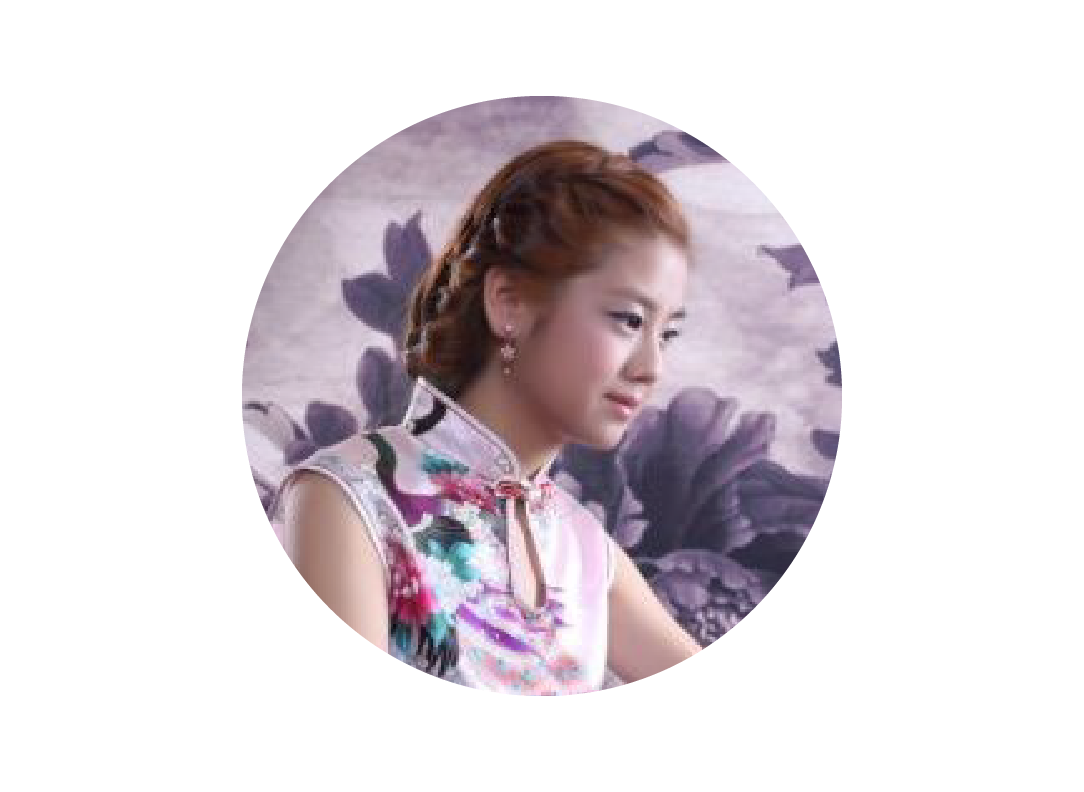 ---
Ni Jiawei was born in Shanghai, China. Jiawei displayed great interest in learning music since young. She graduated from Nanyang Academy of Fine Arts, majoring in Guzheng.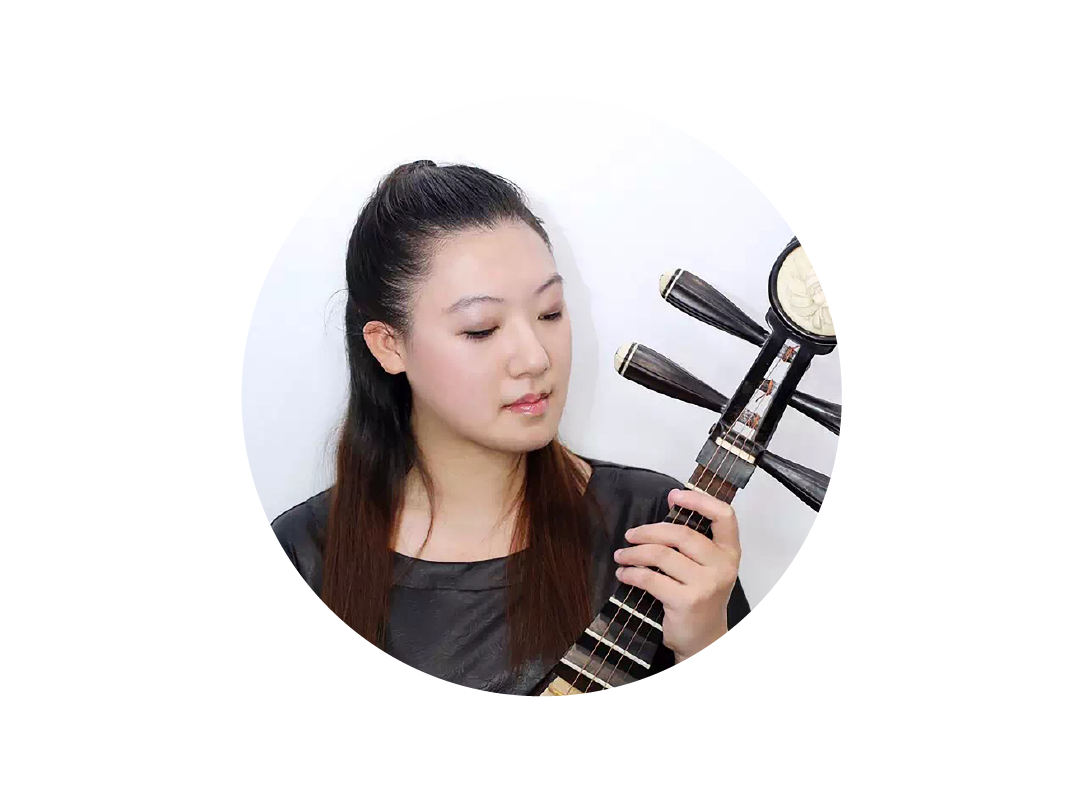 ---
Wang Siyuan was accepted into the Central Conservatory of Music Affiliated Middle School in 2008, where she studied under the tutelage of Professor Fan Wei.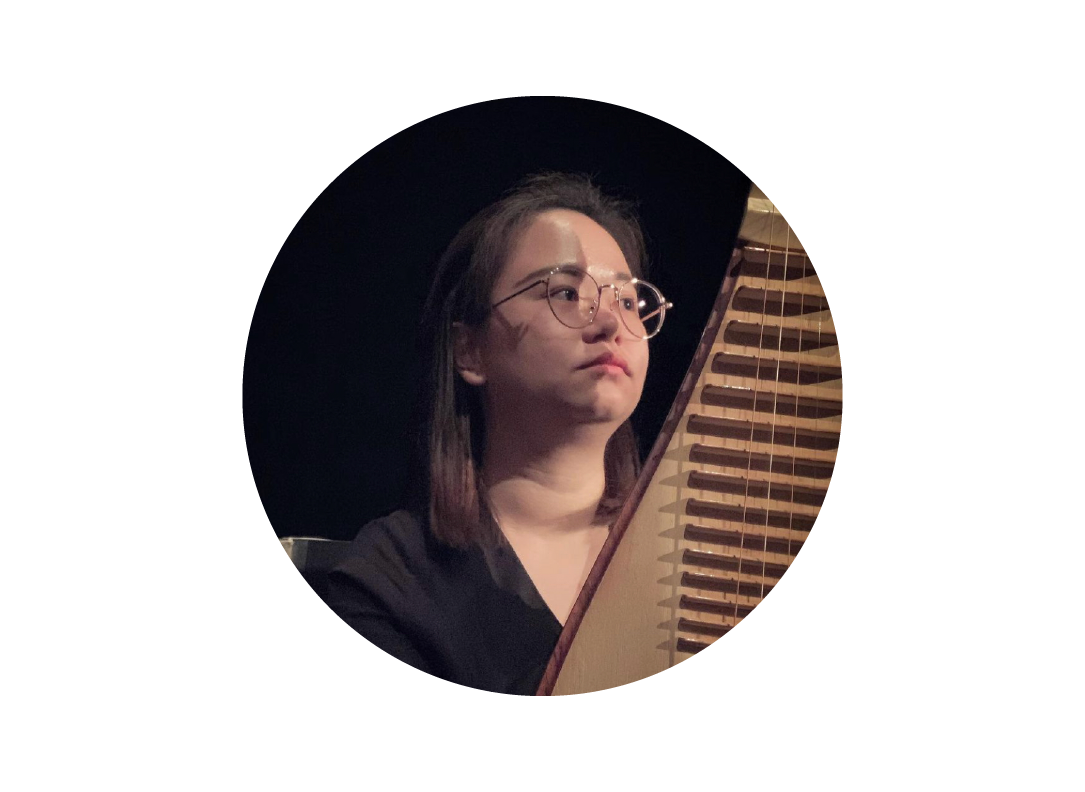 ---
Ng Bi Yu picked up Pipa at the age of 7 under the tutelage of Mdm Liu Yan at Nanyang Academics of Fine Arts, The School of Young Talents. She achieved her Diploma in 2009 from both Central Conservatory of Music and NUS Centre For the Arts...
Guzheng Lessons Information
You can opt to take Guzheng lessons at our studios at CT Hub, or at the comfort of your home. Different rates apply.
I have been learning the Guzheng from Zipeng for about 2 years now. He is very good and kind! He teaches me how I can play songs really well! I can play Grade 6 pieces with ease now! Eason Music School has also great flexibility, such that it is possible to stop lessons for about 1-2 weeks during my exam periods. Thank you Eason!

I have been learning the Guzheng with Hong Ying for about 1 over years and I have to say that I am pretty satisfied so far. Hong Ying is patient and great. I am also learning together with a friend in a group, and that's good as we get to learn pieces and perform together. 10 out of 10!

I have been learning the Guzheng with Ya Yi since End 2019. Ya Yi is very patient and her English is amazing! This really helps with the lessons as she is able to articulate out the techniques clearly, especially to a student who can't read or speak Chinese. It has just been only a few months of lessons but it does enable me to try out some simple scores. Eason staff are not pushy and the people are friendly. The availability of English speaking instructor is definitely a plus point! Keep up the video postings! It is very entertaining and also informative at the same time. :)

Zipeng's cool and relaxed about my Guzheng playing, not strict about getting everything perfect. Those strict kind of instructors give me too much stress and makes me dislike the instrument. Learning the Guzheng mainly helped me to relax and have better mental stimulation.

Si Jia is a calm, punctual and attentive teacher. Her after-lesson video clips have helped me in perfecting my practice every week. In addition to instructing new techniques, she also shared with me about history, background and composers of all the songs which she had selected carefully. Those gave me a deeper and better understanding of the Chinese culture and music. Starting from scratch, I have gained a rapid wwwelopment in playing Guzheng as Si Jia gave me the 3 - 4 homework songs per week. Within 5 - 6 months, I can play most of the elementary songs and necessary fingering techniques (for beginners) in a confident manner. Despite a short period of time, I find that Eason Music is an excellent enrichment school of music. The School has timely offered online learning courses during the Circuit Breaker period which reflects its flexibility and laudable student-centered mindset. Thank you!

I have been learning the Guzheng for the past 3 years now, and currently my instructor is Si Jia. She is patient and friendly, and I like everything, from the music to the learning process. :)

I started learning the Guzheng under Yayi in February 2019. Yayi is very paitient during lessons, teaching me step by step. I learnt the basics well. She is also very attentive towards small details, to make sure I do not make any mistakes with my techniques when learning. Eason Music is a great school to learn in. Some days I will end classes early in school, and arrive early at Eason. Instead of waiting for my lesson to start, I could practice freely in a vacant room if they are available. That's great as I did not have to waste any time and could also warm up before my lesson started. Thank you!
Need an instrument?
Of course you do! A little practise a day goes a long way.
1Is the Guzheng difficult to learn?
Definitely not! The Guzheng has 21 strings, and has a range of about 4 octaves. The strings are already tuned, hence the technique lies on just the plucking of the strings with the right hand. As you progress to higher grades, you might be required to use your left hand to press onto the strings to achieve the desired pitch, or to do vibrato, and even play a accompaniment with the left hand!
2How do you play the Guzheng?
The Guzheng is played with nails, more commonly on the right hand. The nails are affixed on the thumb, index, middle and ring finger, specifically on the fleshy part of the finger, secured with a special tape. In higher grades, the left hand might be used to play accompaniment as well.
3Why do Guzheng players wear fake nails?
If played just with the fingers, the Guzheng sounds muffled and muted. But with the help of fake nails, the sound produced is much clearer and crisp. Different nail material can produce different tone colour as well. The Guzheng nails also help to prevent blistering of the fingers, as some of the strings are very thick.
4How does the Guzheng sound like?
The Guzheng sounds like a combination of the piano and harp, with bright and resonant plucked tones.
5How is the Guzheng tuned?
The Guzheng has a compartment on the right most side, which can be opened. When opened, there should be 21 metal pegs, and they are tuned with a Guzheng tuning wrench. Pushing the wrench away tunes the Guzheng higher, while pulling the wrench towards you tunes the Guzheng lower. The notes are tuned to a pentatonic scale.
6Is the Guzheng loud?
The Guzheng is capable of overpowering many instruments in the orchestra. The high notes of the Guzheng can be penetrative whereas the low notes are deep and sonorous. However, in general, the Guzheng can be loud but it will not be as loud as the wind instruments, Dizis, Shengs or the Suonas for instance.
7How much does a Guzheng cost?
Guzhengs for beginners can cost from SGD$600 whereas higher end Guzhengs can cost up to the tens of thousands. The type of wood and method of making used in the making of the Guzheng play a huge part in price.
Click here for our range of Guzhengs.
8What's the difference between a high and low end Guzheng?
Differences between high and low ends are in sound are clarity, thickness and resonance. The low registers on low end Guzhengs tend to sound emptier and more hollow whereas the higher end Guzhengs have a thick, deep and sonorous quality that is capable of shaking your insides when played. On the higher registers, the lower end Guzhengs may not be as clear as those of higher ends.
9What is the Guzheng made of?
Generally, the Guzheng, in a nutshell, is made of several pieces of woods put together. The wood used to make the top and the bottom of the sound box/chamber of the Guzheng are the same but are different compared to the rest for important reasons relating to acoustics and sound quality. The other sides of the Guzheng are made of the same type of wood. Yellow Sandalwood, Rosewood and Paulownia Wood are some of the many plethora types of woods used to make the Guzheng.
In special cases, a single piece of wood is used to make the whole Guzheng. For such, the amount of work put into the instrument by the craftsman and the tight standards needed for the materials are exponentially higher. As a result, the sound quality of these Guzhengs are much greater at the price of higher cost.
The image/design printed/inlaid at the top and the bottom of the Guzheng does not affect its sound in any way and is only for aesthetic purposes. These images may differ between Guzhengs and some may represent a part of the culture in China whereas others may be designed to cater the modern preferences of the market.
10How big and heavy is the Guzheng?
The dimension of our Shanghai Dunhuang Guzhengs is 170cm x 40cm x 22cm (67.0in x 15.7in x 8.7in) and weighs about 10kg (about 22lbs).
11What's the difference between Guzheng and Guqin?
Guzhengs seem much heavier and bulkier in person as compared to the portable Guqins.
You will also realise that Guzhengs have much more strings than Guqins (21 and 7 strings respectively). Hence, the Guzheng is more capable of producing a wider range of notes than the Guqin.
The Guzheng also sounds louder and resonant that the Guqin, due to the size difference. As the Guqin is lower in pitch, the volume of the Guqin is not as loud and bright. Thus, the Guqin will sound mellower while bringing a sense of tranquility to its timbre.
Techniques in the Guqin are said to focus on the left hand, whereas the right for Guzheng.
Guqins only require a table to be played on, whereas the regular sized Guzhengs require a set of stands, as well as a set of fake nails to be worn in order to be played.
DO YOU HAVE A QUESTION?
Feel free to contact us!
---