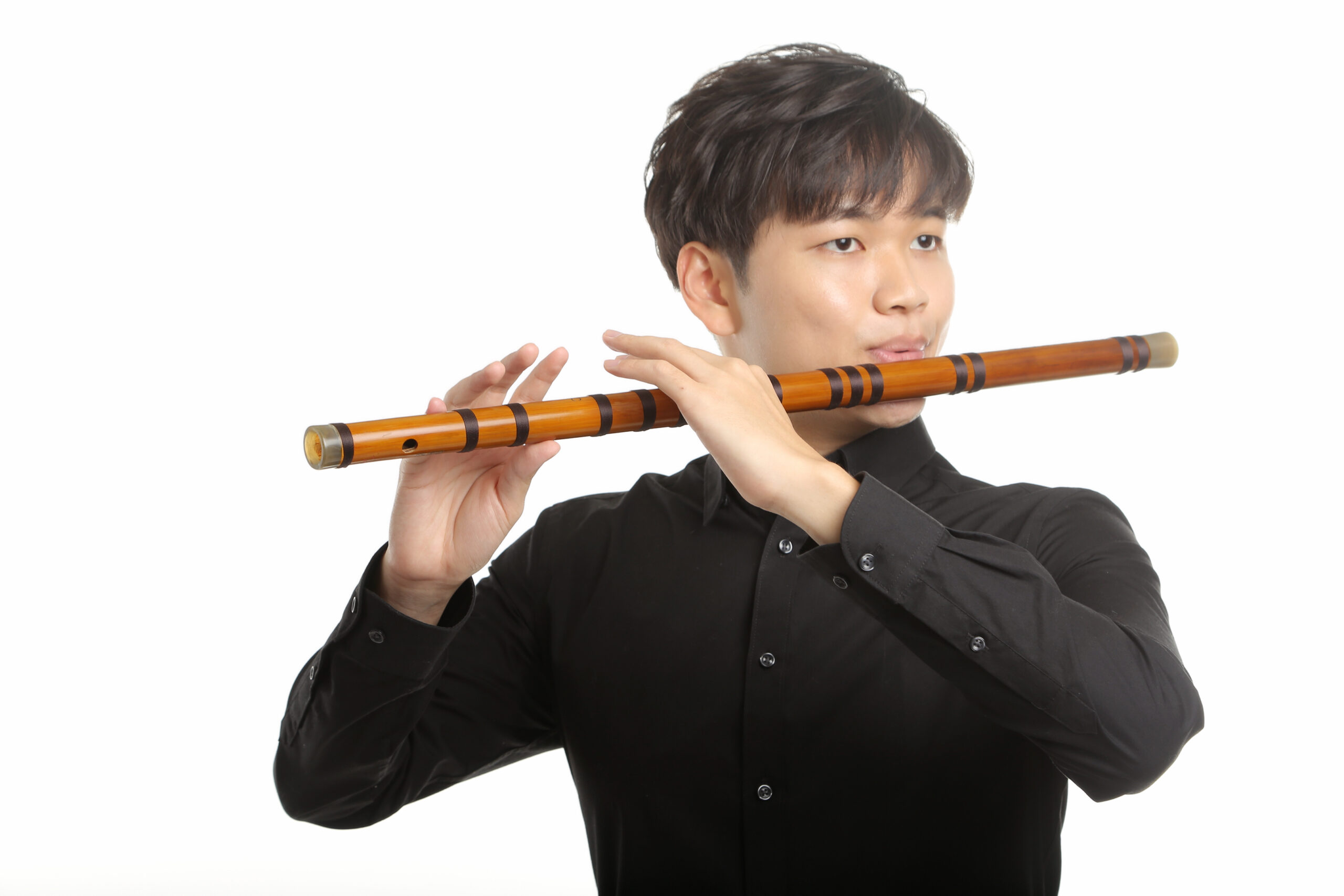 Lee Jun Cheng started playing dizi at the age of 9 when he joined the Chinese Orchestra in his primary school. At the age of 13, he began learning under the tutelage of Zou Bo Qiang. He had also received guidance from various dizi masters like Li Zhen, Liu Sen and Qu Xiang. He joined the People's Association Youth Chinese Orchestra in 2008 and the Singapore Youth Chinese Orchestra (SYCO) in 2011. At SYCO, he was under the tutelage of Singapore Chinese Orchestra Dizi Musician, Lim Sin Yeo.
In 2012, Jun Cheng was admitted into the China Conservatory of Music, under the tutelage of Professor Zhang Wei Liang. In the same year and the next, he became a musician at the Hua Xia Chinese Orchestra and the Chinese Bamboo Flute Orchestra. As of 2014, he is the Dizi Principal Player at the Toa Payoh West Community Club Chinese Orchestra and also recorded an album with the Hua Xia Chinese Orchestra as a Dizi musician. In 2017, he participated in The 6th International Chinese Instrumental Competition and attained the highest Award given, the Premium Gold Award. In 2018, he joined the Singapore Chinese Orchestra as a Qudi Musician. In 2021, he has completed his Master's degree.
During his time at the music conservatory, Jun Cheng represented the school to perform in countries such as France, Germany, England, Japan, Korea, Singapore, Hong Kong and around China. He participated in big event concerts like "SOUND OF HEAVEN New Era of Zhang Wei-Liang's Chinese Music" and "Call of the Ancient". He has also collaborated with the musicians of the Philharmonia Orchestra at the Queen Elizabeth Hall. In addition, Jun Cheng has worked with renowned musicians, conductors, composers such as David Murphy, Joel Hoffman, Fukuda Teruhisa and Kohei Nishikawa.