Since Secondary School, Kok Wee picked up the Dizi and has been actively participating in various Community Centre Chinese Orchestra. Before enlisting for National Servce, Kok Wee was diagnosed with Ankylosing Spondylitis, a rare type of arthritis. He is currently an active member of The Purple Symphony, as well as the The Purple Symphony Ensemble. The Purple Symphony is an inclusive orchestra comprising talented musicians with and without special needs. SInce 2015, Kok Wee has been performing yearly with The Purple Symphony for The Purple Parade, which is a unifying national platform to promote awareness and celebrate abilities of persons with special needs.
In 2017, Kok Wee collaborated with Grandma Mary, a 81 year old electric guitarist, at the 2017 National Day Parade Media Event. They staged a unique and one of a kind performance.
Kok Wee had appearances on local television as well. In 2018, he was invited to perform for the President Star Charity Show, a fundraising show. The 2018 show raised a record total of S$8.3 million, the highest amount raised for the annual event, and all proceeds went to 59 charities under the President's Challenge 2018.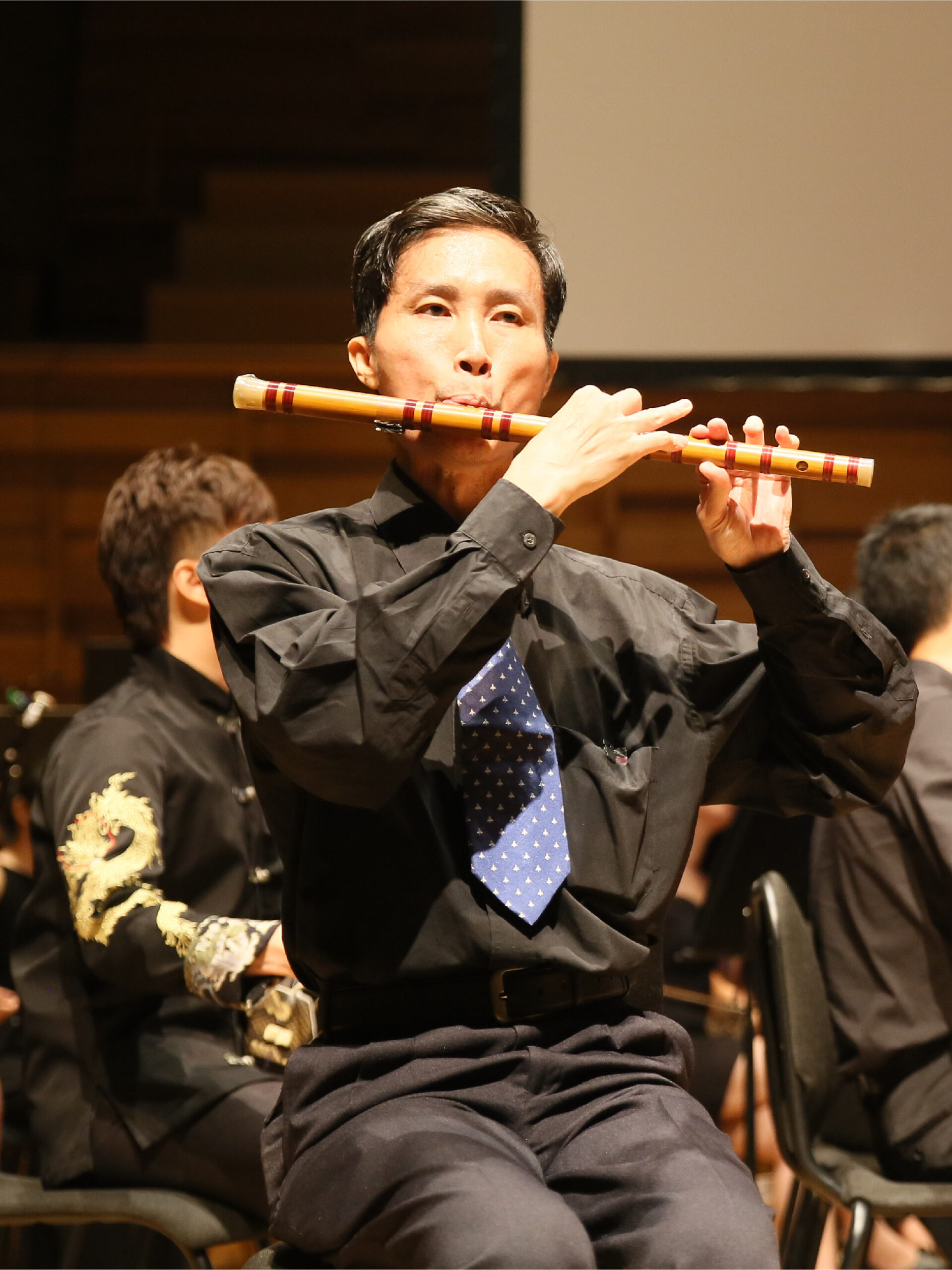 In 2017 and 2019 , Kok Wee staged 2 different concert pieces, 牧民新歌 and 姑苏行, in 2017 with Ding Yi Music Company for a fundraising event, and in 2019, with Singapore Management University Chinese Orchestra and The Purple Symphony. His concertos were well received and highly acclaimed by the audiences.
Having performed at large scale events such as The True Colour Event in 2018, Honour International Symposium Event 2018, and in collaberation with Esplanade with the Purple Symphony Ensemble, Kok Wee is a well versed ensemble and solo player in the local scene. He also participated in the 2019 Chinese Music Festival Opening Concert together with Singapore National Youth Chinese Orchestra.
Aside from performing, Kok Wee is an Dizi instructor at Pathlight School since 2016. He also an active member of the Dicapella Dizi Ensemble, Changi Simei CC Chinese Orchestra and Yu Hua CC Chinese Orchestra.