Cindy is a Taiwan-born Sheng Musician and a graduate of Central Conservatory of Music Bachelor's Degree in Sheng Performance. She had also previously held the position of Associate Principal of Sheng section in the Hong Kong Chinese Orchestra.
Since youth, Cindy developed great enthusiasm and passion for the Sheng and aspired to pursue Sheng performance as her lifelong career. She studied Sheng under the tutelage of various teachers; Zhang Qinglong, Huang Yuyi and An Jingye. Under the encouragement of her parents, she has traveled all across China to learn from various sheng masters, eventually becoming Sheng Maestro Hu Tianquan's first Taiwanese student. In her high school years, she has won multiple awards in various competitions in Taiwan, such as Taiwanese student music competitions, Chinese Traditional Music Association Sheng Solo and the Golden Bell Prize.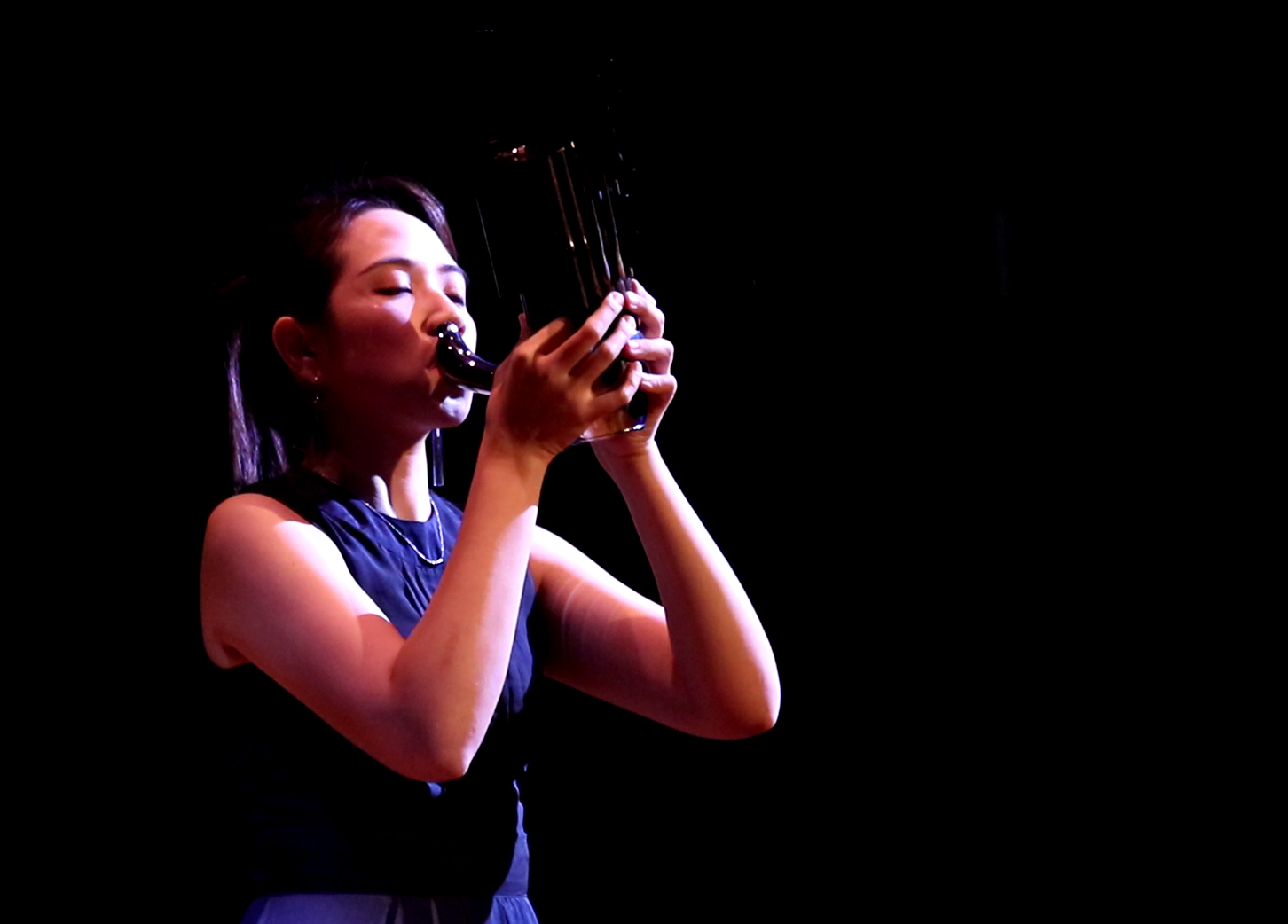 Looking to further her Sheng Musicianship, Cindy enrolled into the China Central Conservatory of Music Bachelor's Degree in Sheng Performance. Under the tutelage of Professor Yang Shoucheng, she was awarded scholarship from the Conservatory of Music twice and graduated with exceptional grades.
Cindy's wide range of styles and skills has allowed her to earn a sizeable number of awards. She has attained the Silver Award of the 'Beijing First Sheng Competition' by the China National Orchestra Association, Lusheng Bronze Award of the 'Minority Characteristic Musical Instrument' by the Cultural Arts College, as well as First Place and Best Stage Charm Award of the '2014 Peerless Sound of the Sheng' by the Taiwan Traditional Arts Centre Taiwan National Orchestra. Cindy is also proficient in various ethnic musical instruments such as Lusheng, Gourd Sheng and Bawusheng.
Cindy is currently a Sheng musician with Reverberance Wind-Percussion Ensemble, as well as the Sheng/Suona instructor for various schools in Singapore.