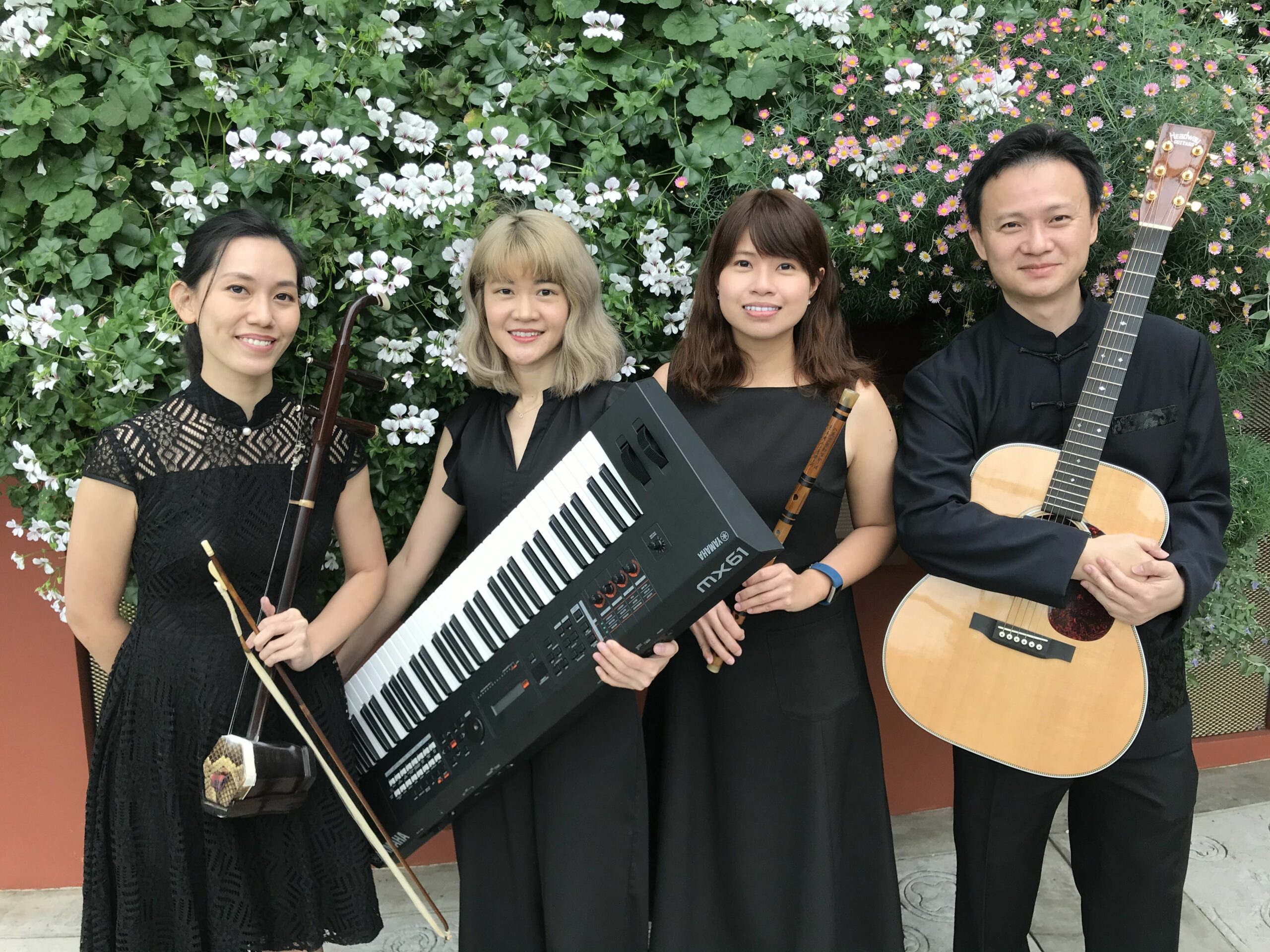 EM East Meets West Ensemble
Looking for something unique and different for your wedding or corporate events?
Sick and tired of the usual strings quartet or live band?
Introducing the EM East Meets West Ensemble.
Imagine the groovy beat of a Cajon together with lustrous strums of a guitar forming the backbone of the live music.
In the front seat playing the melodies and harmonies are the Pipa (Chinese lute), Erhu (Chinese strings) and Dizi (Chinese bamboo flute).
These 3 instruments have their own unique and distinctive tone and them playing together brings the music to another level.
We are a group of music instructors who have majored and performed in our respective instruments for many years.
We are not a motley crew of performers that come together at the very last music to put up a show.
We have been playing music together for a long time and it shows in the tightness of our music.
We play all kinds of genre of music like English and Chinese pop, oldies, jazz, western classical and traditional Chinese music.
All our tunes are specially arranged to bring out the essence of the song and the best of each instrument.
Our sample repertoire:
青花瓷
月牙湾
甜蜜蜜
慢慢喜欢你
一剪梅
无忌
芒种
What a wonderful world
Photograph
Circle of Life
Counting Stars
Havanna
Thinking Out Loud
Shape of You
Can't Help Falling in Love
Are we suitable for your event?
If you are looking for a music performance that is unique, classy and different, then yes!
Perfect for weddings, dinner and dances, corporate dinners as well as cocktail receptions.
WHY EASON MUSIC?
6 reasons to engage us
Looking for a performance?
Please drop us an enquiry at the box below for rates and video samples!