Jason Chua started learning the dizi, sheng and suona at a young age of 6, under the baton of Professor Liu Bin. A keen learner, Jason performed in numerous school events and SYF competitions with the Xinghua Primary School Chinese Orchestra and Yuying Secondary School Chinese Orchestra. Over the years, he has come under the guidance of Singapore Chinese Orchestra Dizi musician, Mr Tan Chye Tiong Ronald. In 2016, Jason was awarded a Distinction in Certificate of Professional Performance Dizi by the National University of Singapore.
In 2009, Jason was appointed student conductor of the Yuying Secondary School Chinese Orchestra, and received mentorship from China's 1st class musician, Music Director of Chengdu National Chinese Orchestra, Ms Ding Xiao Yan. Following his graduation in 2012, he has been invited back as guest conductor for a school charity event held at the Singapore Conference Hall. In 2012, Jason was appointed chairperson of the ITE College East Chinese Orchestra; upon graduation, he was employed as the orchestra's conductor (2012-2013).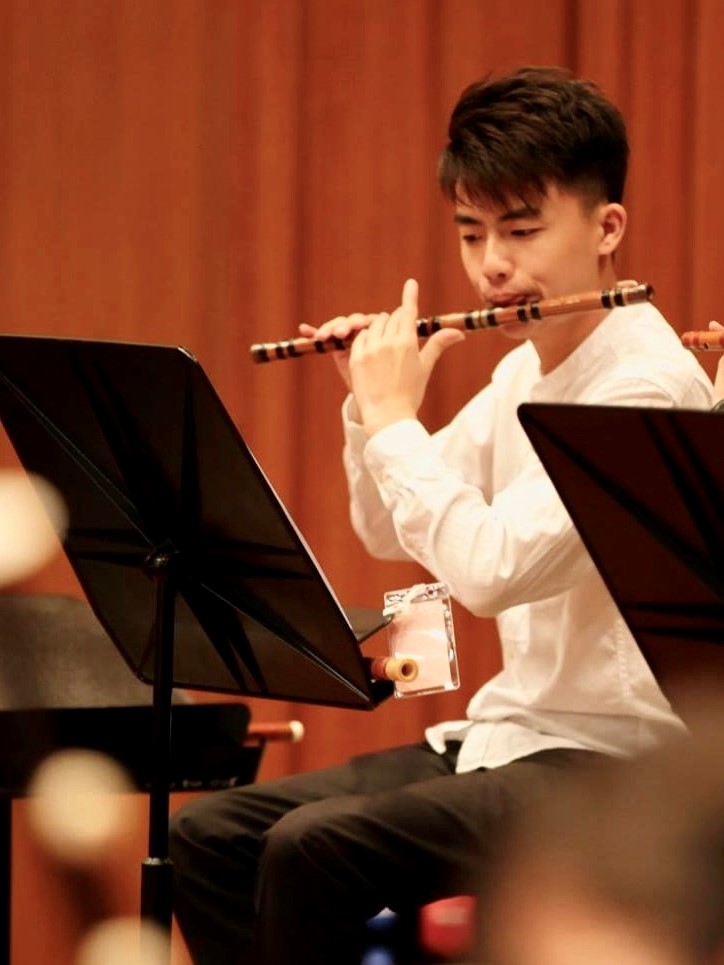 An outstanding woodwind musician, Jason has been invited to perform for various events, such as at the Esplanade, as well as with the Marine Parade Community Centre Shanghai Yue Opera. In 2013, 2015 - 2018, Jason also performed in Johor Bahru, Malaysia, with the Malaysia's Southern Chinese Orchestra. He also regularly performs with the Pioneer Chinese Orchestra, in which he is woodwind sectional leader.
Stepping out from his comfort zone, Jason participated in the Chinese Orchestra Competition on August 2017 held in Kuala Lumpur and clinched both the Gold and Gold with Honours award in the open category.
Currently, Jason works as a woodwind instructor in various primary and secondary schools in Singapore and Malaysia.