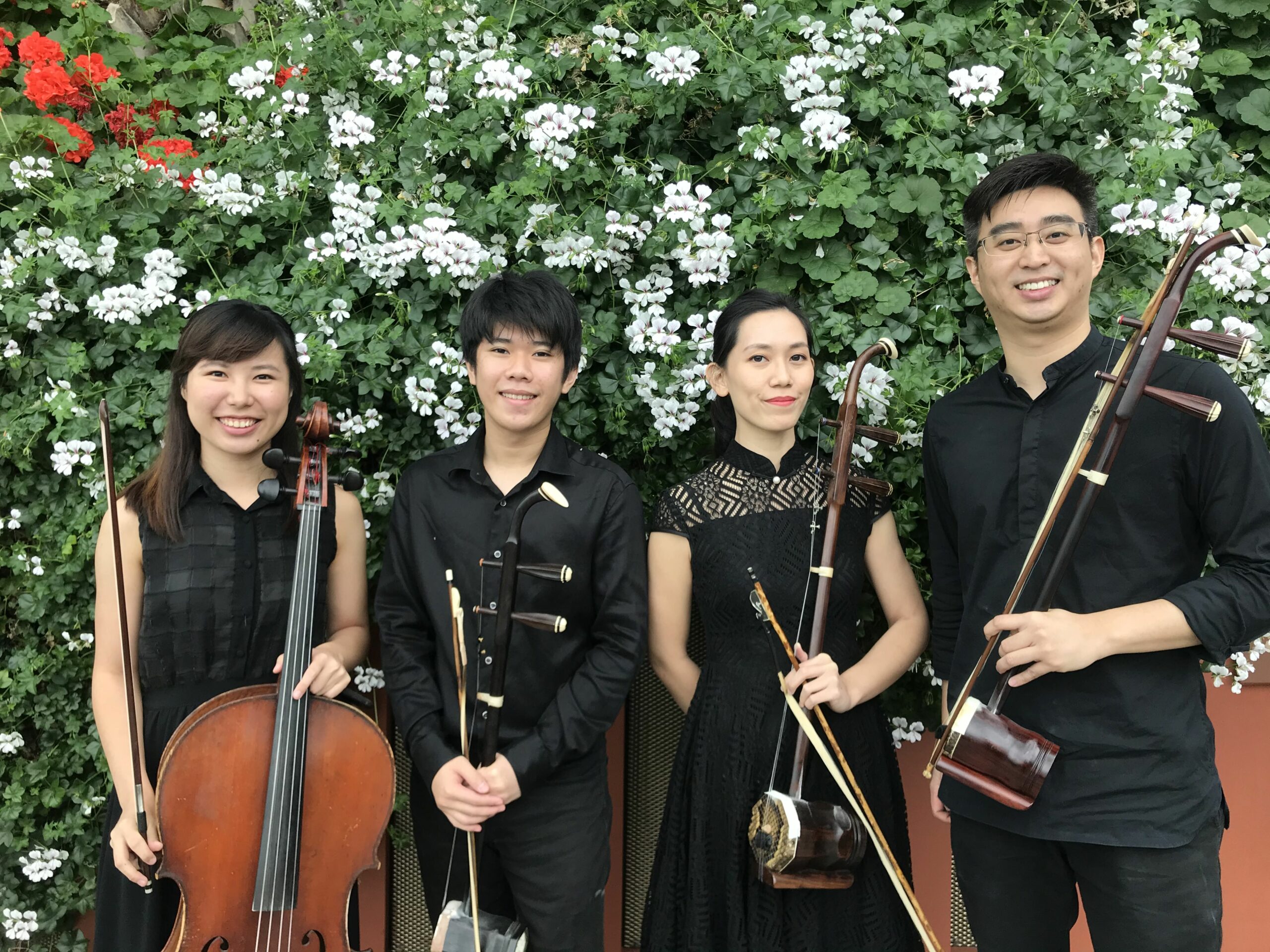 Western strings ensemble are aplenty but have you seen a Chinese Huqin strings ensemble?
Introducing EM Huqin String Quartet, one of the few Huqin ensembles in Singapore, made up of many young and talented Huqin musicians.
EM Huqin String Quartet comprises of 3 huqin performers and a cellist, playing the Erhu, Zhonghu, Gaohu and Cello.
Together, they play an eclectic mix of different genres of music from Chinese classics, Chinese pop, to Western classical, English pop and even bosso nova.
赛马
二泉映月
梁祝
Teresa Teng Classics Medley
Hungarian Dances
Libertango
Music by Joe Hisaishi
Music from Final Fantasy
Photograph - Ed Sheeren
Circle of Life
New York New York
Fly Me to The Moon
L-O-V-E
The Way You Look Tonight
Can't Help Falling in Love
Etc...
Past Performances
Gardens by the Bay, Flower Dome 2020
Lee Clan Association, Heritage Festival 2014
China Society's 65th Anniversary Gala dinner, Four Seasons hotel 2014
NAFA Concert Series 'Convergence', Lee Foundation Theatre 2014
'Closing Gala Concert, Terem Quartet and Competition Winners', St. Petersburg, Russia 2013
'Musical Mosiac', at the Esplanade Concourse 2013 etc...
Watch our video
Impress your clients and guests with something that sounds and looks special.
Perfect for weddings, dinner and dances, corporate dinners and cocktail receptions.
WHY EASON MUSIC?
6 reasons to engage us
Looking for a performance?
Please drop us an enquiry at the box below for rates and video samples!