GUQIN LESSONS
Singapore
---
Looking for Guqin lessons in Singapore? You have come to the right place!
The Guqin is a 7-stringed zither. It is one of the oldest Chinese instruments, dating back to about 3000 years ago.
It was a popular instrument among ancient aristocratic Chinese scholars, who were expected to master it as one of the four great arts (along with calligraphy painting and chess).
The Guqin has a mellow tone, which reminds one of the sophistication and elegance akin to that of a Chinese ink landscape painting.
It was believed that learning the Guqin refined personalities and encouraged discipline in its learners.
Let our experienced instructors show you the proper way of the playing the Guqin!
GUQIN
ANCIENT ZITHER
our intro video
---
---
WHY EASON MUSIC?
6 reasons why you should learn from us
CHOOSE YOUR OBJECTIVES
In Eason Music we recognise that different people have different objectives when learning the Guqin.
Thus the choice is yours to choose to learn for leisure or for exams.
TENG NTU-CI Exam Syllabus
Intermediate Guqin Lessons
This stage is for Grade 4-6 (Based on Teng - CI - NTU - Chinese instrumental examination).
Grade 4 repertoire:
Moon Over Guan Mountain (关山月), Returning Home (归去来辞), The Diligent Study (韦编三绝), Lamenting Yan Hui (泣颜回), Harmony Between God and Man (神人畅
Grade 5 repertoire:
Green Stream And Flowing Spring (碧涧流泉), The Mantra of Pu'an (普庵咒), Autumn Sentiments On Lake Dongting (洞庭秋思), Guileless Seagulls And Herons (鸥鹭忘机), Peach Blossoms On A Spring Morning (桃源春晓)
Grade 6 repertoire:
Wild Geese On The Sandbank (平沙落雁), The Dream Of The Land Of Huaxu (华胥引), Lotus (莲).
*Progress depends on individual's efforts*
MEET OUR GUQIN TEACHERS!
our team
---
A student is only as good as her teacher. We only work with qualified and dedicated teachers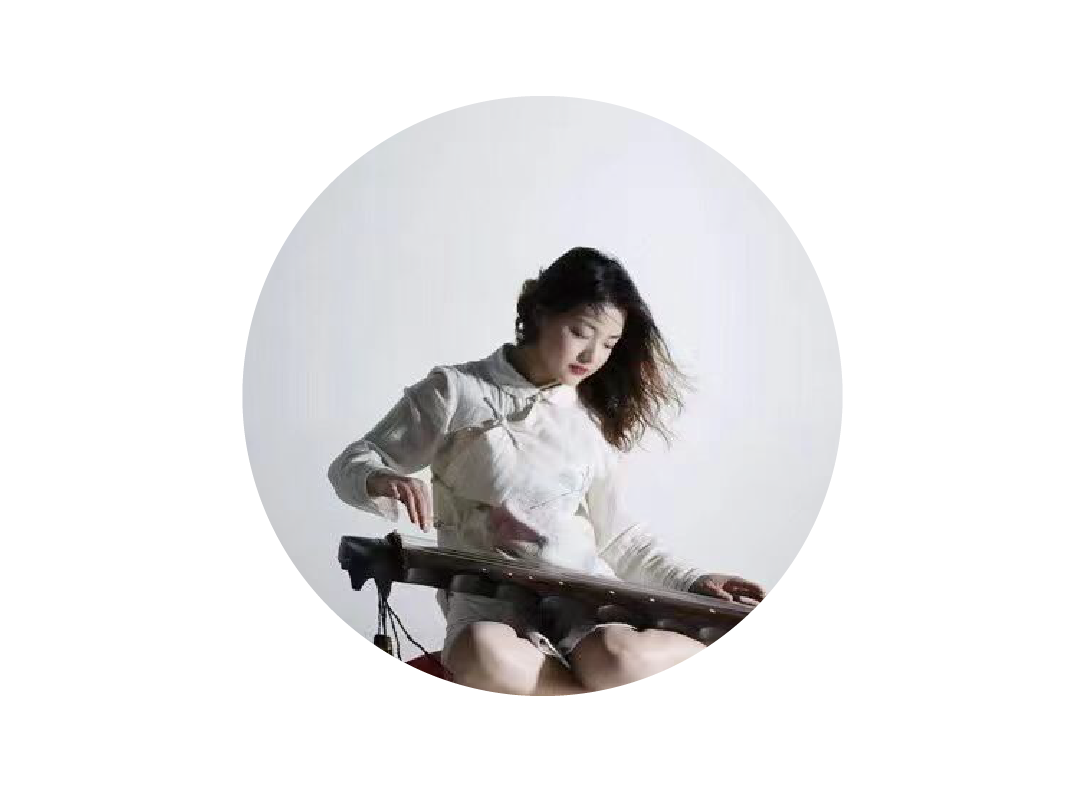 ---
Lingzhi has been learning Henan Zhui style story-singing from her elders since her youth. In 2007, she joined the Henan Museum Traditional Orchestra as a Bianzhong Bianqing (Chinese bronze bells) Performer, accompanying the orchestra in a music exchange with Hong Kong Chinese Orchestra. She then began learning Guqin from Mr. Luo Su Li in the same year.
Guqin Lessons Information
You can opt to take Guqin lessons at our studios at CT Hub, or at the comfort of your home. Different rates apply.
DO YOU HAVE A QUESTION?
Feel free to contact us!
---