Chu Ying graduated with First-Class Honours from the Bachelor of Music (BMus, Hons), a Joint Degree held between the Royal College of Music (London) and Nanyang Academy of Fine Arts (Singapore). Chu Ying has won several awards in music competitions; she has clinched the first prize in the Suona open category of the National Chinese Music Competition 2018 and was selected to perform the concerto with the Singapore Chinese Orchestra during the prize winners concert.
Chu Ying's musical journey came from humble beginnings. At age 13, she joined her secondary school's Chinese Orchestra and learnt from Suona Maestro Mr. Jin Shi Yi, Singapore Chinese Orchestra (SCO) Suona / Guan Principal and educator. With great encouragement from Mr Jin, she finally found her passion for the Suona and went for her Diploma in Music at NAFA in 2009. Chuying later continued to the BMus programme and studied with Mr. Liu Jiang from SCO.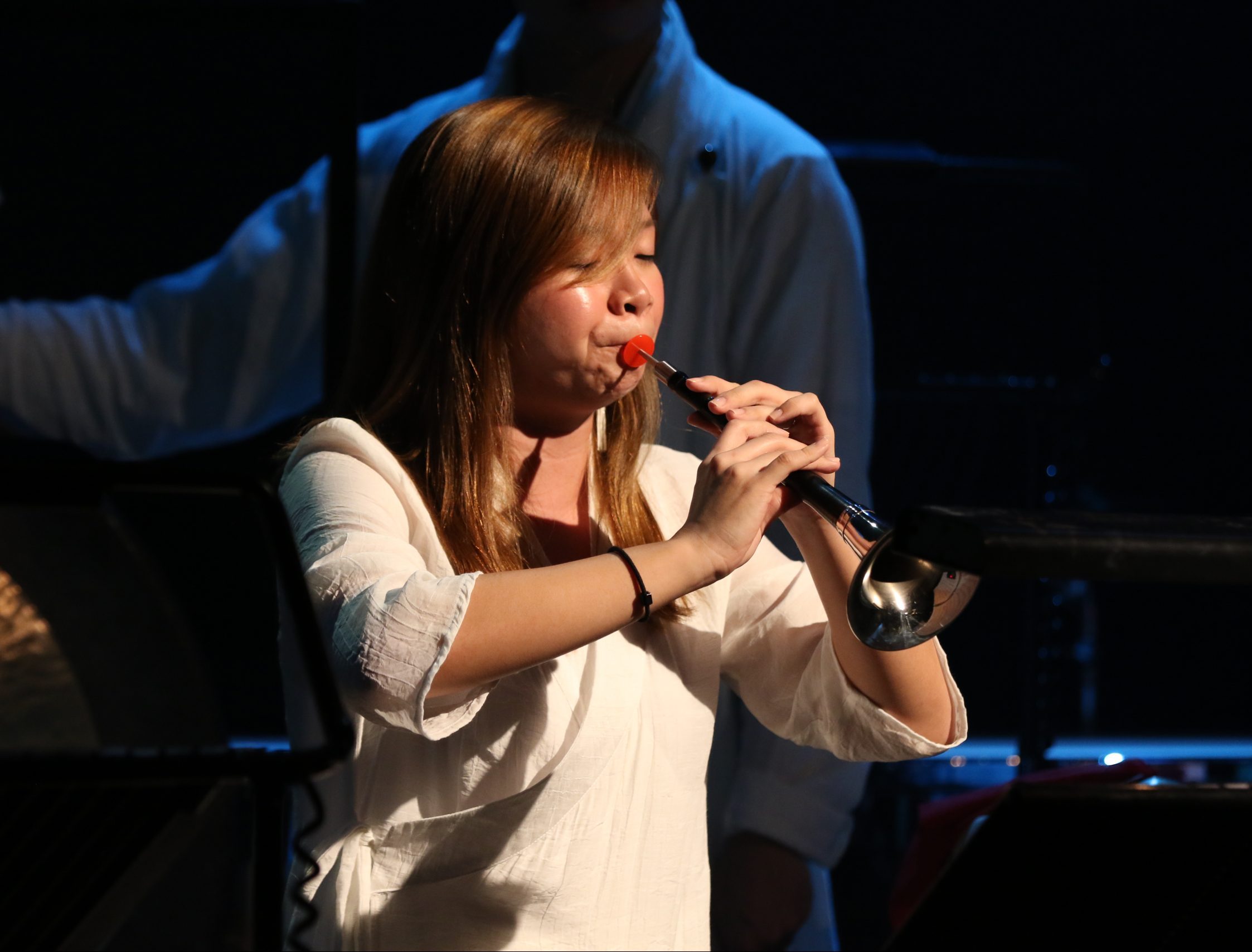 Upon her diploma graduation, Chu Ying was invited to perform with the SCO as a regular guest musician. Throughout her professional education Chu Ying was actively involved in the local music scene, her virtuosic and alluring stage presence garnered the support of many musicians and presented her with numerous invitations to play as guest musician and concerto soloist with many ensembles in Singapore.
Chu Ying's pursuit for musical excellence led her to participate in a 3 week summer course in year 2011, sponsored by the Shanghai Municipal People's Government, at the famed Shanghai Music Conservatory of Music (Shanghai, China) under the tutelage of Suona Master Professor Liu Ying. In year 2016, she went on a 11 week exchange programme at the prestigious Central Conservatory of Music (Beijing, China), and studied under Suona Maestro Professor Shi Hai Bin.
She is currently the Ensemble Manager and the Suona Musician of Reverberance; a professional Wind Percussion Ensemble comprising of young and passionate musicians who share the love for music making, and is teaching in various schools of Singapore as a Suona and Sheng instructor.