PIPA LESSONS
Singapore
---
Looking for Pipa lessons in Singapore? You have come to the right place!
The Pipa, also known as the Chinese Lute, is one of the most complexed Chinese plucked string instrument.
It has a characteristic tone that no other instrument can replicate and the myriad of unique techniques that the pipa player uses is what gives that unique flavour. .
From mural, poetry, drama series to theatre musicals; immersed yourself in this sophisticated instrument.
Let our experienced instructors show you the proper way of the playing the Pipa!
CHOOSE YOUR OBJECTIVES
In Eason Music we recognise that different people have different objectives when learning the Guzheng.
Thus the choice is yours to choose to learn for leisure or for exams.
TENG NTU-CI Exam Syllabus
Beginner Pipa Lessons
This stage is for Grade 1-3 (Based on Teng - CI - NTU - Chinese instrumental examination).
Grade 1 repertoire:
Yi Zhi Xiao Hua Gou (一只小花狗), Feng Yang Hua Gu (凤阳花鼓), E Lun Chun Wu Qu (鄂伦春舞曲), Nan Er Dang Zi Qiang (男儿当自强)
Grade 2 repertoire:
Han Tian Lei (旱天雷), Zi Zhu Diao (紫竹调), Yang Liu Qing (杨柳青), Xi Zang Wu Qu (西藏舞曲)
Grade 3 repertoire:
Yu Er Xi Shui (鱼儿嬉水), Ma Che Fu Wu Qu (马车夫舞曲), Jin She Kuang Wu (金蛇狂舞), Ni Sang Qu Excerpt(霓裳曲- 片段)
*Progress depends on individual's efforts*
Intermediate Pipa Lessons
This stage is for Grade 4-6 (Based on Teng - CI - NTU - Chinese instrumental examination).
Grade 4 repertoire:
San Liu (三六), Huan Re De Ri Zhi (欢乐的日子), Yang Chun Bai Xue (阳春白雪), Ying Chun Wu Qu (迎春舞曲)
Grade 5 repertoire:
Song Wo Yi Zhi Mei Gui Hua (送我一支玫瑰花), Gan Hua Hui (赶花会), Gu Xiang De Tai Yang (故乡的太阳), Fei Hua Dian Chui (飞花点翠)
Grade 6 repertoire:
Tian Shan Zhi Chun (天山之春), Han Ya Xi Shui (寒鸦戏水), Yi Zu Wu Qu (彝族舞曲), Gao Shan Liu Shui (高山流水)
*Progress depends on individual's efforts*
Advanced Pipa Lessons
This stage is for Grade 7-8 (Based on Teng - CI - NTU - Chinese instrumental examination).
Grade 7 repertoire:
Qin Huo Ba Jie Zhi Ye (火把节之夜), Zhong Hua Liu Ban (中花六板), Xin Fan Yu Diao Lv Yao (新翻羽调绿腰), Yi Li De Zhao Xia (伊犁的早霞)
Grade 8 repertoire:
Long Chuan (龙船), Xu Lai (虚籁), Su- Du You Gan (诉 - 读《琵琶行》有感), Chun Yu (春雨)
*Progress depends on individual's efforts*
MEET OUR PIPA TEACHERS!
our team
---
A student is only as good as her teacher. We only work with qualified and dedicated teachers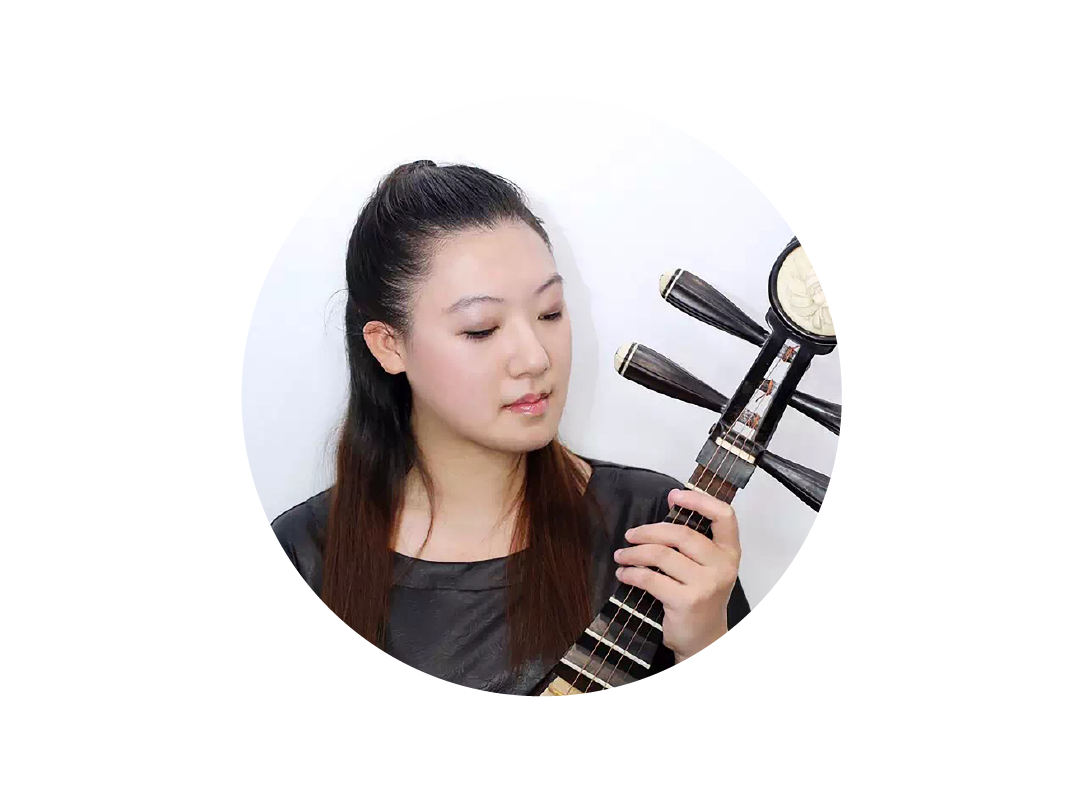 ---
Wang Siyuan was accepted into the Central Conservatory of Music Affiliated Middle School in 2008, where she studied under the tutelage of Professor Fan Wei.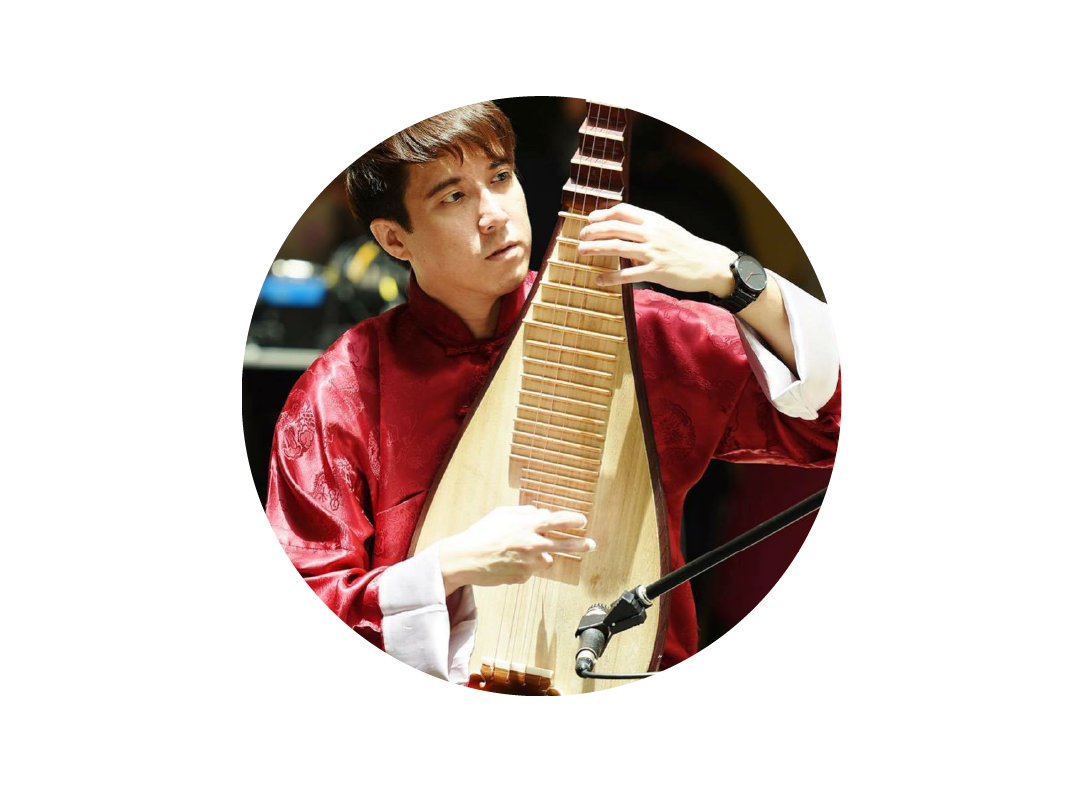 ---
Mr Cedric Chin first started learning the Pipa at the age of 11 under the tutelage of Mr Du Guo Jun, and, till date, has received numerous accolades and invitations to perform...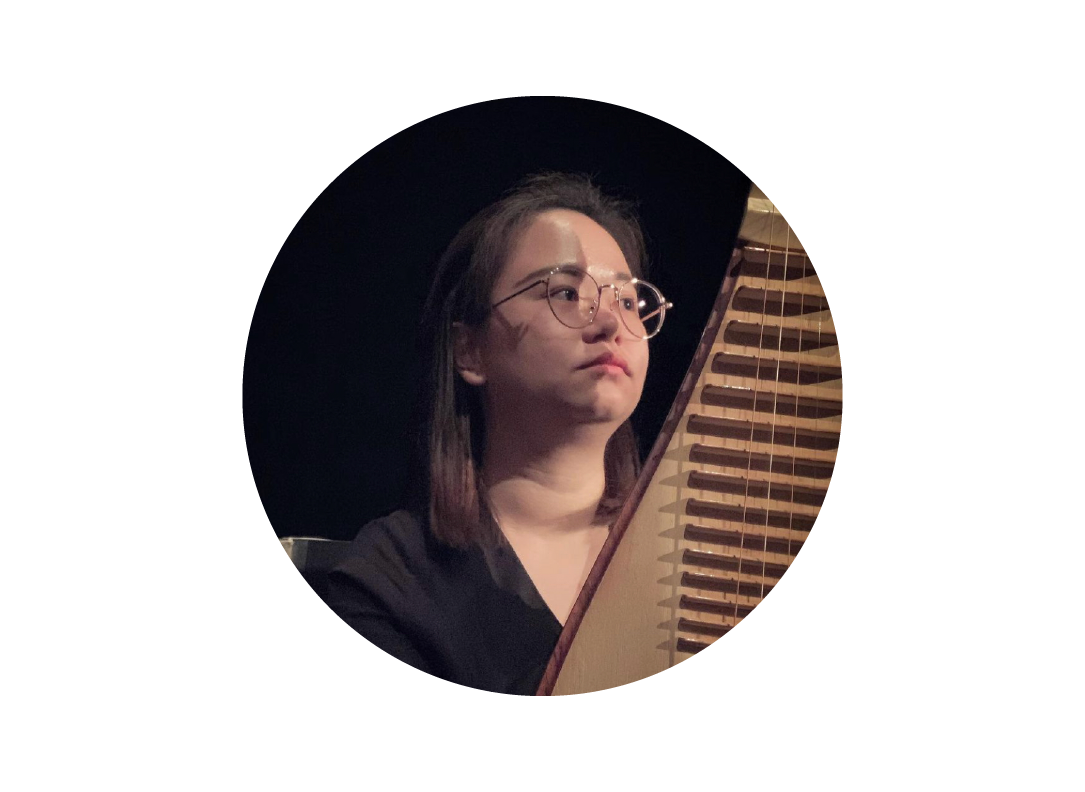 ---
Ng Bi Yu picked up Pipa at the age of 7 under the tutelage of Mdm Liu Yan at Nanyang Academics of Fine Arts, The School of Young Talents. She achieved her Diploma in 2009 from both Central Conservatory of Music and NUS Centre For the Arts.
Pipa Lessons Information
You can opt to take Pipa lessons at our studios at CT Hub, or at the comfort of your home. Different rates apply.
I have been learning the Pipa with Cedric for 2 years now. His lesson delivery is clear, and I can understand well when he tries to explain certian techniques and fix my mistakes. They have definitely helped me improve my skills/techniques. Lessons does not always have to be all serious as well. Cedric is a fun instructor, and I enjoy my lessons with him. It makes me look forward to the upcoming lessons every week. Eason Music School has great flexibility. In any case I have a major acadamic exam coming up, I can reschedule my lessons to a later date to focus a few weeks to study.
Need an instrument?
Of course you do! A little practise a day goes a long way.
Frequently Asked Questions
1What is Pipa Chinese instrument?
The Pipa is a Chinese instrument, originated back as early as the Han Dynasty. It is a 4 stringed lute, and the modern Pipa has about 12 to 30 frets, depending on the size of the Pipa. It is tuned to A, D, E, A, with the lower A and higher A being one octave apart. It is played with fake nails affixed onto one's natural nails, and it produces a clean and clear sound when played.
2How is the Pipa played?
Fake nails are used to play the Pipa. It would provide a consistency of sound produce on the Pipa. Different material of the fake nails can also contribute to various tone colours of the Pipa.
The fake nails are taped above our natural nails, and it acts as an extension of our nails. Special breathable medicated graded tape is used to prevent any allergies or rashes forming.
Fun fact! It would be ideal to keep your nails short for both hands. This is to prevent the strings to get in the way when you are practicing the various techniques.
3Is the Pipa difficult to learn?
Pipa is one of the harder instruments to pick up in the world of Chinese instruments. This is due to the coordination that both hands would require. There are also many techniques involved with the right and left hand, such as tremolo, plucking, strumming and so on. But with years of effort and practice, one can definitely learn and master the Pipa.
4How much does a Pipa cost?
The price of the Pipa ranges from $450 to $3300. The wood used in the making of the Pipa is one large factor that contributes to the price difference of Pipas. Not only that, the maker of the Pipa is also one of the factors as a experienced and skilled maker can produce Pipas that are better tailored to Pipa players.
5How old can we start to learn the Pipa?
There is no specific age limit to when you could start learning the Pipa. Students can start as young as 5 years old. If you are unsure whether you would be comfortable with the instrument, we would recommend going through a trial session first. During the 45 minutes session, you would be able to try out the instrument and have a better understanding of lessons. The Pipa would be provided during trial.
6How does a Pipa sound?
The Pipa has a crisp and clear sound, like sounds of water droplets. It is similar to the Guzheng or Liuqin, which is also in the plucked string family.
7Can Pipa play modern pieces?
Other than the well known 'Ambush from Ten Sides' (十面埋伏), the Pipa is definitely capable of playing various genres of music. From western classic Czárdás, Flight of bumble bees to modern Douyin (抖音) tunes. With a wide range of approximately 3 octaves, the Pipa can produce bass mellow tones to bright crisp tones that can be found in various melodies.
Want to learn more about the Pipa?
Click the posts below!
DO YOU HAVE A QUESTION?
Feel free to contact us!
---