YANGQIN LESSONS
Singapore
---
The Yangqin is a trapezoid shaped instrument with hundreds of strings on it, 144 strings to be exact.
It is hammered with a pair of shaved bamboo sticks to produce a ringing tone hence is sometimes known as the hammered dulcimer.
The notes are chromatic, so generally you can play any kinds of music on it.
Besides being a good accompaniment instrument for other instruments, the yangqin also has lots of exciting and nice sounding solo pieces.
6 Reasons To Learn Yangqin
YANGQIN
CHINESE PIANO
enjoy this performance video
---
---
WHY EASON MUSIC?
6 reasons why you should learn from us
CHOOSE YOUR OBJECTIVES
In Eason Music we recognise that different people have different objectives when learning the Yangqin.
Thus the choice is yours to choose to learn for leisure or for exams.
TENG NTU-CI Exam Syllabus
Beginner Yangqin Lessons
This stage is for Grade 1-3 (Based on Teng - CI - NTU - Chinese instrumental examination).
Grade 1 repertoire:
拔河 (Ba He), 玩具车 (Wan Ju Che), 老六板 (Lao Liu Ban), Chan Mali Chan
Grade 2 repertoire:
青梅竹马 (Qing Mei Zhu Ma), 小黑猫 (Xiao Hei Mao), 大白鹅 (Da Bai Er), 青蛙与小姑娘 (Qing Wa Yu Xiao Gu Niang)
Grade 3 repertoire:
扑蝴蝶 (Pu Hu Die), 紫竹调 (Zhi Zhu Diao), 波尔卡舞曲 (Bo Er Ka Wu Qu), 童谣 (Tong Yao)
*Progress depends on individual's efforts*
Intermediate Yangqin Lessons
This stage is for Grade 4-6 (Based on Teng - CI - NTU - Chinese instrumental examination).
Grade 4 repertoire:
茉莉花 (Mo Li Hua) , 龙虎斗 (Long Hu Dou), 两只老虎 (Liang Zhi Lao Hu), 银河会 (Ying He Hui)
Grade 5 repertoire:
节日的天山 (Jie Ri De Tian Shan), 将军令 (Jiang Jun Ling), 双手开出幸福泉 (Shuang Shou Kai Chu Xing Fu Quan), 美丽的金达莱 (Mei Li De Jin Da Lai)
Grade 6 repertoire:
映山红 (Ying Shan Hong), 春到清江 (Chuan Dao Qing Jiang), 美丽的非洲 (Mei Li De Fei Zhou), 小月儿高 (Xiao Yue Er Gao)
*Progress depends on individual's efforts*
Advanced Yangqin Lessons
This stage is for Grade 7-8 (Based on Teng - CI - NTU - Chinese instrumental examination).
Grade 7 repertoire:
龙船 (Long Chuan), 离骚 (Li Sao), 晋调 (Jing Diao), 忆事曲 (Yi Shi Qu)
Grade 8 repertoire:
火花 (Huo Hua), 林冲夜奔 (Lin Chong Ye Ben), 思 (Si), 满乡随想曲 (Man Xiang Sui Xiang Qu), 天山诗画 (Tian Shan Shi Hua)
*Progress depends on individual's efforts*
MEET OUR YANGQIN TEACHER!
our team
---
A student is only as good as her teacher. We only work with qualified and dedicated teachers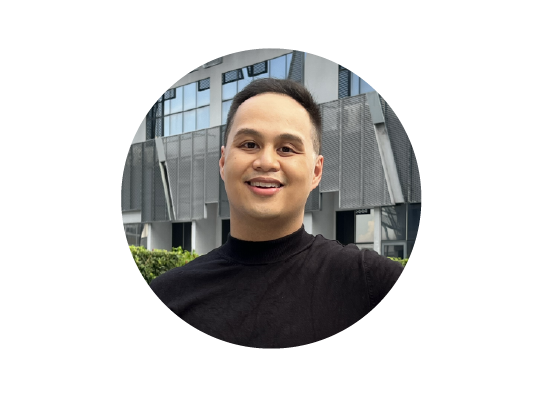 ---
Anson Lim started learning the Yangqin at the age of 16. Years later, under the tutelage of his Yangqin teacher, Ms Qu Jian Qing, Anson staged numerous Yangqin concertos since 2011. An experienced performer, Anson also has joined numerous competitions, both in Singapore and internationally.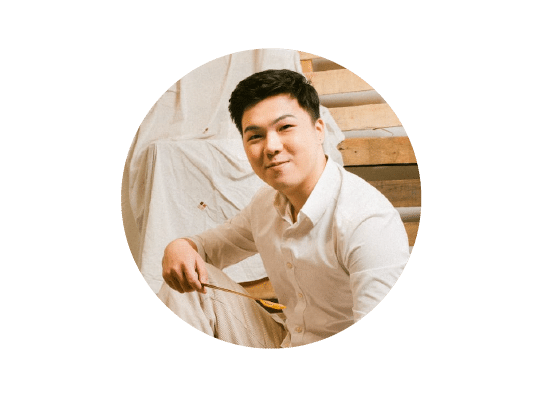 ---
ONG WEI DA began learning the Yangqin at the age of 8 years old, and has been under the tutelage of the Singapore Chinese Orchestra's Yangqin Principal Ms Qu Jian Qing since 2014...
Yangqin Lessons Information
You can opt to take Yangqin lessons at our studios at CT Hub, or at the comfort of your home. Different rates apply.
It has been 3 years since I started learning Yangqin with Anson. He has a very high sense of responsiblity, taking time to slowly teach me. Although he is strict, I feel that it gives me the drive to push myself to learn better. Now, I can play some of my favourite songs on the Yangqin. Due to the nature of my work, I am unable to have a fixed day to have weekly lessons. For that, Anson is very flexible, as long as I let him know my monthly work schedule, we will be able to plan our lesson days. Thank you Anson and Eason Music!
Need an instrument?
Of course you do! A little practise a day goes a long way.
Frequently Asked Questions
1Is the Yangqin difficult to learn?
The amount of strings on the Yangqin do seem rather intimidating, but it is all just a facade, as the Yangqin is possibly one of the easier Chinese musical instruments to learn compared to something like Erhu or Pipa.
Just like a piano, the notes on a Yangqin are fixed, and students will be required to remember the placement of the notes to effectively play the instrument. With the help of a Yangqin instructor, students are seen to have picked up the instrument rather quickly.
2How do you play the Yangqin?
Just like the piano, cimbalom or dulcimer, the Yangqin uses mallets to produce a sound. The Yangqin mallets are a pair of flat, thin bamboo sticks, with a wooden slat at the tip of the bamboo mallets.
What gives Yangqin a distinct tone colour compared to the other instruments in the same family is that the tip of Yangqin mallets is wrapped with a rubber tubing, absorbing the metallic tone one would expect from a dulcimer.
For a clear picture of the Yangqin mallets, visit our webstore.
3How much does a Yangqin cost?
For what seems like such a huge instrument with so many strings and unimaginable technical skills to put the strings on and to tune them, the Yangqin does come at a surprisingly fair cost. To put into perspective, a decent Erhu ranges between $680 to $900, a good, beginner Yangqin which is suitable to play fairly high-grade solo pieces starts at $800. To make sure we're not bluffing, check out this link to our
Yangqin store.
4Is the Yangqin a high maintenance instrument?
The amount of strings may be daunting to look at, and it's not wrong to feel that way. The overlapping and crisscrossing strings may create hard to reach spaces dust can collect. The strings will rust overtime if not taken care of. In hindsight, the Yangqin is one instrument that you'll need to put in some effort to ensure it is in tip top condition.
5What can you play using the Yangqin?
The Yangqin is an extremely versatile instrument. With its wide range of notes and the way the Yangqin is played, the Yangqin can act as an accompaniment instrument as well as an outstanding solo instrument.
DO YOU HAVE A QUESTION?
Feel free to contact us!
---