Wei Hong started learning the Suona at age 13 during his Secondary School years, studying under Mr. Lee Kern Siang. After graduating secondary school, Wei Hong then decided to pursue music professionally, enrolling into the Nanyang Academy of Fine Arts (NAFA) Diploma in Music. While at NAFA, he studied under Suona Maestro Mr. Ding Huai Cheng.
Through his years as a student, Wei Hong's assiduous nature combined with his unique flair and aptitude for the Suona gained him countless opportunities to showcase his talent locally, and on the worldwide stage.
Singapore Youth Chinese Orchestra (SYCO) and Arts Sphere Chamber Ensemble are but two of the many orchestras that Wei Hong has represented on the global stage. He represented SYCO to perform for the Tainan International Chishi Arts Festival (Taiwan) and was the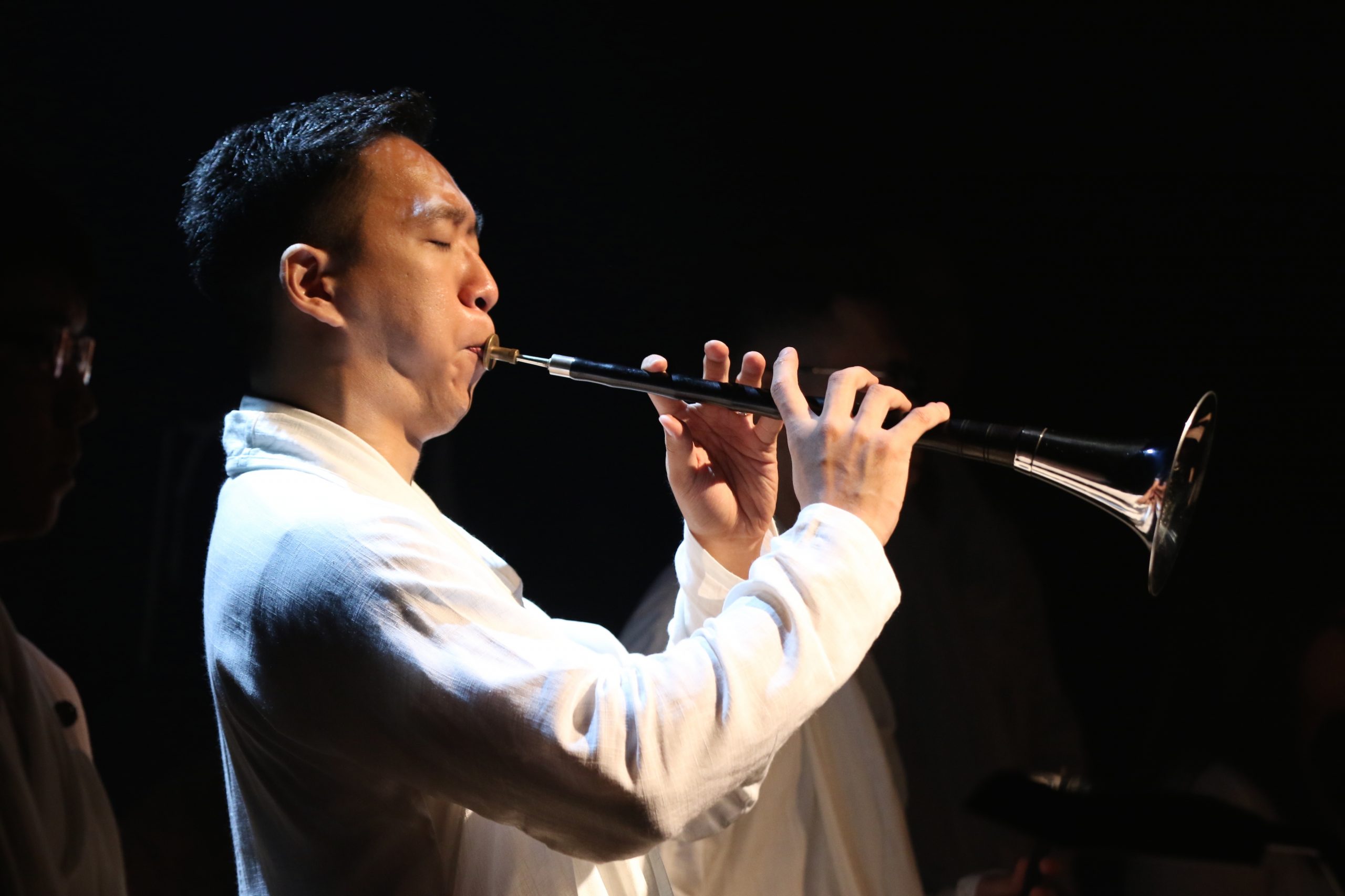 pioneer musician for Arts Sphere Chamber Ensemble when they won the first prize for the National Chinese Music Competition in 2008. He followed Arts Sphere to Wales a year later and won first prize for the Llangollen International Musical Eisteddfod. He was also Second Runner-Up for the Zhong Xin International Music Competition.
Wei Hong was chosen to represent Singapore to perform in the ASEAN-Korea Traditional Orchestra and the Youth ASEAN Group Exchange, travelling across Korea, Thailand, Myanmar and China. He also toured in Malaysia, Taiwan, Indonesia, Hong Kong, Japan, Uzbekistan, Germany and England. He was invited to be the judge of Penang Annual Chinese Orchestra competition organized by Chong Yee.
In 2016, Wei Hong competed in the National Chinese Music Competition 2016 Suona Open Category, clinching First Place.
Wei Hong shares his love for Chinese music with a burning passion. He is a well-acclaimed educator and conductor in various schools where he serves as an inspirational figure and is widely loved by his students. Among some of the schools that he taught at are National Junior College and Singapore University of Technology and Design.
Wei Hong now serves as the Executive Director of Reverberance, a professional Chinese Wind Percussion ensemble that comprises of young and talented individuals who share a common love for music-making in pursuit of the highest musical order.