Vincent Tan Eng Kiat is a virtuoso Sheng musician and also an experienced Chinese Woodwind instructor in Singapore with more than a decade of experience coaching Chinese Orchestras in Singapore. He is currently the woodwind instructor of Bukit Batok CC Chinese Orchestra and resident instructor at Resonance, the first and only Sheng Ensemble in South East Asia. He is also the secretary of the Singapore Sheng Association as well as a musician of the ASEAN Traditional Orchestra.
Vincent started learning the Sheng at the tender age of 7 in Radin Mas Primary School under Mr. Yang Rong Chun and displayed precocity with the instrument. He continued to hone his skills with the Sheng in Manjusri Secondary School and was regarded as a Sheng prodigy. He eventually joined the prestigious Singapore Youth Chinese Orchestra (SYCO) as a Sheng musician and performed as a soloist is many public concerts locally and abroad, receiving rave reviews and much critical acclaim for his performances.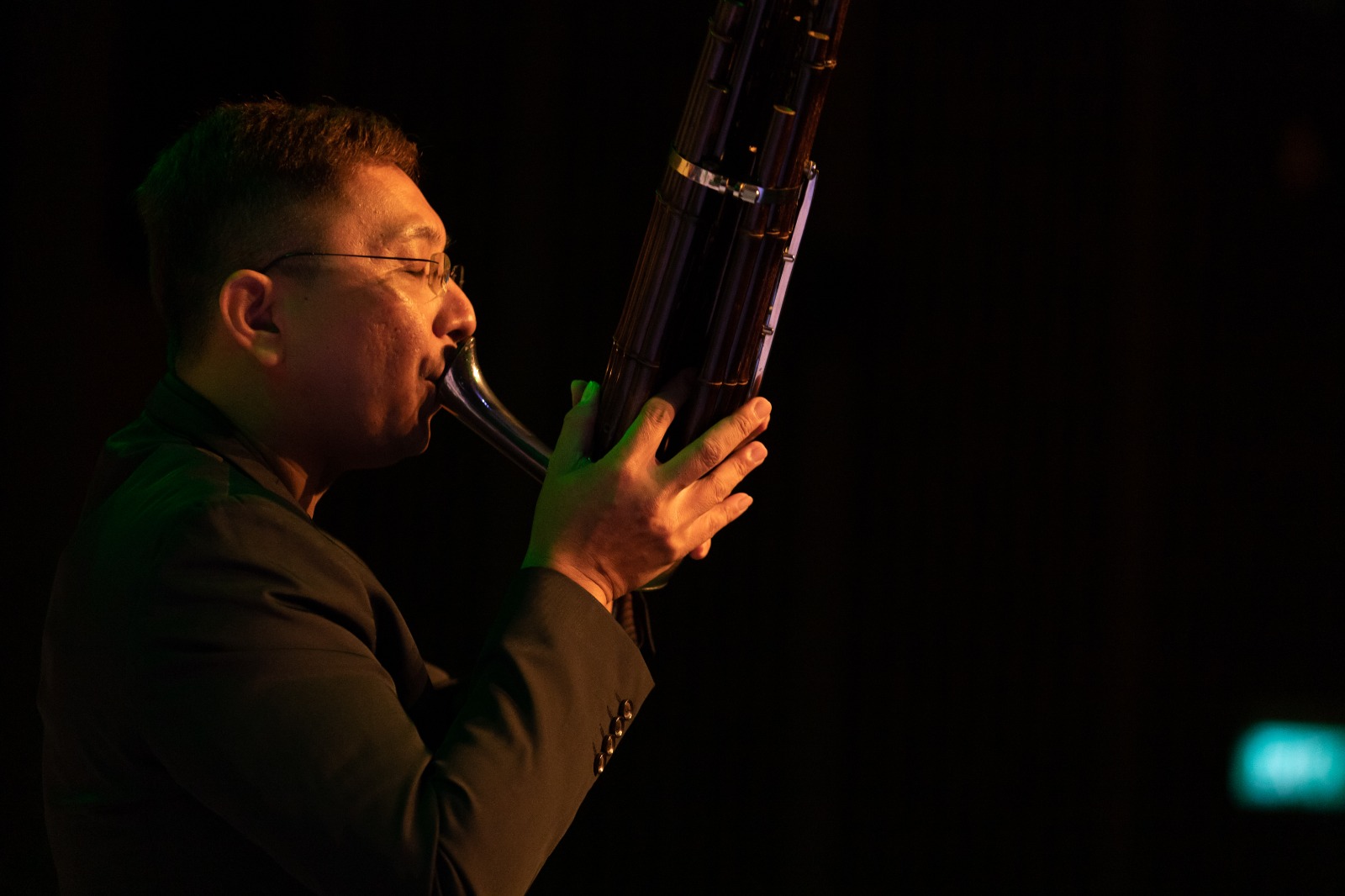 He then went on to study the Sheng under many Sheng Masters in China, including Mr. Hu Tian Quan, Mr. Zhang Zhi Liang, Mr. Yang Shou Cheng, Mr. Yue Hua En and Mr. Cheng Tak Wai; from which he gained great insight and mastery of the Sheng.
He subsequently joined the Singapore Chinese Orchestra as a professional full time musician in 2000. During his 9 year stint in the Singapore Chinese Orchestra, Vincent has performed extensively with the Orchestra in art festivals and concerts in Singapore. He also performed with the orchestra in overseas tour to cities such as Beijing, Shanghai, Macau, Guangzhou and even European countries such as the United Kingdom and Hungary.
As a Chinese Woodwind instructor in Singapore schools, Vincent has shown that he is one of the leading instructors and schools under his tutelage have achieved commendable results in the Singapore Youth Festival Judging. This includes Catholic High School, Elias Park Primary School, Changkat Changi Secondary School, Temasek Polytechnic and Raffles Institution. Most of his students excelled in the NUS-CFA Instrumental Grading Examinations. In addition, some of his students have participated in the biannual National Chinese Music Competition and two students have emerged as the Champion and 2nd runner up in the 2014 National Chinese Music Competition for Sheng Youth Category. He was also the adjudicator for the 2016 and 2017 National Music Competition held in Penang.
Vincent is currently a musician of Reverberance, a professional Chinese Wind-Percussion ensemble that comprises of talented individuals who shares a common love for music making in pursuit of the highest musical order.