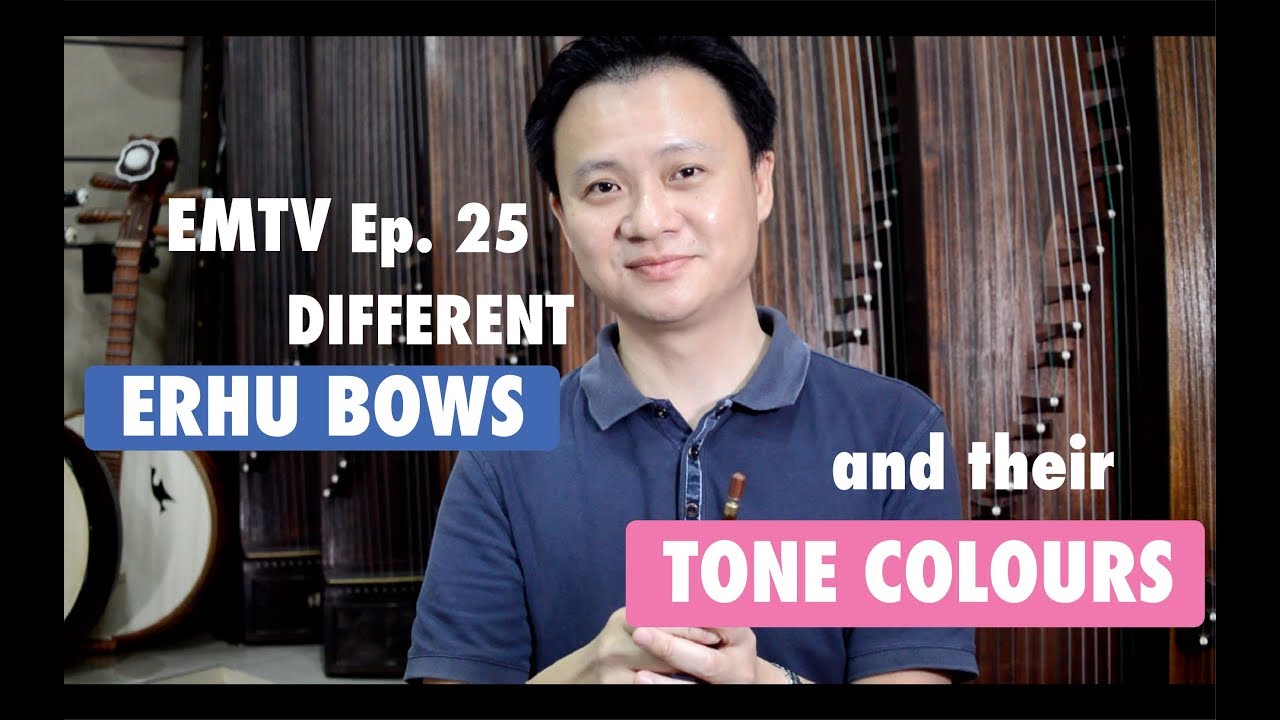 Erhu Bows, their Tone Color and Characteristics
June 8, 2018
Proper Way of Pasting the Dimo on Your Dizi
August 28, 2018
How to properly tie Qianjin
The Qianjin is the piece of string that goes around the neck of the Erhu, pulling the 2 steel strings towards the neck.
After playing the Erhu for a while, the Qianjin might get worn out and starts to fray or become loose.
When that happens, you will need to retie the Qianjin.
But why? Well, the tension at the point where the Qianjin pulls the string is very important. If there is not enough tension, your push and pull of the open string might give you different pitches. Also, you might start to hear some cackling noise.
So the purpose of today's blogpost is to show you the proper way of of tying the Qianjin on the Erhu.
We have done a video about 10 years ago and now it is time for an updated one.
Before we start, do these 2 things first to increase the tension at the qianjin point:
– Make sure that the strings are bunched up at the end of the pegs
– Tune the Erhu slightly up
Here we go!
1) Measure a length of around 1.5m of Qianjin string. We have 2 kinds of qianjin string in our store. One is a brown Qianjin string and the other a white Qianjin string. I personally prefer the brown string because it is stiffer but some like the white string better.
2) Then you measure the position of where your qianjin should be. Usually we put our elbow on the resonator and tie it at the position where our pinky meets our palm. Different people have different arm length so this position is customised according to your arms length. (Click here for more information)
3) The main concept of tying the qianjin string is to loop a few rounds around the neck first follow by alternate loops around the string and neck and you finish it off by looping a few more rounds around the neck. There are some combinations you can do. You can do 3 5 3 or 2 5 4. If you want it to be more stable or if you are tying for a zhonghu, you can do 3 7 3 or 2 7 4.
It is rather difficult to explain in words so we have created a video showing you exactly how to do it:

If you meet any problems, feel free to comment below or drop us a message.
Have fun!