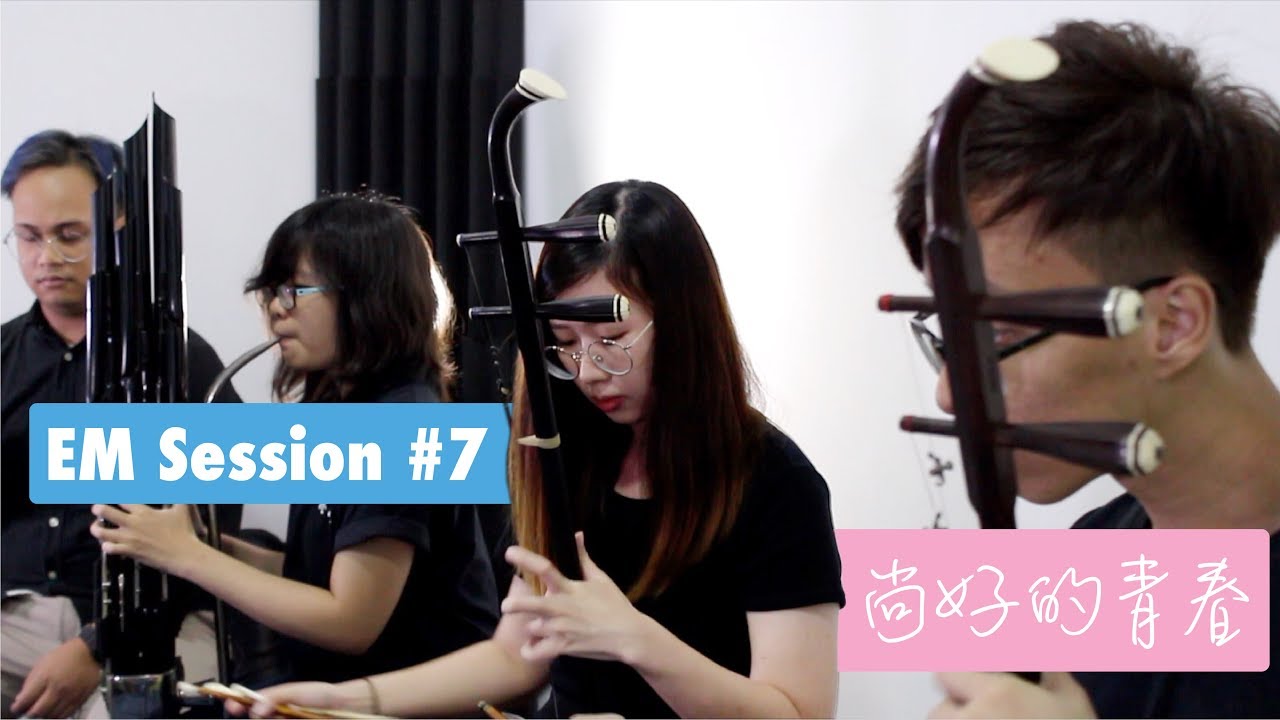 EM Session #7: Shang Hao De Qing Chun – Sun Yan Zi
May 23, 2018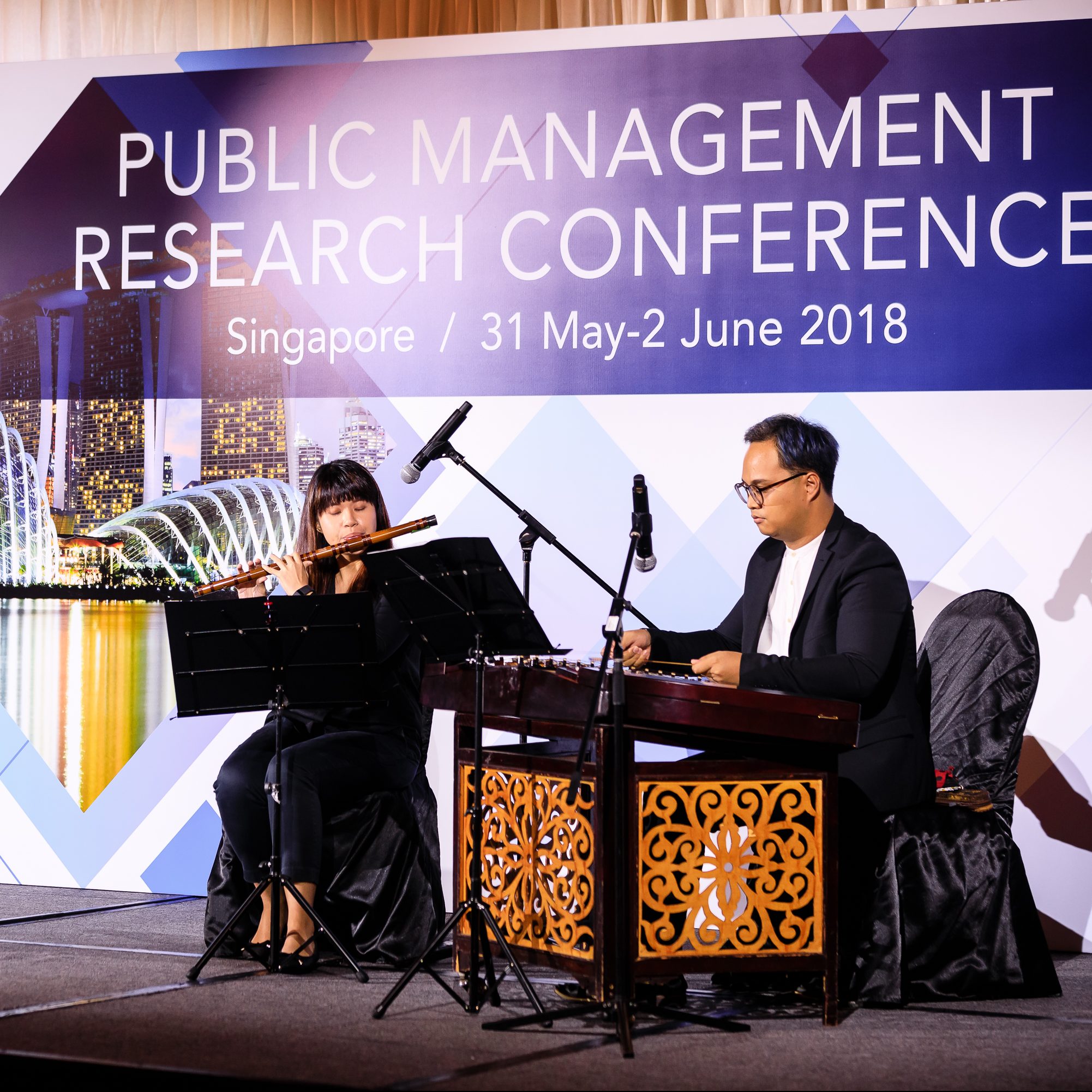 Customised Music Ensemble Performance
June 4, 2018
CNY Performances 2018
Every year during Chinese New Year, we get a lot of enquiries from companies for our Chinese music ensembles to perform traditional Chinese tunes for their lunch events.
It could be a Guzheng / Yangqin solo, a duet performance or an ensemble consisting of 3-4 performers.
Here are some highlights of our Chinese ensemble music performances during 2018 Lunar New Year.
1) Dizi and Guzheng Duet @ Sentosa Cove
ONE Degree Marina was having their Chinese New Year Appreciation Dinner for their residents and invited us to perform some traditional Chinese New year tunes. A chirpy sounds of the Dizi and distinct tone of the Guzheng really gives brings a Chinese New year mood to the occasion.
2) Guzheng, Dizi, Pipa Trio @ Jurong Town Hall
Southwest CDC had their partners and volunteers night at Jurong Town Hall and our Pipa, Dizi and Guzheng instructors entertain the guests with some traditional Chinese New Year tunes. The event was graced by South West CDC mayor Ms Low Yen Ling.
3) All Girls Guzheng, Dizi, Erhu Trio Performance @ Carlton Hotel
A CNY lunch performance for an IT company Nutanix at Carlton Hotel. A great combination of Dizi, Erhu and Guzheng by 3 lovely ladies.
4) Yangqin and Dizi Duet Performance @ Sheraton Towers
Thai Airways had a Chinese New Year luncheon and needed some live music to create the right ambience. Our two young performers on the Yangqin and Dizi gave a vibrant and lively performance.
5) Dizi, Pipa, Guzheng Ensemble @ Private Event
A chairman of a listed company hosted a little lunch gathering for family and friends at his penthouse and wanted some live Chinese traditional music / tunes to create a lively ambience. We played some CNY tunes, Chinese pop as well as top 40s English pop!
6) Pipa and Guzheng Duet @ 31 International Business Park
A Guzheng and Pipa duet makes perfect background music for this Chinese New Year lunch event for business associates of Ascendas.
7) 4 Piece Chinese Music Ensemble @ Grand Copthorne Waterfront Hotel
The more the merrier. With 4 different music instruments, the sound will be fuller and performance more exciting. A Chinese ensemble performance for REDAS Chinese new year annual lunch by Yangqin, Dizi, Erhu and Zhongruan.
8) 4 Piece Chinese Music Ensemble @ Raffles@Holland
Shopping Centres like to engage us to up the mood during Chinese New Year period. This was outside a new mall in Holland Road. The quartet of Yangqin, Dizi, Zhongruan and Erhu attracted quite a crowd.
9) Dizi and Guzheng Duet Performance
Another private lunch performance @ CoSpace Park for business associates of Ascendas. The Dizi player the main melody and Guzheng playing the accompaniment.
10) Guzheng and Dizi Performance @ Sentosa
Back in Sentosa again for Partners Appreciation Night of Sentosa Development Corporation.
11) Guzheng and Erhu Duet Performance
The Guzheng also goes particularly well with the Erhu. Two lovely ladies with a lovely backdrop for a private lunch event @ The Metro@the bridge.
12) Guzheng and Pipa Duet Performance
Another Guzheng and Pipa Duet for a Chinese New Year Lunch @ The Workshop.
Here's a short montage of some of the performances:
———————-
Chinese traditional music ensemble can create the perfect mood for Chinese New Year or Mid Autumn Festival events because of the music that they play and the authentic instruments that they use.
Chinese music ensemble can also be used for non Chinese related events like weddings, event launches, networking sessions or anything that requires live music. This is because Chinese instruments can also be used to play Chinese or English top 40s pop music. This cross genre performance can often give a pleasant and surprising twist to the audience.
To engage us for your events, click here to fill up a form, or email
[email protected].