Chinese Instruments Moving Out Sale (Part 2)!
April 7, 2016
Chinese Instruments Moving Out Sale (Part 3)!
May 14, 2016
Violet Sandalwood Gaohu…… or Not?
An interesting incident happened over the week.
One to two weeks ago, I put up a blog post on the sale of some old and used instruments that we possess. Among them was a Violet Sandalwood Gaohu which we are cleared at S$650 (usual price was S$1300).
A few days later, a student who was interested in it and came over to check it out. He tested the gaohu for 1 – 2 hours and eventually bought it.
But after a few days, he came back with his parents with the gaohu. They asked if there is anyway of proving that the gaohu is indeed made of sandalwood. We said that the wood looks like broad leaf sandalwood/violet sandalwood to us. The buyer told me that he showed the gaohu to 2 'experienced' erhu players and they said that the wood is actually normal rosewood.
From the sound of it, he trusted the opinions of these 2 'experienced' erhu players so we decided to take back the gaohu and refund him in full.
In the spirit of finding out the truth, I took pictures of the gaohu and sent them to respectable erhu makers Hu Han Rou and Yu Kai Ming (through her sister).
Hu Han Rou sent an audio message, which I am unable to post here, but will be glad to share with you if you catch me in the shop. Basically, she said that the wood is definitely not small leaf sandalwood. It is most probably broad leaf sandalwood/violet sandalwood and definitely not rosewood.
As for Yu Kai Ming, here's a screenshot of our Wechat conversation with his sister.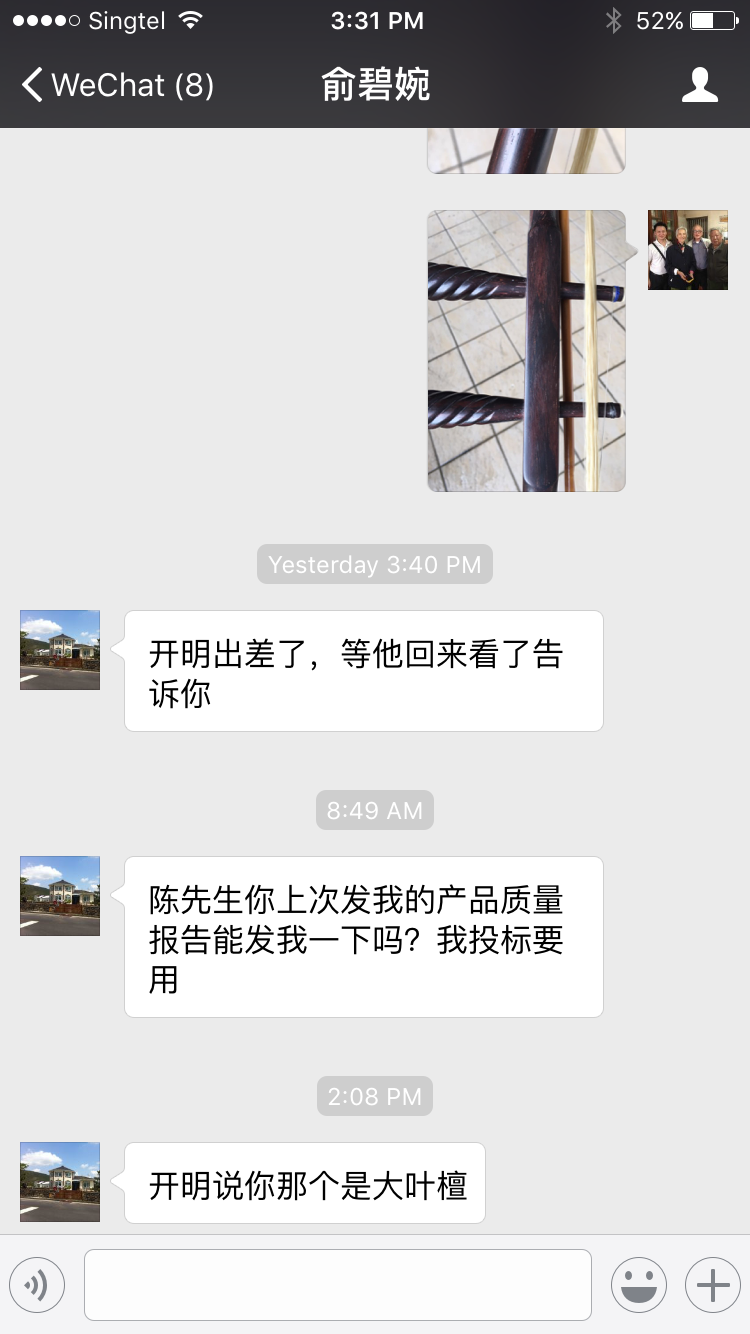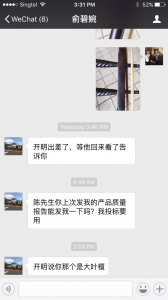 If you cannot read Chinese, the last line says that Yu Kai Ming says the wood is broad leaf violet sandalwood.
Here's a closeup shot of the gaohu and its wood grains if you want to have a go at identifying the wood: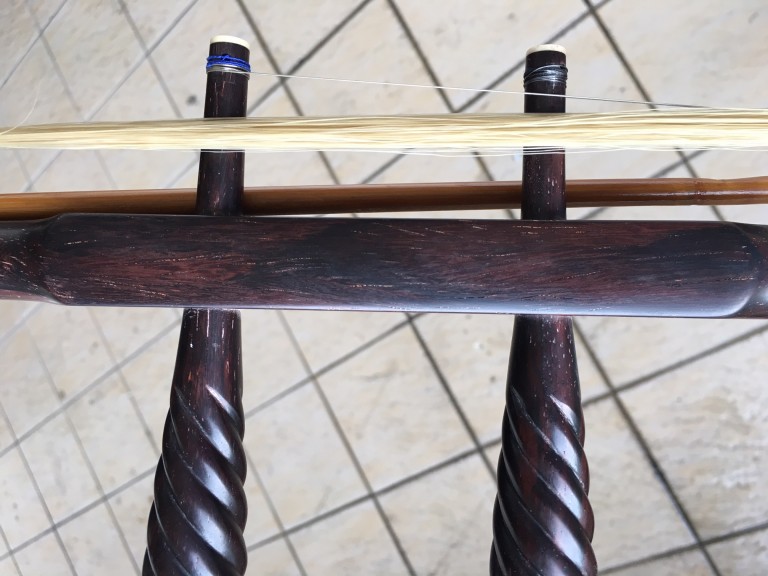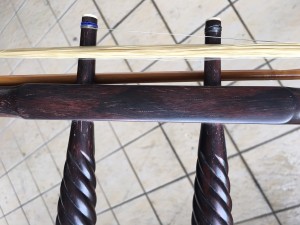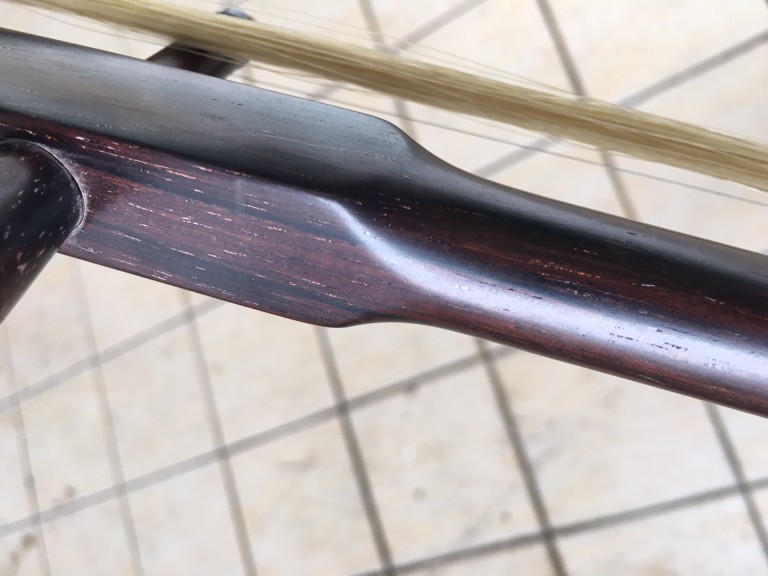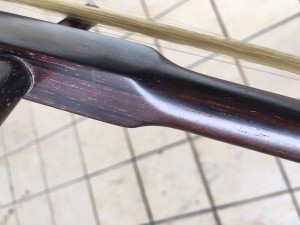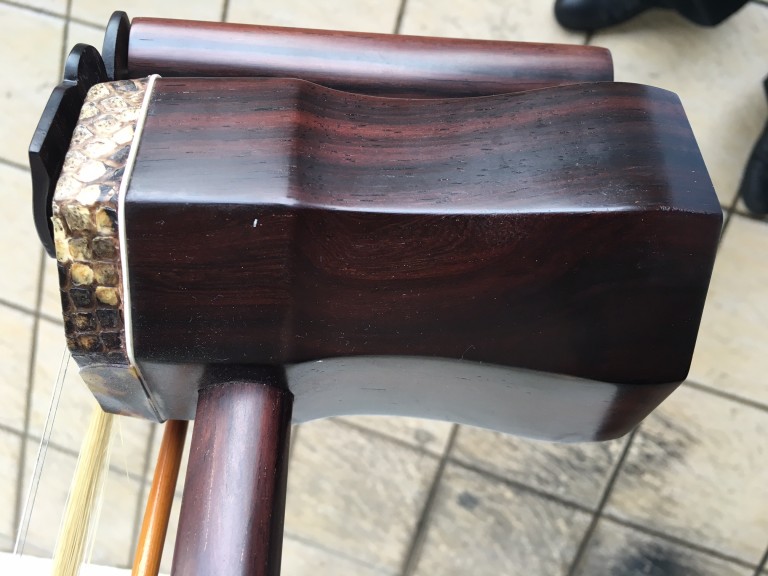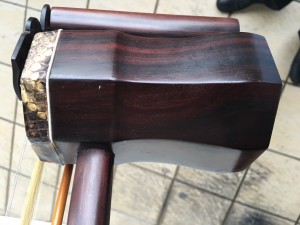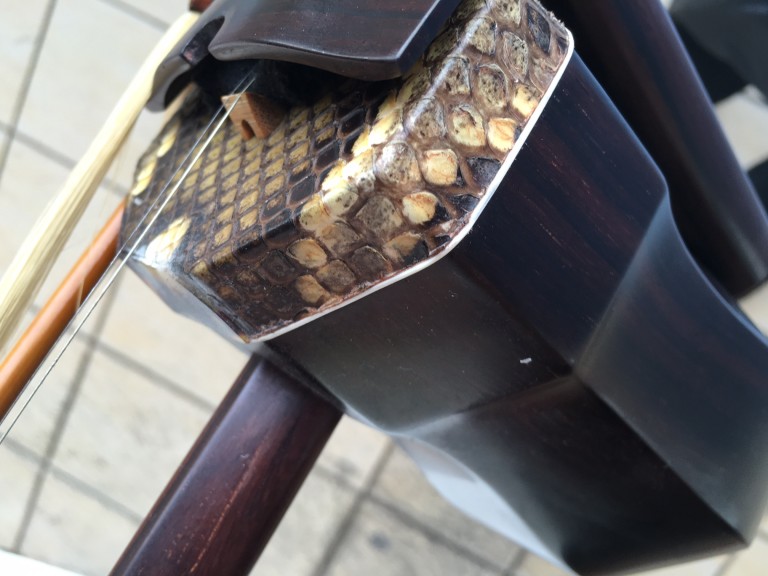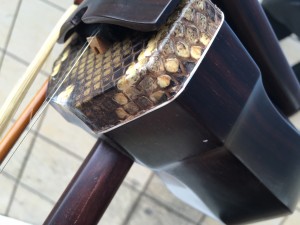 Well, I would value the opinion of erhu makers who come into contact with different kinds of wood on a daily basis more, than leisure players who own a few erhus throughout their lifetime.
Someone's loss is another's gain. This gaohu has been sold to Henry from the United States.
And it sounds awesome as well!