Erhus and their Baseplates
Today we are going to look at…..WHAT LIES BENEATH THE ERHU….
We have removed the baseplate of 5 different erhu makers, to scrutinize the insides of the baseplates of their erhus.
The inside of the baseplate is not visible to the player, so strictly speaking it does not matter if it is riddled with profanities on it.
But as the saying goes, "How you do anything, is how you do everything."
If you take pride in making sure that even the unseen looks presentable, you will take pride in making sure your erhu looks good and sounds good.
Of course it does not mean that if your insides look like my 5 year old daughter's art and craft project, you will make lousy sounding erhus.  It just means that you have, erm… different priorities.  (Well, these are the erhus that we sell so we won't go and shoot ourselves in the foot)
But just in case, to prevent your judgement being clouded by this blogpost should you decide to purchase an erhu from our erhu store, we will not reveal who are the makers, except for the last one.
First thing first:  You see those little blobs of metal in the middle of the baseplates?  Those are solid lead blobs.  The purpose of the lead is not to hoodwink customers to think that their erhu is heavier than it actually is, but to give it more stability when playing.  This practise started a long time ago and has since become the norm.
So lets examine the baseplates!
Exhibit A: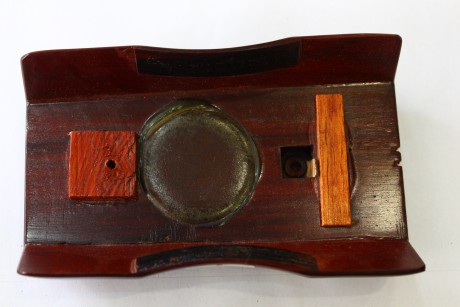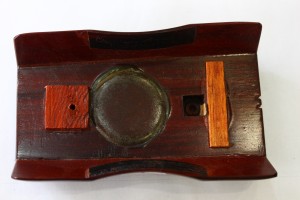 The pieces of wood does not look neatly cut and are placed quite haphazardly.  And unlike the rest, they painted the insides after they put in the lead blob.  Ugly.
——————–
Exhibit B: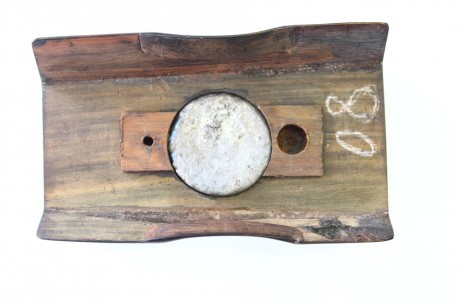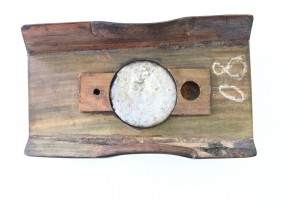 Erm, the maker has different priorities…..
——————–
Exhibit C: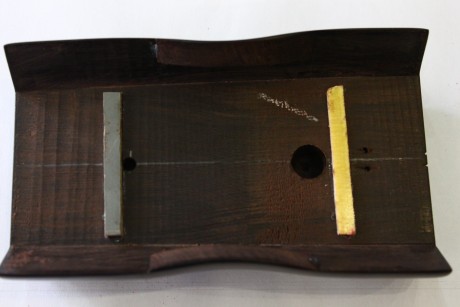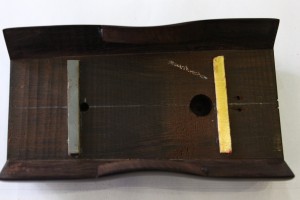 Not much to say, except this one puts a rectangular lead block instead of a cylindrical blob.  Quite neatly done.
——————–
Exhibit D: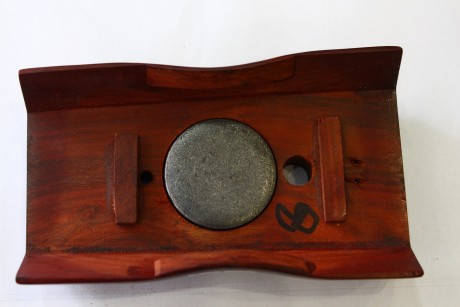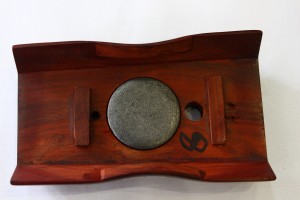 Nicely and neatly finished too.
——————–
Exhibit E: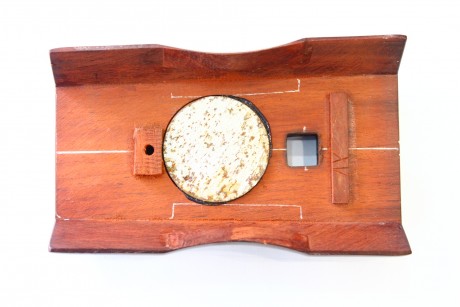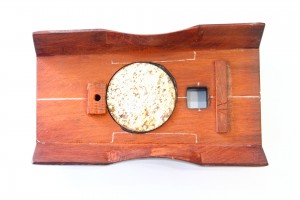 Very nicely done.  Well cut pieces with markings to make sure everything is symmetrical and in the right place.
The maker of this erhu is non other than….. Hu Han Rou.  She takes pride in her erhus to make sure the insides and outsides look good, and they sure sound good.  That is why you pay a premium for her erhus.
Check out her erhus below if you are interested in getting one.
– Aged Rosewood Erhu
– Violet Sandalwood Erhu
———————-
Well, it does not mean that the erhus with ugly looking insides do not sound as good as those that look nice.  But you can see that those erhus with insides that look nice generally have better overall workmanship…..
Care to take apart your erhu and have a look?  We'll teach you how soon….