Opening Ceremony Singapore
June 14, 2014
How to take apart your Erhu
June 26, 2014
Best Selling Guzheng
Some of you might know that we have been selling Chinese musical instruments since 1978.
To date we must have sold thousands of Guzhengs already.
Today we are going to reveal to you what is our best selling Guzheng.
It is the African Violet Sandalwood 'Duo Cranes' 21# Guzheng by Shanghai Dunhuang Yun.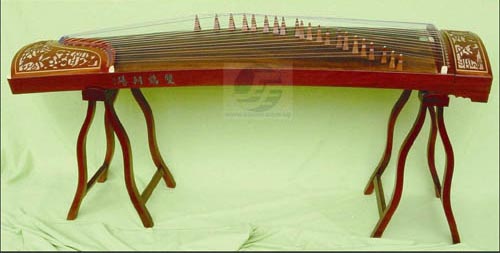 The design of this best selling Guzheng is the most classic of them all. It is probably used by all Guzheng makers in China.
In Chinese they call it Shuang He Chao Yang (双鹤朝阳), which means two cranes are flying towards the sun. In the English world, it somehow was translated to 'Duo Cranes'.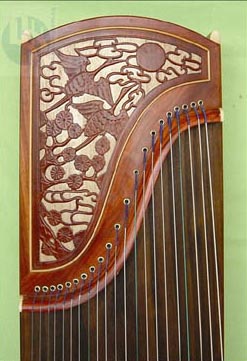 Here's a shot of the other end of the best selling Guzheng.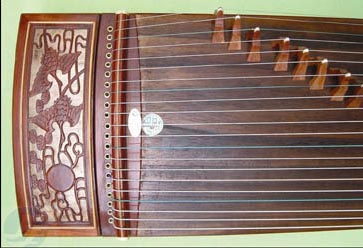 Shanghai Dunhuang Yun Brand started off using a kind of wood called 非檀, which means African Sandalwood. Recently they used 红花梨木 or Red Huali wood instead. The scientific name for the wood isPterocarpus soyauxii and it sounds like a dinosaur.
It is popular because of the classic design, its low price and great sounding tone.
Here are 2 recent video samples of the best selling Guzheng.
Click here to purchase this best selling guzheng!