We have been receiving quite a number of inquiries about what to do when the snakeskin on the Erhu becomes dry. As with our own skin, snakeskin can get affected by the climate as well. In especially dry countries like Australia, the snakeskin might run the risk of it drying out, affecting the tone of the erhu. An erhu with a dry and flaky snakeskin sounds dry and the tone cracks easily.
Before we proceed, here is what a dried out snakeskin looks like: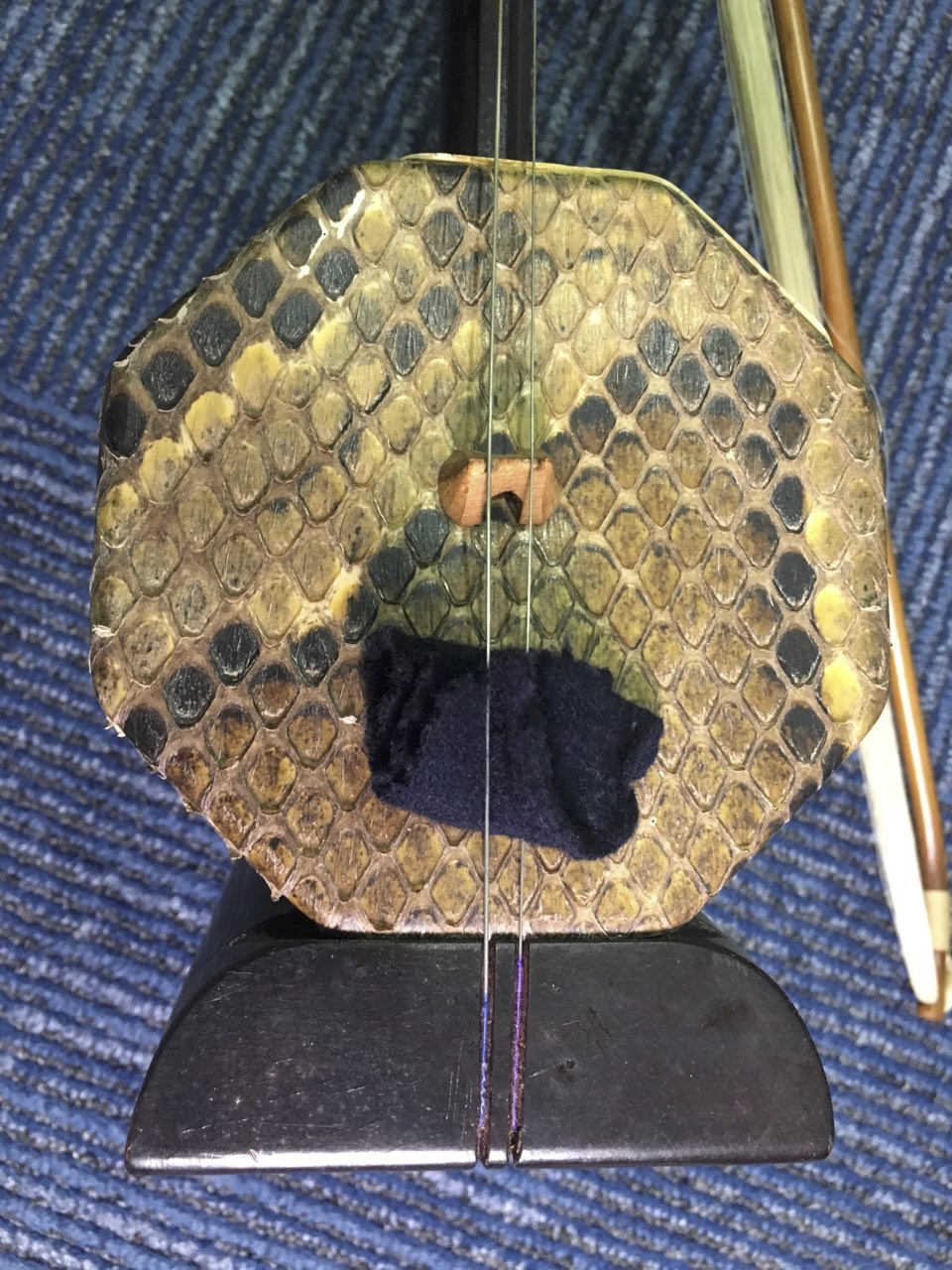 Here is what to do to moisturize your snakeskin properly:
Items that you need:
– Extra Virgin olive oil
– Cloth with less fibres
Step 1: Disassemble your Erhu
Take out your bridge, strings and damper. This is to ensure that they do not come in contact with the oil, allowing for thorough buffing.
Step 2: Apply the olive oil
We are putting external stuff on the snakeskin so we need to be more careful, lest harmful substances accumulate on it. That is why we use extra virgin olive oil for this task.
Pour some olive oil onto the cloth. Be careful not to pour too much because too much can cause the erhu snakeskin to sag and the tone might turn muffled or darker. Just pour a drop and spread and another drop and spread.
Step 3: Buff the the snakeskin
After you spread the olive oil, buff the skin in one direction, according to the direction that the scales are growing. Going in the opposite way can harm the scales or it can cause the fibres from the cloth to be stuck on the scales. Buff the skin evenly, ensuring that there is not too much oil on the skin.
Step 4: Leave it for aside
We usually let it rest overnight for the oil to work its magic. The next morning, use a dry cloth to wipe off the remaining oil.
And there you have it, your erhu now has smooth, silky and shiny skin.
Here's a video explanation of it:
Have fun folks!