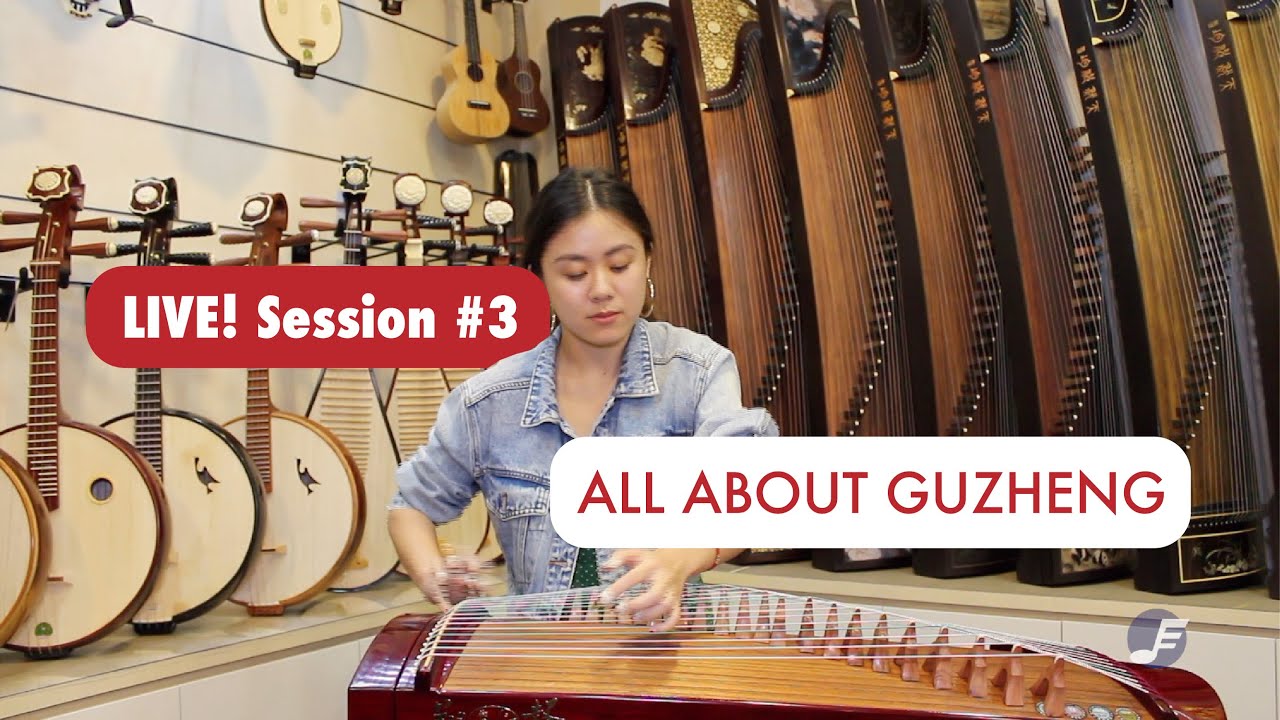 EM Facebook Live! #3 : Portable Guzheng
April 9, 2020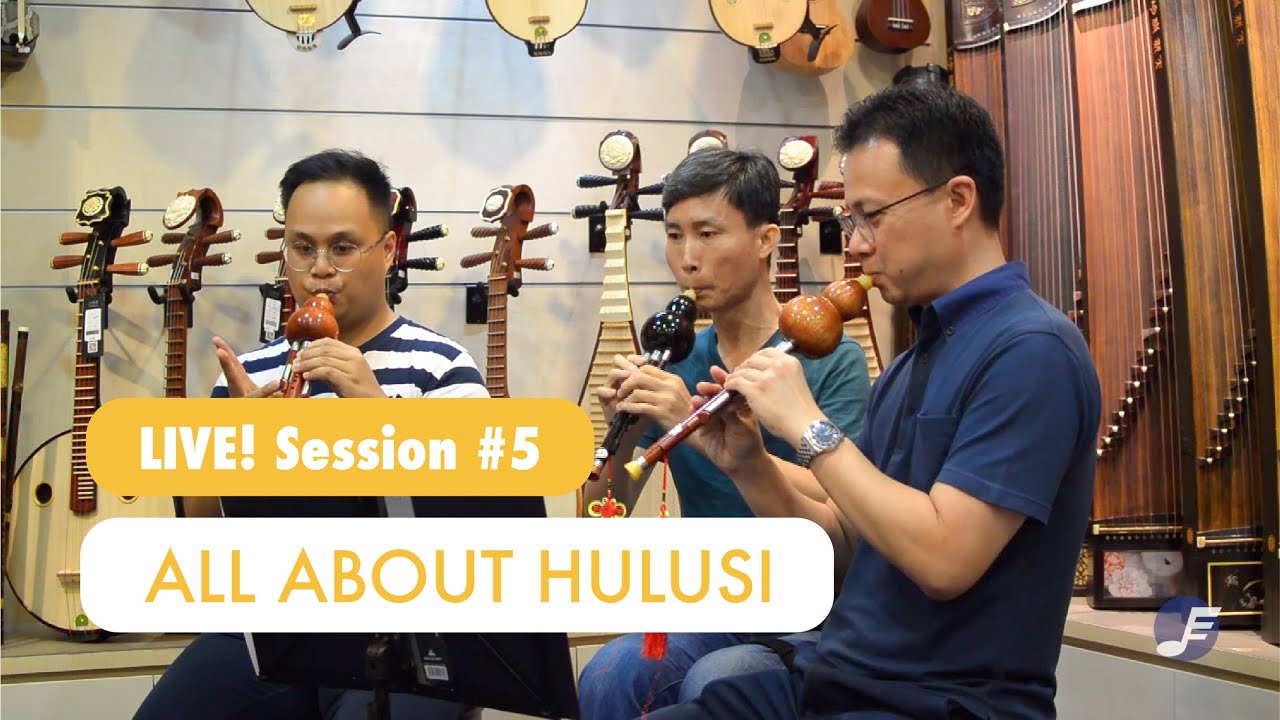 EM Live! Session #5: Hulusi
April 20, 2020
Pipa, also known as the Chinese Lute, was the main discussion point for our 4th Facebook live!
1. Comparison of Shanghai and Beijing Pipa
We first made a quick comparison of the characteristics of a Shanghai Pipa and a Beijing Pipa.
Shanghai Pipas would mean Pipas made in Shanghai and Beijing Pipas would mean Pipas made in Beiijng.
Shanghai Pipas and Beijing Pipas have their own unique tonal characteristics.
We compared one of our Pipas by Shanghai Dunhuang with a Beijing Pipa by a Beijing maker, Qiu Ting Yu.
Our collegue, Biyu, played a couple of extracts on the 2 Pipas. Specifically, slow, fast and intense passages.
From what we heard, the Shanghai Pipa semmed to produce brighter and sharper tones, as compared to a rounder and deeper tone for the Beijing Pipa. The notes produced by the Beijing Pipa was slightly more sustained and resonant.
2. Introduction of 3 Pipas by Beijing Maker Qiu Ting Yu
With tonal comparisons out of the way, we then had a closer look at the recent Pipas that came in, made by renowned and aforementioned Beijing Pipa maker, Qiu Ting Yu.
The first Pipa we did a demo on was made from Hong Huali.
The Pipa felt light in weight, approximately 3.5kg. The sound and tone produced by the Pipa was clean, bright and was definitely sensitive to touch.
The Hong Huali Pipa had a dyed finish, which meant that it had a layer of varnish at the back; allowing easier maintenance of the Pipa.
The price of this Pipa is $1300. Click here for more information.
The second Pipa introduced is one made from premium Rosewood.
Similarly to the Hong Hua Li Pipa, this Pipa weighed approximately 3.5kg. With a different kind of wood used, the tone of the Pipa was deeper and had greater resonance.
The wood had been dyed with a nice warm brown color that gives it a classy look.
The price of this Pipa is S$2100. Click here for more information.
The 3rd Pipa that we demoed on was also made from premium Rosewood.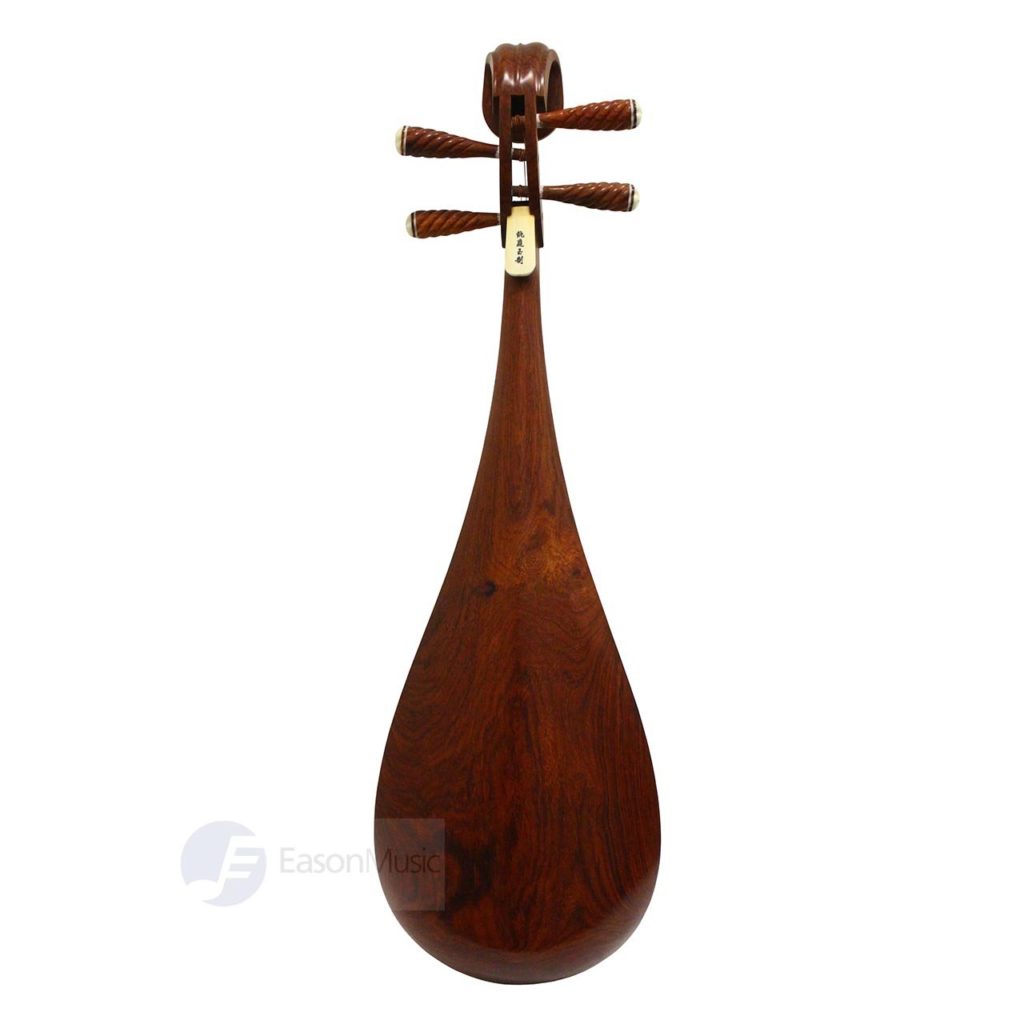 The difference between this and the previous premium Rosewood is that the wood is undyed. You can clearly see the beautiful natural grains of the wood used.
As expected, this Pipa was the heaviest out of the 3, weighing at 4.5kg. The sound was richer, brighter and the sustain of the instrument was really good as well.
It had a big dynamic range, meaning it could go very soft, as well as very loud.
The price of this pipa is S$3300. Click here for more information.
3. Introduction of high end Pipa bag by Jiayue
Pipa is generally a heavy instrument. So, to better bring the instrument around, we bring you the Jiayue Enamel Leather Pipa Bag.
It comes in 3 gorgeous colours: black, wine red and brown.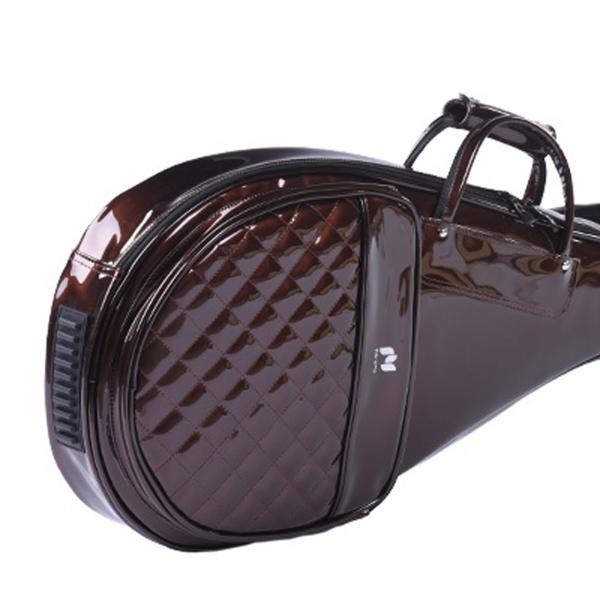 The dimensions of the bag measures 102cm x 34 cm x 5cm and fits all Pipas.
It has a sturdy exterior that is waterproof and has ample internal padding to cushion your Pipa from any accidental knocks.
You can carry it by hand or sling it over your shoulder.
4. Pipa Solo Performance – Dragon Boat.
Finally, we end off the session with a Pipa Solo piece titled Dragon Boat.
It is a classic piece that showcases the techniques unique to the Pipa.
It borrows from traditional wind, percussion and string Chinese instruments to depict traditional racing of the Chinese dragon boats during traditional Chinese festivals.
We have trimmed the session and posted it on YouTube. Watch below if you have missed our Live! #4.
Do stay tuned to more fun every Friday, 5pm on our Facebook or Instagram!