Your Optimal Qianjin Position
October 29, 2015
Yangqin: Rubber Tubings
November 6, 2015
Suzhou Erhus from MMK
Suzhou Erhu maker MMK and us go back a long way.
We met him quite a few years ago in Shanghai together with Erhu maestro Sun Yu Rong. Sun told me that I definitely have to meet MMK and try out his Erhus, not only because they are great stuff, but because MMK is a very nice guy.
True enough, MMK has to be the most unassuming Erhu maker I have ever met. He is man of a few words and hardly talks about how good his Erhus are. You sometimes even wonder if he is a little socially awkward.
There are lots of Erhu makers who like to boast about their Erhus, but MMK belongs to the category of letting his Erhus do the talking for him. His Erhus are well made, consistent and reasonable priced. Coupled with great work ethic and integrity, we have built a strong working relationship over the years and I trust that he always picks good Erhus for me.
Last week, a new batch of his Erhu arrived and my Erhu instructor and I spent sometime setting up the Erhus.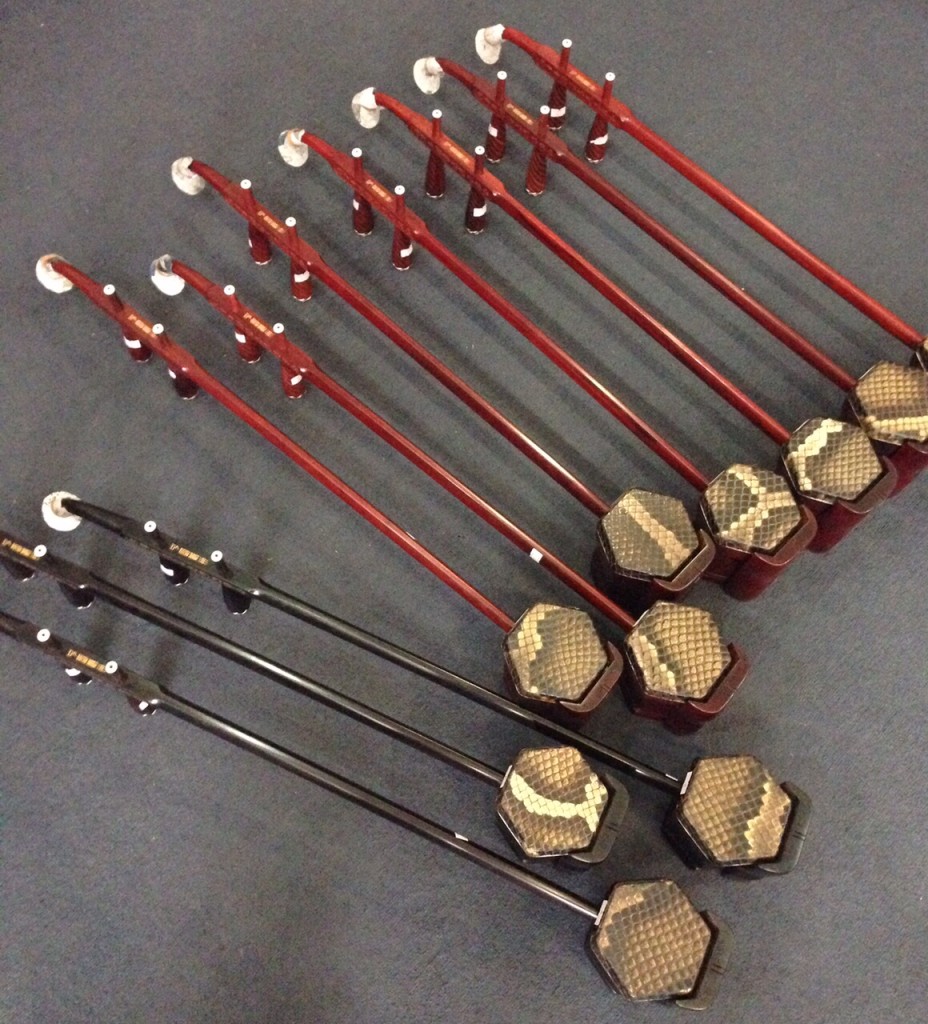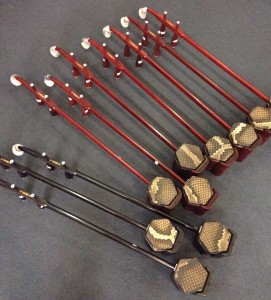 The sound and feel of this batch of black Sandalwood and violet Sandalwood Erhus were excellent. We subsequently made a demo with both of the Erhus.
It has good volume, sounds creamy and rich with some sweetness.
Not as sweet as the Violet sandalwood Erhu, but it still has good volume as well as a mellow tone that some like.
A few of them have already been reserved.
So if you are looking to upgrade your Erhu, picking up the Erhu or preparing a Christmas present, you can seriously consider these 2 Erhus:
Suzhou Violet Sandalwood Erhu by MMK