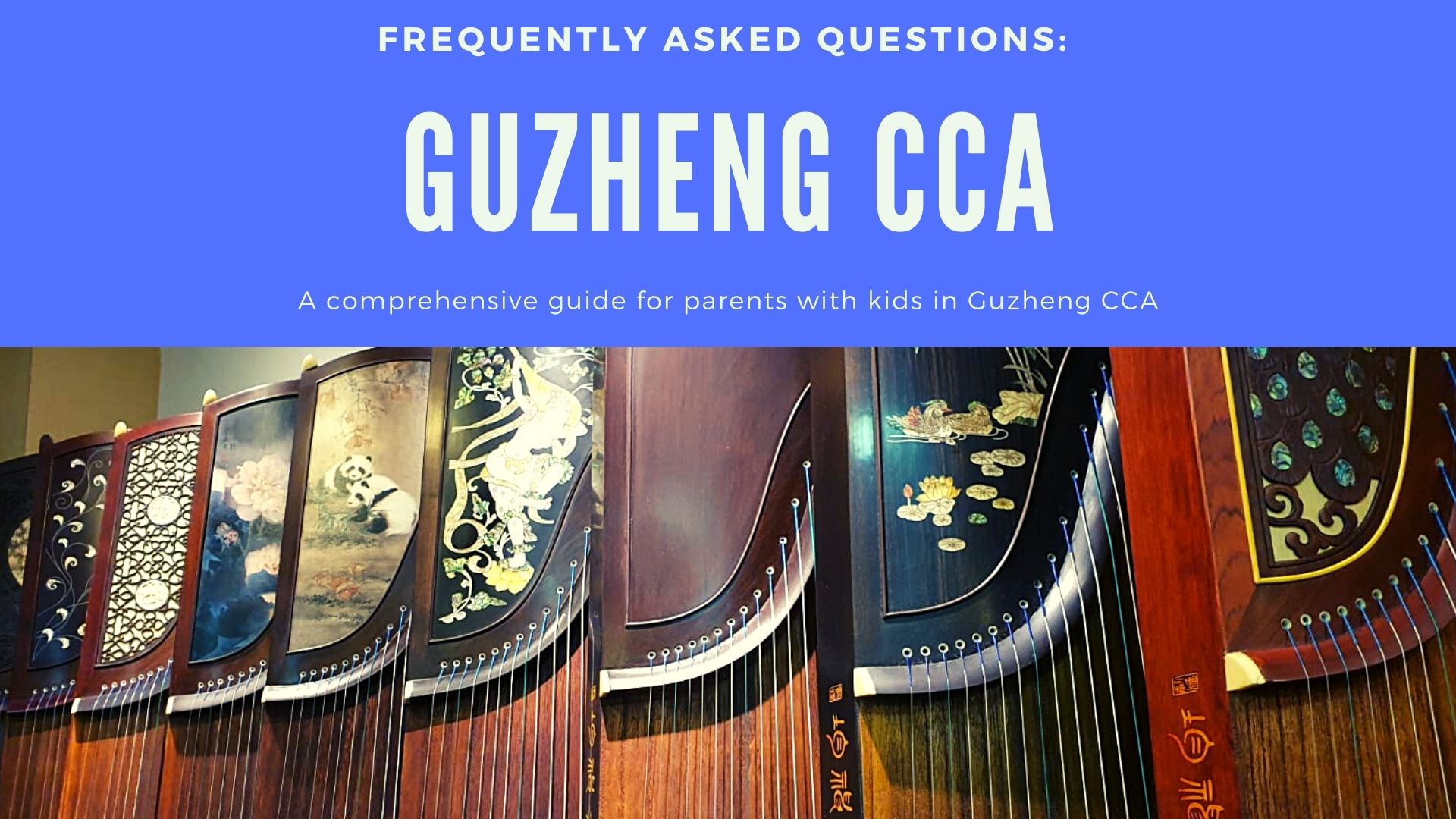 Your Child Just Joined Guzheng CCA? Parents Read This!
March 22, 2019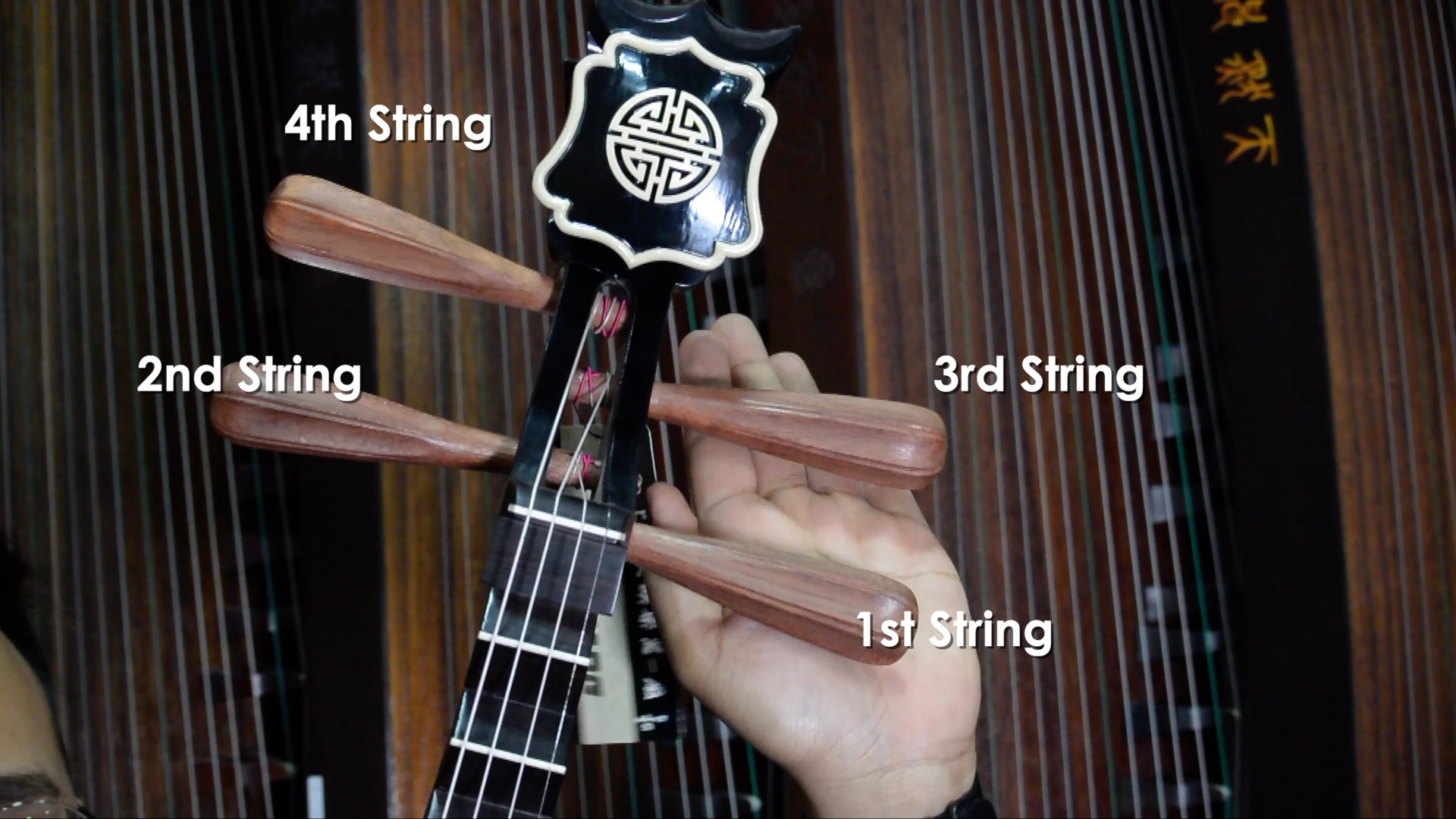 How to Tune Zhongruan, Liuqin, and Pipa
June 13, 2019
Mastering Guzheng Tuning: A Comprehensive Guide for Beginners
Are you facing the challenge of tuning your Guzheng for the first time and feeling a bit lost in the process? Fear not! This comprehensive guide will walk you through the steps, making the tuning experience a breeze even for newcomers. With a few tools and a basic understanding of musical scales, you'll have your Guzheng harmoniously tuned in no time.
Essential Tools:
Before diving into the tuning process, gather these essential tools:
Tuning wrench
Guzheng nails or picks
Chromatic tuner (calibrated to 442Hz)
A fundamental grasp of musical scales
Understanding the Musical Scale:
The standard musical scale comprises notes C, D, E, F, G, A, and B. When ascending the scale (higher in pitch), strings are tightened. Conversely, when descending the scale (lower in pitch), strings are loosened.
For our tuning reference, let's consider the key of D, which is commonly used for the Guzheng. The Guzheng typically follows a pentatonic scale, with strings tuned to DO, RE, MI, SO, LA or '1', '2', '3', '5', '6'.
In D major, the notes are D, E, F#, A, and B.
If you need more explanation of the Jianpu, click here for our blog post on how to read numeric scores.
The Tuning Process: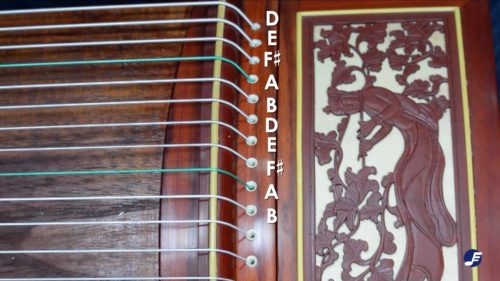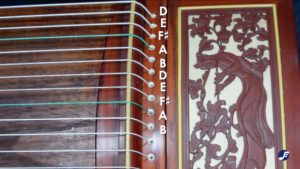 Starting from the thickest string (top string) on the Guzheng, the strings are tuned to D, followed by E, F#, A, and B for the next four strings respectively.
The beauty of tuning the Guzheng lies in its consistency – strings follow the same notes (D, E, F#, A, B) across different octaves, covering 20 out of the 21 strings. The last string should ideally be tuned to a D!
Another helpful tip: For the key of D, strings in green are tuned to A.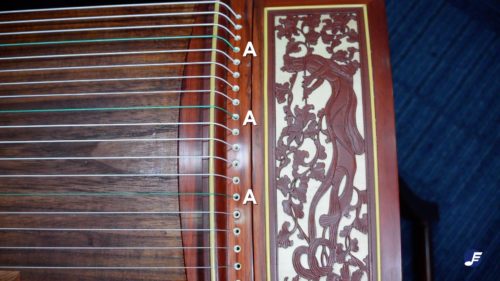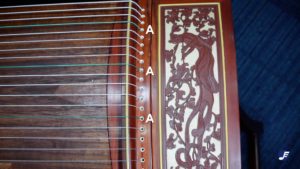 Now, let's get tuning!
Remember, pushing the wrench forward tightens the string (raising the pitch), while pulling it towards you loosens the string (lowering the pitch). To prevent string breakage, especially if your Guzheng is significantly out-of-tune, make gentle and gradual adjustments.
If you're not that keen to tune your Guzheng frequently, consider tuning the strings slightly higher (sharper) than the intended note.
Tips for New Guzhengs or New Strings:
If it's your first time tuning a new Guzheng or installing fresh strings, gently press the strings on both sides of the bridge. This aids in faster stabilization of the strings. It's also beneficial to tune the entire Guzheng up to three times to ensure the instrument stabilizes.
We hope this guide proves helpful in your Guzheng tuning journey!
Check out our video guide below as well!
If the video doesn't work, click through the link here:
https://www.youtube.com/watch?v=WBnlH5T1vZI