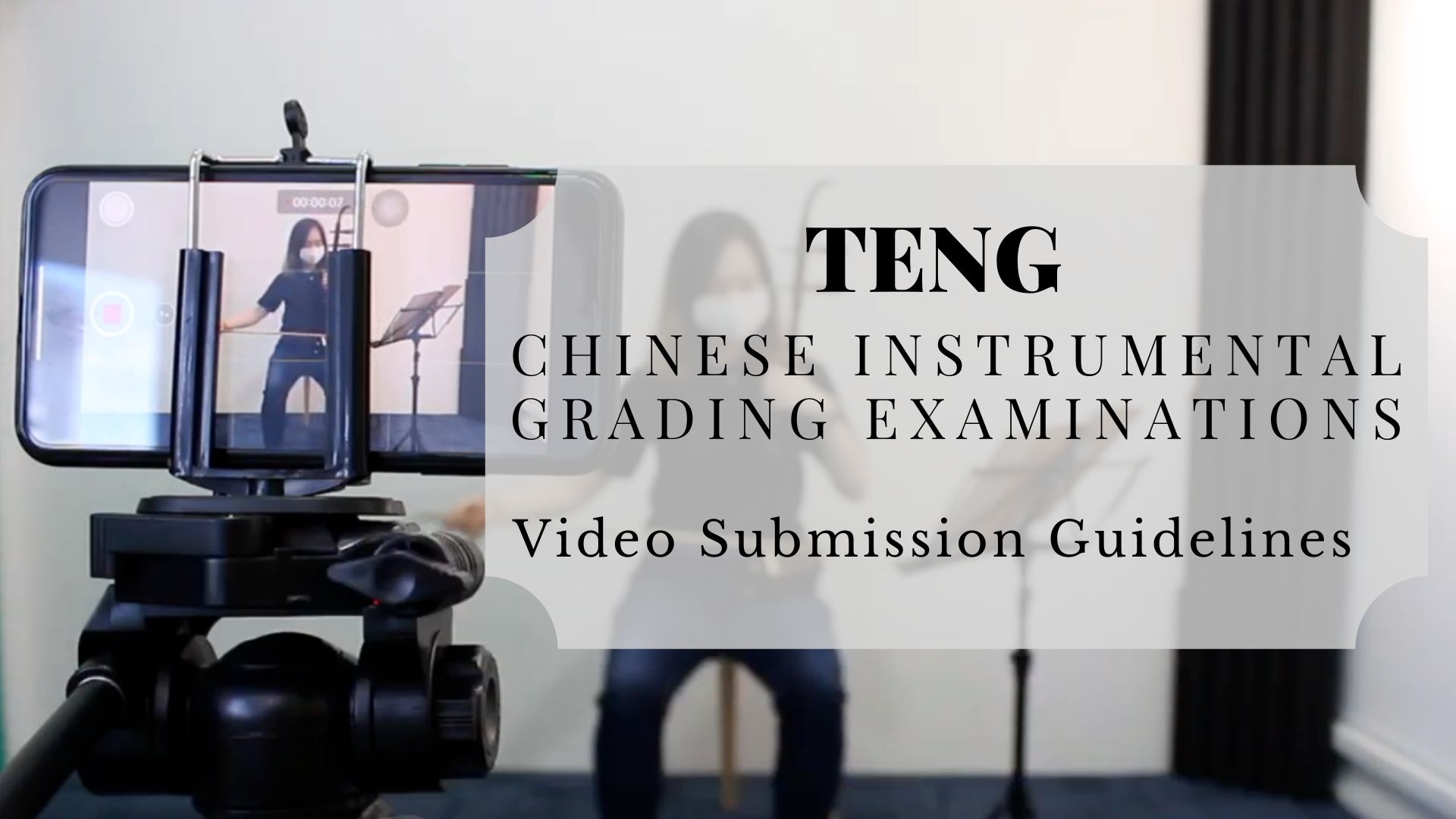 TENG Grading Examination Video Submission Guidelines
November 7, 2020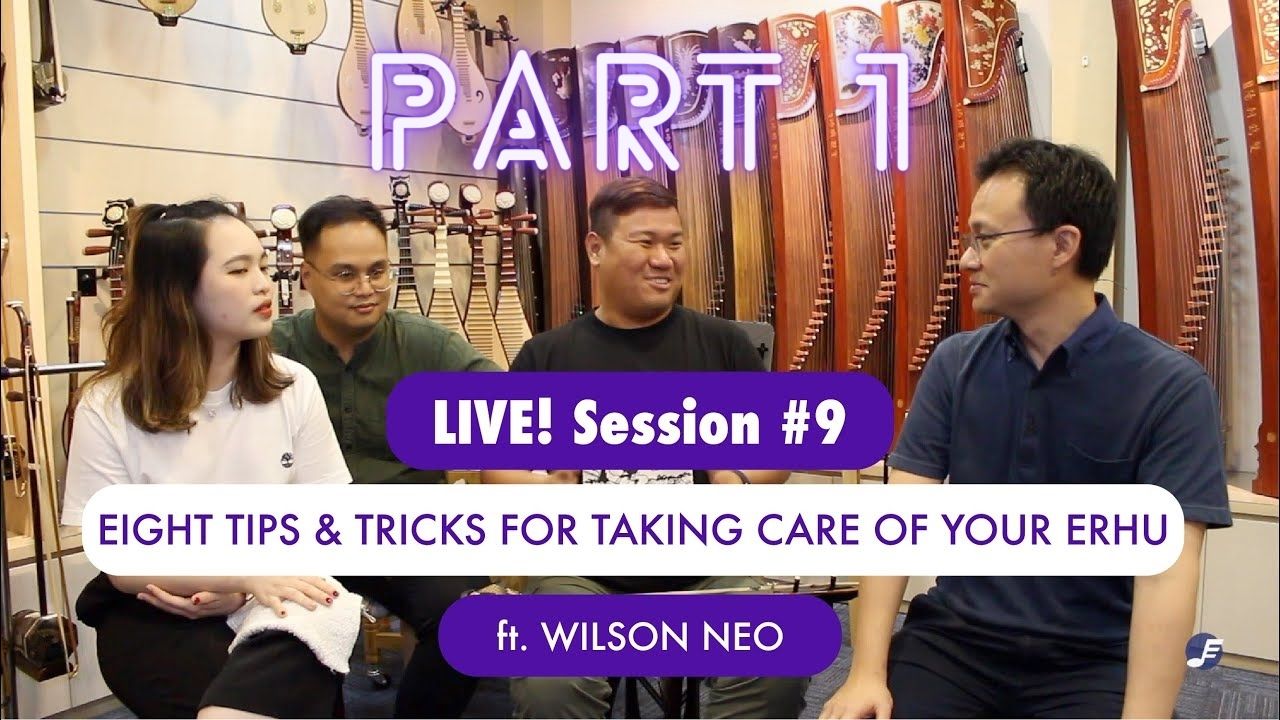 Live! Session #9 – ft. Mr Wilson Neo (Part 1 – Prevention and Removal of Rosin Residue)
December 12, 2020
In this episode of EM Live Session, we have one of our instructors, Rui Jun as our special guest! I'm sure many of our viewers have seen Ruijun in most of our erhu videos. If you want to know more about erhu, there is no one better to ask than Ruijun.
One little known fact about Rui Jun is that he has his own Youtube channel with a vast collection of erhu solo repertoire and performances by various erhu masters. It started out as a passion project when he was in secondary school, when he would browse for erhu videos. He then chanced upon an erhu solo "San Men Xia" by Yu Hong Mei on a chinese video hosting site and noticed that the video is not on Youtube. With the intention of sharing a good performance, he downloaded the video and uploaded it onto Youtube. Since then, he has been curating and uploading these videos as a personal collection and to share with like minded people who have interest in erhu repertoire. You can visit his channel here.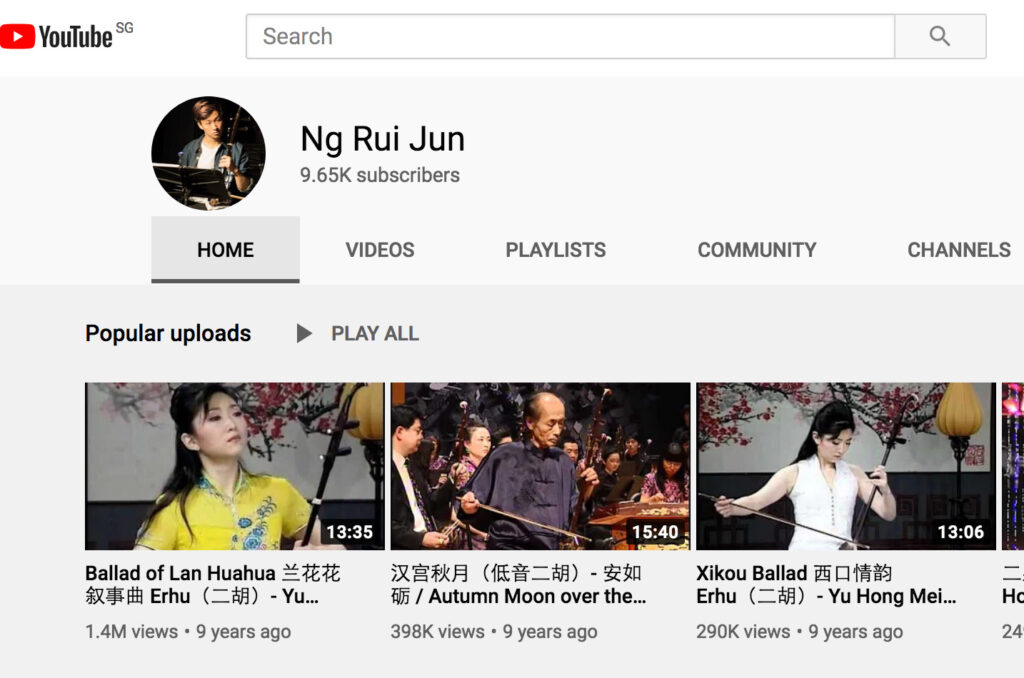 When asked how he obtains the video files of the performances, he mentions that he usually sources for a downloader to download the video from the chinese video hosting site. Another way he obtains the video is to find a DVD whenever he goes overseas or purchase it online. He usually checks through Youtube to see if a video has already been posted. He does not like to upload duplicates as the point of uploading these videos is to provide variety.
Due to the pandemic, CCA and lessons have been cancelled and many students have opted to postpone lessons instead of continuing online. His advice for freelance instructors during this pandemic is to continue self improving and not stay stagnant.
Many of our customers have been asking this: How different is a synthetic skin erhu from a real python skin erhu?
Previously, Sungwah has done a video on synthetic skin erhus. We will be having a discussion with Ruijun about this, demonstrating and comparing the sound of synthetic skin versus real python skin erhus made of the same wood type.
While regular erhus are made of real python skin from pythons which are reared legally, synthetic snakeskin is made of a type of PVC-like material, which is more conservationist friendly. What are the other advantages of a synthetic skin erhu?
The synthetic skin erhu is probably much cheaper in base cost in comparison to the python skin erhu, which requires middleman costs to obtain the snakeskin. He mentions that PVC is generally quite stable when stretched and is not affected by environmental factors such as changes in temperature and humidity. Erhu performers' pet peeve is that their real snakeskin erhus usually sounds different in an air-conditioned room versus in an outdoor setting. Synthetic skin erhus are not affected by this issue.
The synthetic skin erhu is also suitable for people who are looking to bring their erhu overseas, especially musicians who want to tour with their erhu often as they will not be required to apply for a CITES certification with their local authority to prove that the snakeskin is sourced legally and is safe to export.
It is also highly suitable for people who have a phobia of snakes, people who are strictly vegan and against using products made from animal parts for various reasons.
We did a comparison between four erhus with two different wood types, mainly the synthetic skin and real snakeskin variation of the Starter Rosewood and Black Sandalwood Erhu. How does it sound in comparison?
After listening to the demonstration of both the rosewood synthetic skin and snakeskin erhus by Rui Jun, Anson noted that the synthetic snakeskin erhu sounded muffled, thin and lacked body. Sung Wah also commented that the snakeskin erhu seemed to have more character and sounded more impactful.
Next, Rui Jun demonstrated the black sandalwood synthetic skin and snakeskin erhus. Even though the black sandalwood erhu synthetic skin erhu sounded significantly better in comparison with its rosewood counterpart, it still lacked presence and has a slight hollowness to the sound.
Upon playing the synthetic skin and snakeskin erhu simultaneously, the difference in tone is even more obvious. The snakesin erhu has a sweeter sound while the synthetic skin erhu sounded a little flat and non-dimensional.
What about the feel of the instrument?
Would a synthetic snakeskin erhu feel different compared to a python skin erhu?
It turns out that it does not feel as different in the way one might expect it to be. According to Sung Wah, the left hand fingering techniques on the synthetic skin erhu feels the same as any regular erhus. The only difference is in the bowing and he feels that the volume of the instrument does not increase that much with greater bowing strength. This might be because the synthetic skin is not as responsive compared to the snakekskin, which is more elastic and allows for better resonance.
Regarding the prices, the synthetic skin rosewood is more economically priced at SGD $200, while the snakeskin rosewood costs about $50 more at SGD $250. Both of them are relatively cheap and sound good enough for its price point. Being made of better wood, the black rosewood synthetic skin is selling at a higher price of $380, while its real snakeskin counterpart by Yu Kai Ming is priced at $450.
Despite the synthetic skin erhu having its flaws, there are still many reasons why people still choose to get it.
A prominent example is the Hong Kong Chinese Orchestra, who prides themselves in completely replacing the entire Huqin section with synthetic skin instruments.
The reason why they do this is to standardise their sound. As mentioned above, the synthetic skin is less susceptible to changes in environmental factors. Snakeskin is a natural material, which makes it difficult to quality control to keep the sound consistent as no two snakes have the same type of skin texture and elasticity. It can be quite difficult to standardise two snakeskin erhus even if it is made by the same maker.
That being said, both erhu have their respective boon or bane and it is up to the player to discern the type of erhu skin that they would like to purchase. However, the sound of both erhus are not able to blend that well and that is also a point to take into consideration.
Pros and Cons of Synthetic Skin Erhu
| | |
| --- | --- |
| Pros | Cons |
| 1. Stable and consistent sound | 1. Sound that lacks body |
| 2. Convenient to bring overseas and export | 2. Not as sensitive to bowing pressure |
| 3. Good for strict animal conservationists and vegans | 3. Smaller dynamic range |
We end this episode of EM Live Session with a performance of Little Flower Drum by Rui Jun and Mulan's "Reflection" duet with Sung Wah on the Guitar.
Do stay tuned to more fun every Friday, 5pm on our Facebook or Instagram and let us know if you have any questions or queries.