WHEN YOU THINK CHINESE MUSICAL INSTRUMENTS, YOU THINK EASON MUSIC
quality you can trust!
Established since 1978, our 45 years of experience is more than just a reason to choose Eason.
FACE TO FACE
MUSIC LESSONS
01
Take a lesson with our experienced and friendly teachers, at our studios, at the instructor's location, or at the comfort of your home!
ONLINE
MUSIC LESSONS
02
If you are far away or prefer lessons over the internet, our instructors can conduct online music lessons wherever you are, whenever you like.
PERFORMANCES
FOR HIRE
03
Hire our group of professional musicians for an unforgettable and unique performance.
ANY TYPE OF INSTRUMENT IS BETTER THAN NO MUSIC AT ALL
our courses
WHY EASON MUSIC?
6 reasons why you should learn from us
45 YEARS OF EXPERIENCE
WE ARE EASON MUSIC
our team
---
It is important to know who you're interacting with.
Our staff is always here to help.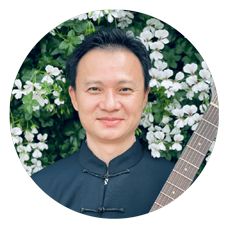 Tan Sung Wah
Erhu | Guitar | Marketing
---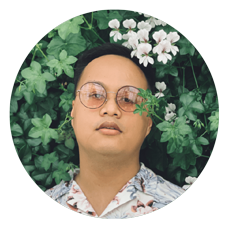 Anson Lim
Yangqin | Repair | Marketing
---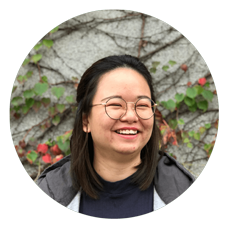 Biyu Ng
Pipa | Singing | Liason
---
I feel that my instructor, Jason, tailors the lesson individually to a pace where I am comfortable. He teaches patiently, helps me troubleshoot techniques when I have difficulty, as well as encourages me. His lessons are engaging, and he is flexible in lesson scheduling. It's getting easier to hit the highest notes now, which I definitely wouldn't have been able to do if I just tried learning on my own. I liked the flexibility of lesson scheduling!! Also Jason chose my flute for me so I didn't have to stress about what to pick for beginner level.

My instructor, Andy is understanding, encouraging, and paces the lessons well. The Dizi lessons has helped me express my self better in another form, and I enjoy them. The lesson timings are also flexible, which makes it easier for me to plan things. Although I just started learning online due to COVID-19, where physical lessons are not possible for wind instruments, I am still learning the basics well. Thank you!

Throughout these 2 years of learning the Erhu from Xiao Jin, I feel that she is always helpful and really nice with me, thus making me enjoy the lessons. I am constantly strengthening my erhu skills under Xiao Jin, and also got good results for the grading exams. Eason Music School is at a convenient place for us as our family usually go to that area on the day of our lessons for lunch.

I have been learning the Guzheng from Zipeng for about 2 years now. He is very good and kind! He teaches me how I can play songs really well! I can play Grade 6 pieces with ease now! Eason Music School has also great flexibility, such that it is possible to stop lessons for about 1-2 weeks during my exam periods. Thank you Eason!

It has been 3 years since I started learning Yangqin with Anson. He has a very high sense of responsiblity, taking time to slowly teach me. Although he is strict, I feel that it gives me the drive to push myself to learn better. Now, I can play some of my favourite songs on the Yangqin. Due to the nature of my work, I am unable to have a fixed day to have weekly lessons. For that, Anson is very flexible, as long as I let him know my monthly work schedule, we will be able to plan our lesson days. Thank you Anson and Eason Music!

Chen Ning is very patient and dedicated in teaching me the Erhu. I like the way she studies why I'm not getting certain techniques correct and patiently guides me even though I repeat my mistakes. I have improved over time but I'm far from being able to play independently, however slowly but surely I am sure I'll be able to! I like the location and Eason Music offers flexibility to change your lesson timing if you are unable to attend lessons. Thank you Eason!

Kok Wee has been very paitient and helpful throughout lessons, taking time to explain techinques and playing forms. The lessons have been pleasant, especially so as Kok Wee has been very accomodating with my changing schedule.

I have been learning the Erhu from Liyang since 2019. His instructions and teachings are clear and he knows his stuff well. He is eager to teach more when the student shows ability to move further. In short, Liyang is a strict instructor who sets expectation on his student and corrects the mistakes instantly. Now, I can play the song from any score and eagerly improve on the intonation each time I practice! Eason Music isa place where Chinese Music is appreciated and sought. The instruments parts and scores are easily available for purchase and replacement. Repairs can also be done at Eason, which is a plus.

Xiaojin is an affable person with considerable expertise in Erhu. It has been about 3 years since I started to learn under her tutelage. She usually motivates and encourages me to not give up. Albeit my chinese is mediocre, I personally feel that communication wasn't much of an issue during lessons as Xiaojin's understanding of English is rather great. I have more confidence in playing the Erhu now, without the need to mark the notes on my Erhu, unlike before. Eason offers flexible timings, which is great for my busy schedule, and the staff are always cordial!

I have been learning the Pipa with Cedric for 2 years now. His lesson delivery is clear, and I can understand well when he tries to explain certian techniques and fix my mistakes. They have definitely helped me improve my skills/techniques. Lessons does not always have to be all serious as well. Cedric is a fun instructor, and I enjoy my lessons with him. It makes me look forward to the upcoming lessons every week. Eason Music School has great flexibility. In any case I have a major acadamic exam coming up, I can reschedule my lessons to a later date to focus a few weeks to study.

Xiaojin is patient, engaging, well-organised and experienced. She is also encouraging and supportive of her students. I got to learn many classical tunes I like from the NAFA syllabuses. The skills and knowledge helps me to prepare to play my favourite tunes in the future, in my free time. i like the conducive environment at Eason Music School as well the home-based learning, which was implemented during COVID-19. The school also sells a variety of Erhu and accessories. The instructors and staffs are friendly and approachable. There are many opportunities to explore and improve the learning experience of students, and Eason Music School has done very well.

I have been learning the Guzheng with Hong Ying for about 1 over years and I have to say that I am pretty satisfied so far. Hong Ying is patient and great. I am also learning together with a friend in a group, and that's good as we get to learn pieces and perform together. 10 out of 10!

It's been 3 months since I've picked up the Dizi under Andy, and I am a complete beginner. But Andy has been really patient with me during lesson. At times when techniques are difficult, he understands and encouraged me, which gives me the extra motivation to practice! Now, I am starting to be able to play some simple children tunes. Slowly but surely, I will get to play my favourite songs :) Eason Music School is also very flexible with re-scheduling of lessons when I inform them early of dates that I can't make it to lessons.

I have been learning the Guzheng with Ya Yi since End 2019. Ya Yi is very patient and her English is amazing! This really helps with the lessons as she is able to articulate out the techniques clearly, especially to a student who can't read or speak Chinese. It has just been only a few months of lessons but it does enable me to try out some simple scores. Eason staff are not pushy and the people are friendly. The availability of English speaking instructor is definitely a plus point! Keep up the video postings! It is very entertaining and also informative at the same time. :)

Zipeng's cool and relaxed about my Guzheng playing, not strict about getting everything perfect. Those strict kind of instructors give me too much stress and makes me dislike the instrument. Learning the Guzheng mainly helped me to relax and have better mental stimulation.

My daughter, Emi, is learning the Erhu from Deborah. She kindly show how to play the Erhu and made it easy to understand for Emi. Deborah's playing is very beautiful. Emi is shy, but likes her very much. Because of Deborah, Emi is interested in music now. Thank you!

Deborah is very encouraging, and specific in pointing out areas for improvement during the lesson. My confidence level has gone up and playing has improved a lot. Eason Music also has good flexibility in lesson time as I have work commitments, and might not be able to make it for certain lessons.

Within these 2 years of learning the Erhu under Deborah, I would say that I am happy with my progress and can play some of the songs that I particularly like. Deborah is patient and clear in her instructions, which is easy for me to understand and digest them during lesson so my practices can be effective. Eason Music School also has flexibility in the timing of the lessons! Staff there also also friendly and helpful.

Si Jia is a calm, punctual and attentive teacher. Her after-lesson video clips have helped me in perfecting my practice every week. In addition to instructing new techniques, she also shared with me about history, background and composers of all the songs which she had selected carefully. Those gave me a deeper and better understanding of the Chinese culture and music. Starting from scratch, I have gained a rapid wwwelopment in playing Guzheng as Si Jia gave me the 3 - 4 homework songs per week. Within 5 - 6 months, I can play most of the elementary songs and necessary fingering techniques (for beginners) in a confident manner. Despite a short period of time, I find that Eason Music is an excellent enrichment school of music. The School has timely offered online learning courses during the Circuit Breaker period which reflects its flexibility and laudable student-centered mindset. Thank you!

I have been learning the Guzheng for the past 3 years now, and currently my instructor is Si Jia. She is patient and friendly, and I like everything, from the music to the learning process. :)

Cedric has great empathy and experience in teaching my daughter, Joo Sim. We approched Eason Music School as Joo Sim was about to take her Grade 5 TENG Examnination, and we hope to prepare her better by signing her up for lessons. Indeed, she passed her exams with flying colours! The staff at Eason Music are also very experienced in Chinese music and instruments, and not to mention that they are friendly!

I recently started Dizi lessons with Kok Wee . He is very patient, helpful and very clear in instructing and guiding me though the lessons. He constantly shows me encouragement as well :) I can play a few songs now and am enjoying it. I couldn't play a single note at the beginning, which was just a 2-3 months ago! Eason Music School has accessible instruments. The staff are helpful and friendly too.

I picked up the Zhongruan a year ago and have been learning under Zipeng since. He is nice and teaches me in a way I can understand easily, so that when I practice on my own, I am clear of what to look out for. I am able to play high grade songs now, just after these one year of having lessons. Eason Music School has nice teaching studios as well.

I started learning the Guzheng under Yayi in February 2019. Yayi is very paitient during lessons, teaching me step by step. I learnt the basics well. She is also very attentive towards small details, to make sure I do not make any mistakes with my techniques when learning. Eason Music is a great school to learn in. Some days I will end classes early in school, and arrive early at Eason. Instead of waiting for my lesson to start, I could practice freely in a vacant room if they are available. That's great as I did not have to waste any time and could also warm up before my lesson started. Thank you!
DO YOU HAVE A QUESTION?
Feel free to contact us
---
---
ADDRESS
---
114 Lavender Street,
#02-66, CT HUB 2
Singapore 338729
---
OPENING HOURS
---
Monday - Saturday
10:30 AM - 06:30 PM
Sunday
10:30 AM - 04:30 PM
(Closed on Public Holidays)
---
TEXT US
---
Or call us at the below number:
+65 9754 3879